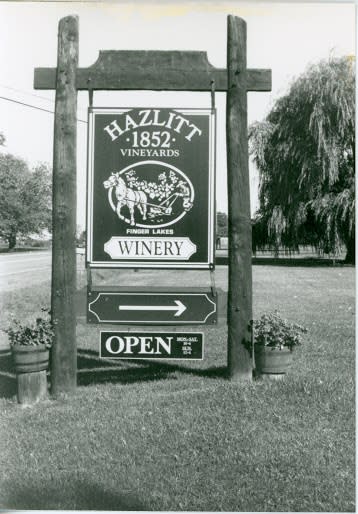 The original Hazlitt sign
2015 marks a major milestone for a local winery. Hazlitt 1852 Vineyards has dubbed 2015 the "Wine-A-Versary" Year, marking 30 years of great wines and great times. Founded in 1985 by Jerry and Elaine Hazlitt, the Hazlitt 1852 Vineyards facility on Seneca Lake has evolved into one of the most popular destinations in the region. In 2008 Hazlitt Winery was rated one of America's Top 25 Tasting Rooms by Wine Enthusiast magazine.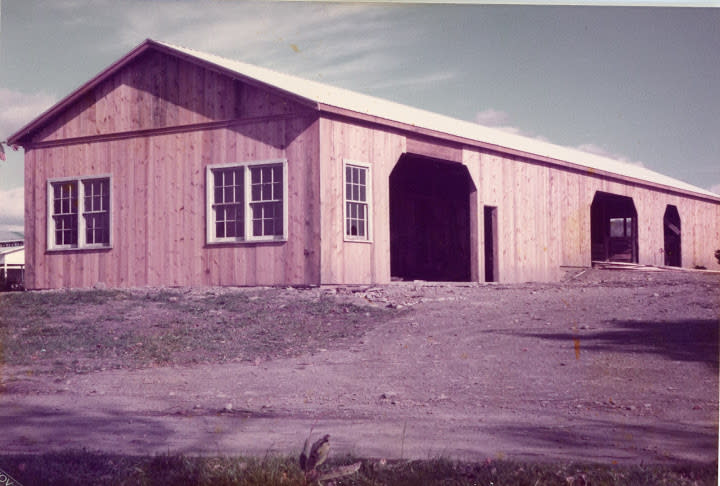 The tasting room under construction...
The business has evolved from relatively humble beginnings into a multi-faceted organization and the largest privately-owned wine producer in the Finger Lakes region. In 1985, the Hazlitt family opened the doors of a small wooden pole barn on the Hector estate, inviting the public to taste and purchase locally grown wines. At the time, in addition to a small tasting and sales area, the building also housed the farm's wood working shop, a manual bottling line, all wine production equipment, and even a couple of horses. Red Cat was created in these first years and this original sweet red wine has become their flagship product.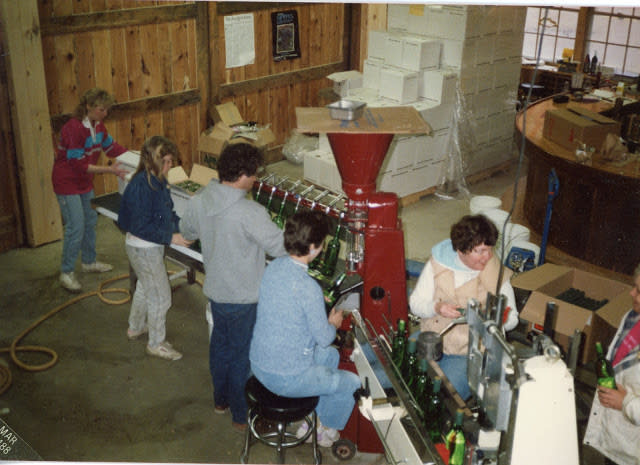 The original bottling line.
In 2010 Hazlitt acquired the historic Widmer wine facility in Naples, New York, from Constellation Brands. After purchasing the complex, Hazlitt invested over $1.5 million to modernize and reinvigorate the property now known as Hazlitt's Red Cat Cellars. In addition to creating a state of the art press deck and production facility for Hazlitt wine brands, as well as a revitalized tasting room and tourist destination, Hazlitt also established East Coast Crush & CoPack offering "soil to shelf" capabilities in wine making, bottling, packaging, warehousing, and shipping for emerging U.S. and international brands.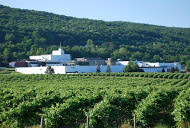 Hazlitt's Red Cat Cellars in Naples, NY
In 2014 Hazlitt 1852 Vineyard entered the hard cider arena with Hazlitt Cider Tree, offering an American pure sparkling cider made entirely from New York state apples.
While the business is a little bigger than the day the doors opened in 1985, the spirit of genuine hospitality has remained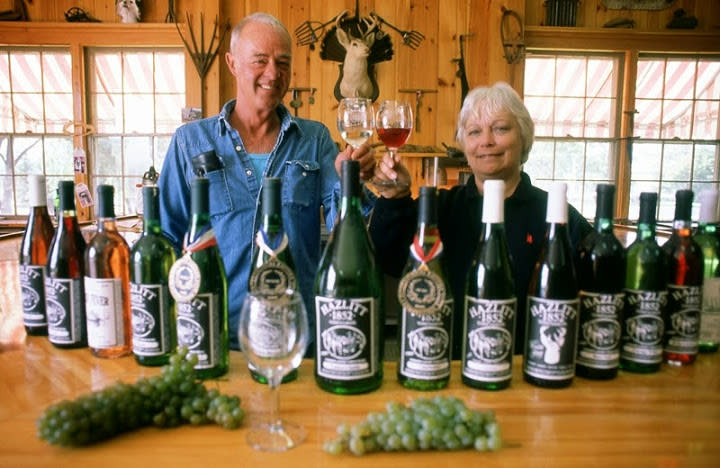 the same. "This is still a warm and friendly place to enjoy award-winning wines including some of the best Rieslings in the world," says Leigh Hazlitt-Triner, one of the sixth-generation Hazlitt family members now operating the winery. "My Dad always loved telling great stories about the Finger Lakes and teaching visitors about wine. He'd be so happy that Hazlitts is still a place where you can enjoy a casual atmosphere and no snobbery or intimidation with the wines."
The 2015 Wine-A-Versary has been a year filled with feature wine specials, collector's edition glassware and throwback wine labels and logo wear. Additionally some very special offers will be extended to consumers throughout the year, both online and in the tasting rooms. Be sure to visit them to see for yourself! For more information, please visit: www.Hazlitt1852.com or www.redcatwine.com.