You might be under the impression that when the leaves fall off the trees and temperatures drop, we here in Watkins Glen and Schuyler County close up shop. No way! The fun is only just beginning and while we do get the occasional snowstorm, we don't get nearly the frequent, high total snowfalls that our friends in Buffalo, Rochester, and Syracuse get. In other words, don't let the fear of becoming snowbound keep you from visiting! Here are just 5 (of the many) reasons you should visit this winter...
1. Small Business Saturday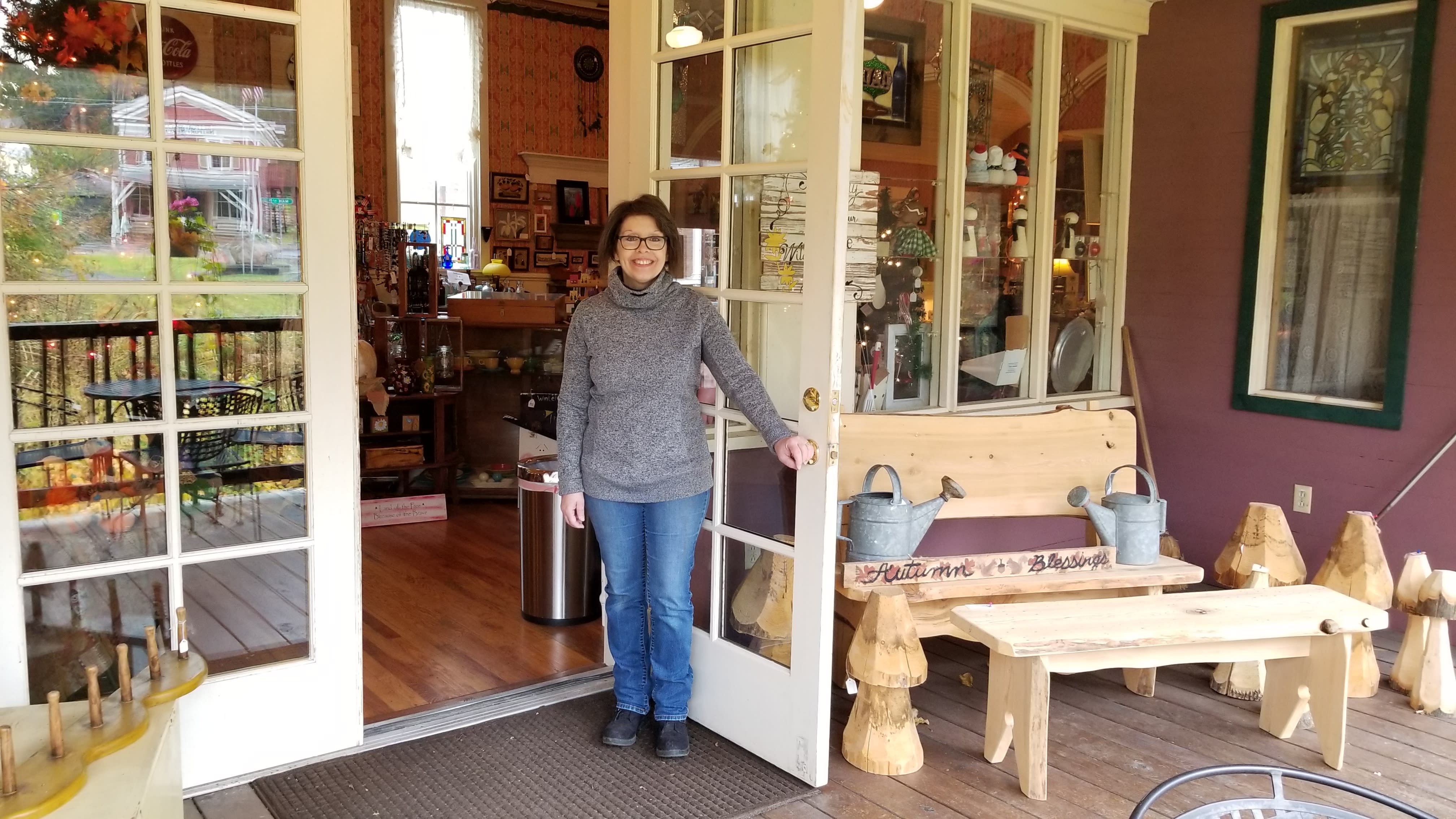 Big box stores have Black Friday, online retailers have Cyber Monday, so it's only fair that small businesses have a day all their own. Well, they do! The Saturday after Thanksgiving is dedicated to celebrating small, local businesses. This year, on Saturday, November 24, 31 businesses in the Watkins Glen area and beyond will offer great deals and discounts. To view the participating businesses in our area and their corresponding deals, visit the chamber of commerce website.
2. Unique Wine Trail Events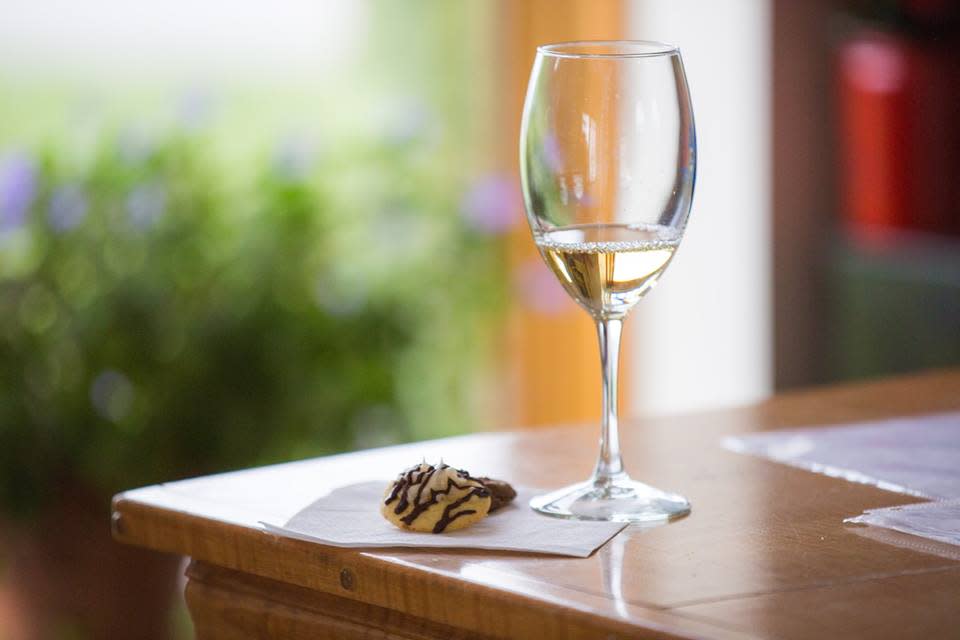 Photo: Seneca Lake Wine Trail
The Seneca Lake Wine Trail hosts a number of events throughout the year, but their winter events are really something to write home about! The Savory World of Seneca is up first, January 25-27. Participating wineries prepare a variety of food from various nations and often decorate their tasting rooms in the same theme. Enjoy a food and wine pairing at each stop along the way. After that, Chocolate and Wine on February 9 features delicious wines paired with a chocolate-themed dish at each participating winery. These events require tickets, which you can head to the wine trail website to purchase. If you're a discount shopper, be sure to check out Bargain Bash (January 12-21). Unlike their other events, this week long sales event does not require tickets. Sales on everything from apparel to gift items and yes, wine! Visit the Trail website for details on their full slate of events!
3. Nickel's Pit BBQ Taco Night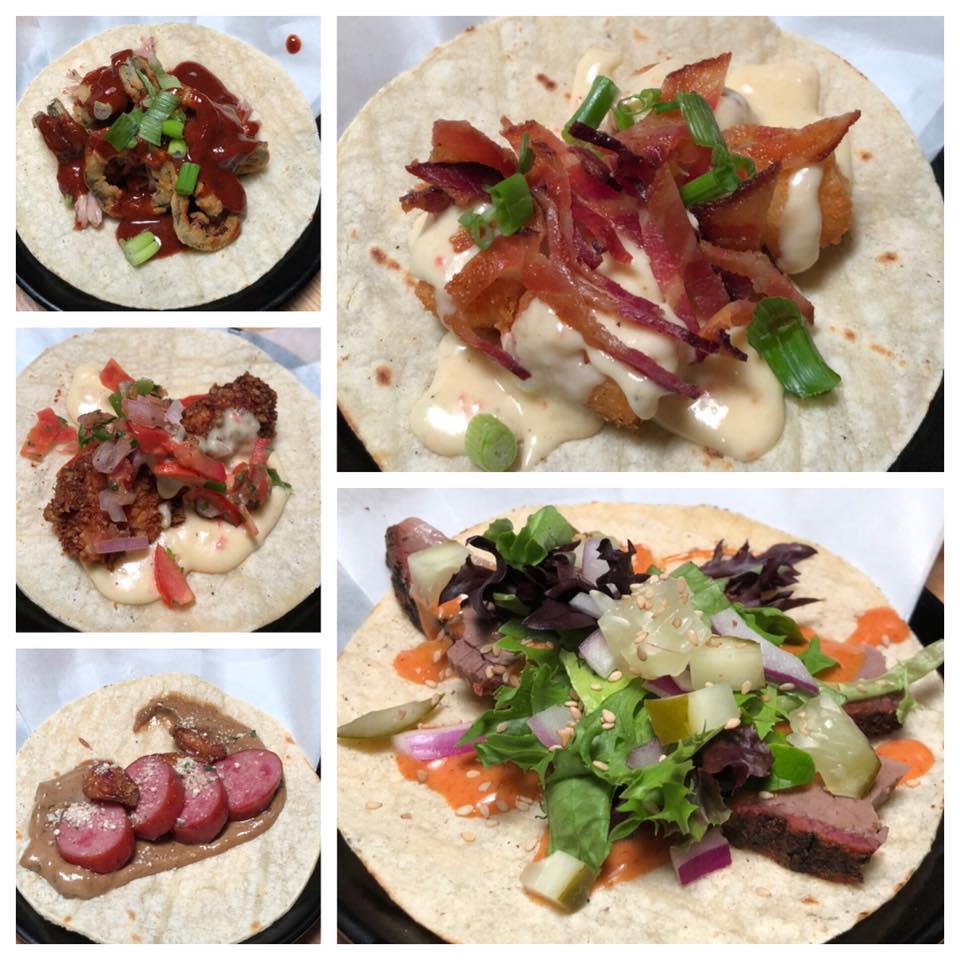 Photo: Nickel's Pit BBQ
Did someone say tacos?! Oh yes, we did! Nickel's Pit BBQ, known for their amazingly delicious barbecue and their fun indoor-outdoor vibe in summer doesn't stop serving up fantastic food just because temperatures drop. In fact, one could argue that their winter menu is even better than their summer menu. Now, we would never want to have to choose, but we will say, the tacos are pretty awesome. They only offer these delicious beauties in the off-season and they have other themed evenings too. You have to be here to experience it! Head to their Facebook page to get all of the latest info on their seasonal menus.
4. Ice Bar at the Watkins Glen Harbor Hotel
Oh yes, no list of winter activities in the Finger Lakes would be complete without this epic event. From January 31 - February 2, 2019, the Watkins Glen Harbor Hotel patio will be transformed into an icy, winter wonderland. Thousands of pounds of ice become martini luges, bars, and even a selfie throne. A DJ spins tunes, everyone dances around the heaters, drinks are flowing... there's even cornhole - and we haven't even talked about what goes on in the ballroom inside! When you get chilled, head indoors to sample local wine, beer, and food from wineries, breweries, and restaurants from around the Finger Lakes. It's all included in your ticket! Speaking of tickets, they sell out - FAST. Last year, tickets for Saturday night sold out within  hours of going on sale and the other nights weren't far behind. So, set your alarm for 12:01am on December 1 and get ready to hit "PURCHASE".
5. Winter is beautiful here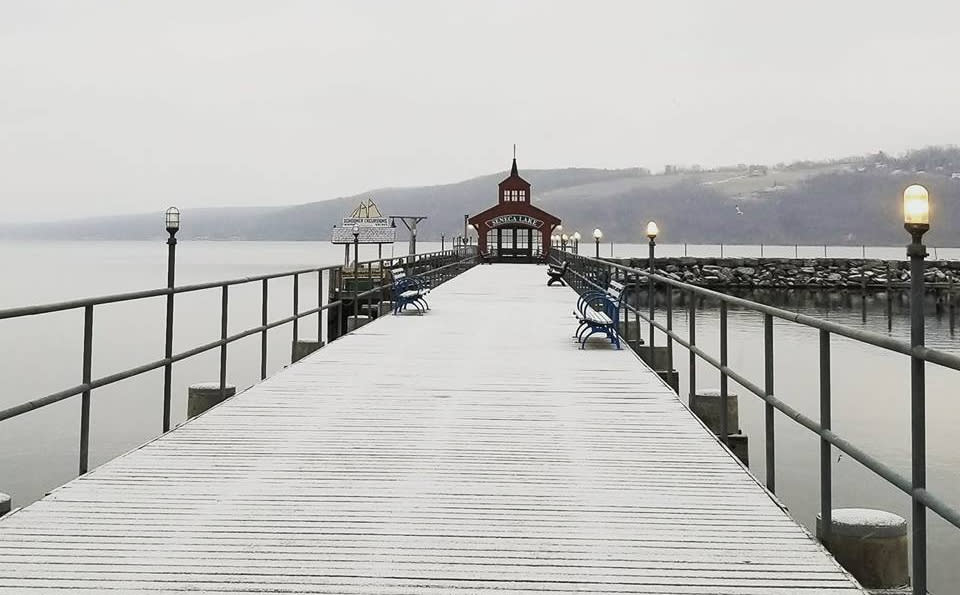 It's really that simple! From frozen roadside waterfalls to snowshoeing in a dense forest - whether you prefer to enjoy the view from the comfort of your car or get out and about in the great outdoors, you will find no shortage of beautiful scenery and memorable experiences. Oh, and did we mention that accommodation rates are lower this time of year? It's true! BONUS!
So, there you have it, 5 awesome reasons to come visit this winter... how many more will you find when you get here? Well, that's up to you!
---
The Watkins Glen Area Chamber of Commerce would love to help you plan your next visit!
Looking for accommodations? Check this out.
Wondering what events are happening? Here's an events calendar.
Prefer to browse a travel guide? We have that too.
Would you like to speak with one of our local travel experts? No problem! Just give us a call at 800-607-4552 or 607-535-4300. We're here to help! You can also follow us on Facebook, Instagram, and Twitter for travel inspiration. And be sure to swing by our Visitor Center when you're here (214 N. Franklin Street, Watkins Glen). See you soon!