Are you wondering how to make the most of your visit to Watkins Glen and Schuyler County? Whether you're looking to avoid crowds, save money, or find out of the way locations, these 5 travel hacks will help you make the most of your next visit.
Visit attractions on days other than Saturday and Sunday
This might sound like it's easier said than done, but trust us, it's worth it! Many tourism attractions experience peak visitation on weekends. If you're looking to beat the crowds, visiting on a weekday can often be a solution in and of itself. But beyond that, consider visiting outdoor locations in the early morning or late afternoon on a weekday.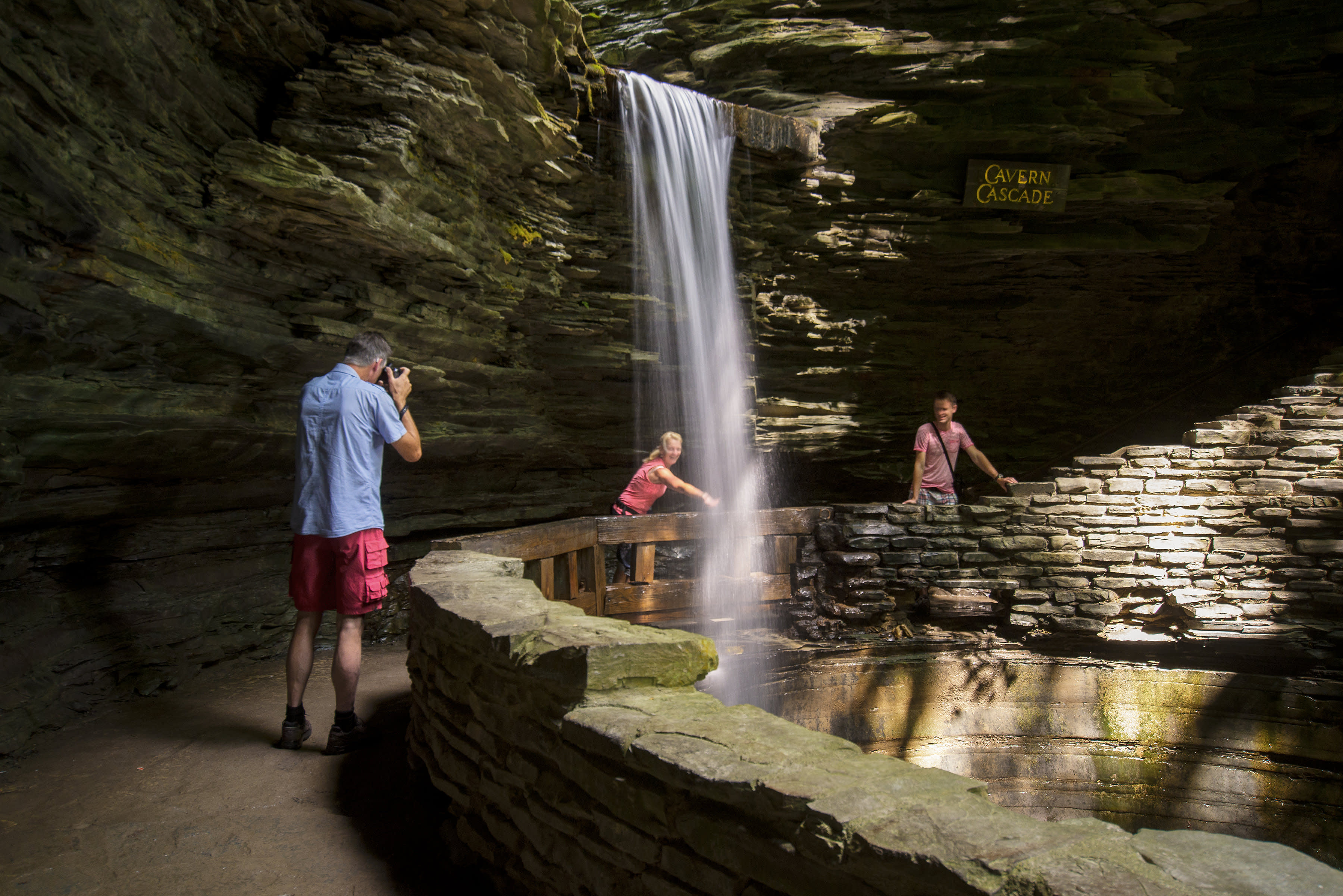 Watkins Glen State Park, for example, is open from sunrise to sunset. You can hit the Gorge Trail in the early morning and swing by a local diner after for a delicious, hearty breakfast. You will avoid the busier times of day (and beat the heat, too!).
As for wineries and breweries, try Mondays or Tuesdays. You'll be guaranteed more personalized attention with fewer people coming in and out of the tasting rooms.
Check Trip Advisor
Wondering about that accommodation before you book it? Curious to know where the best places are to eat? Learn from those who have been there before and check out the listings on Trip Advisor for the top-rated places to stay, play, eat, drink… and experience all that the Finger Lakes has to offer!
Did you know… that Watkins Glen State Park was named on the Top Trending Trip Advisor Attractions in 2016? It's a popular, world-renowned place!
Follow social media
Many attractions (including hotels) will post features, last minute deals, and special announcements to their social media channels long before (or if) those items ever hit their websites. Facebook, Instagram, and Twitter can be a great source for deals and experiences that you might not have found otherwise.
Make your first stop a local Visitor Center
Local Visitor Centers offer area information, expert travel advice, and insider tips – all in one spot. Instead of having to spend hours poring over websites, make a quick stop at a Visitor Center and you can have all of your questions answered, gather helpful brochures and maps, and learn about the latest happenings, from a local expert.
Here in Watkins Glen, the Official Schuyler County Visitor Center can be found at 214 N. Franklin Street. We are staffed by local residents who are in the know on all there is to see and do in Schuyler County – and beyond. Want to chat with our experts before you arrive? Give us a call: 800-607-4552.
Add local/municipal parks to your list of stops
Local parks are often beautiful (and very budget-friendly) places to visit. Here are just a couple of ideas…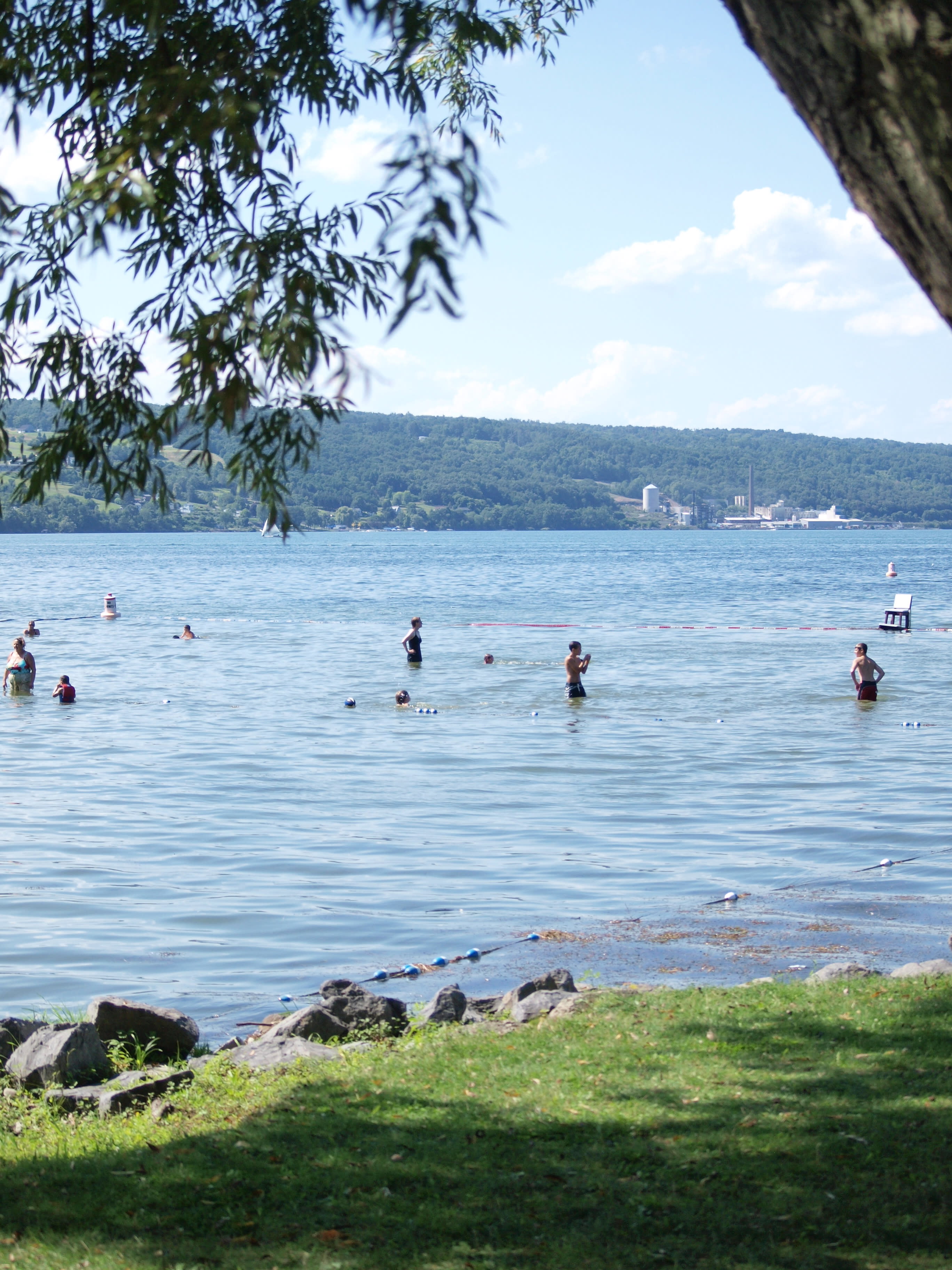 Clute Park in Watkins Glen offers seasonal swimming, picnicking, playgrounds, and ballfields, all at a beautiful, lakefront setting. The only fee is $5 for parking. How can you beat that?!
Smith Park in the town of Hector offers camping and picnicking facilities, a boat launch, swimming beach, pavilions, and showers.  Over 2300 feet of lake frontage provides an expansive lakeside beach! Swimming is available from late June through Labor Day each year. Parking is free! There is a mere $5 fee to launch your boat and camping fees are additional.
Havana Glen Park is located at the southern end of the village of Montour Falls. Enjoy ball fields, playgrounds, camping, and a beautiful s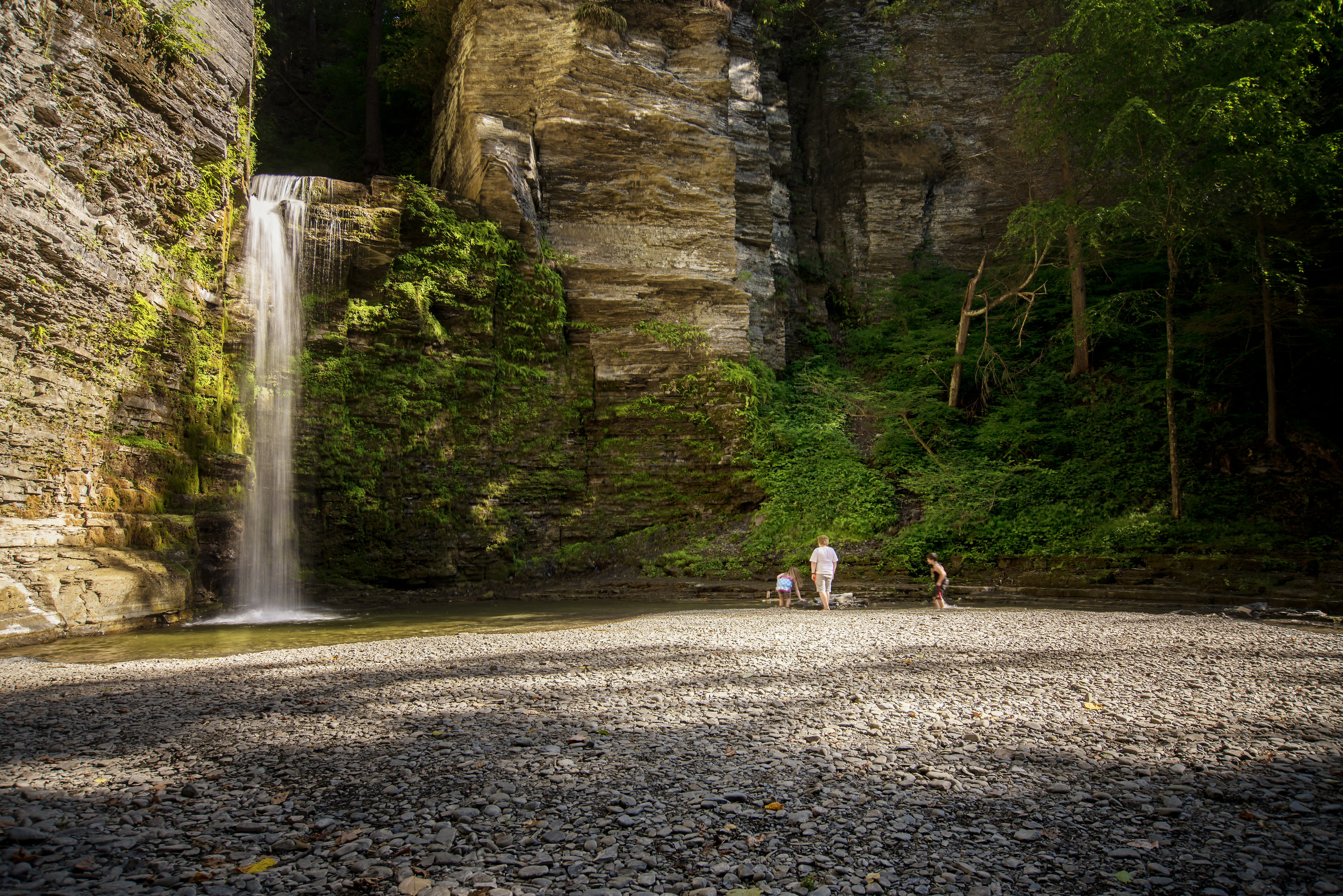 hort hike to the incredible Eagle Cliff Falls. The park also provides birding, with over 100 species having been documented here. There is just a $2 fee for parking. Camping is additional.
For more ideas, visit the Parks, Swimming, and Boat Launch pages of our website.
This is truly only the tip of the iceberg, and travel, like all things, is an ever-changing experience.
For additional trip planning and activity ideas including where to stay, play, drink, dine, and explore, visit our website: www.watkinsglenchamber.com. Or, we're just a phone call away: 800-607-4552.