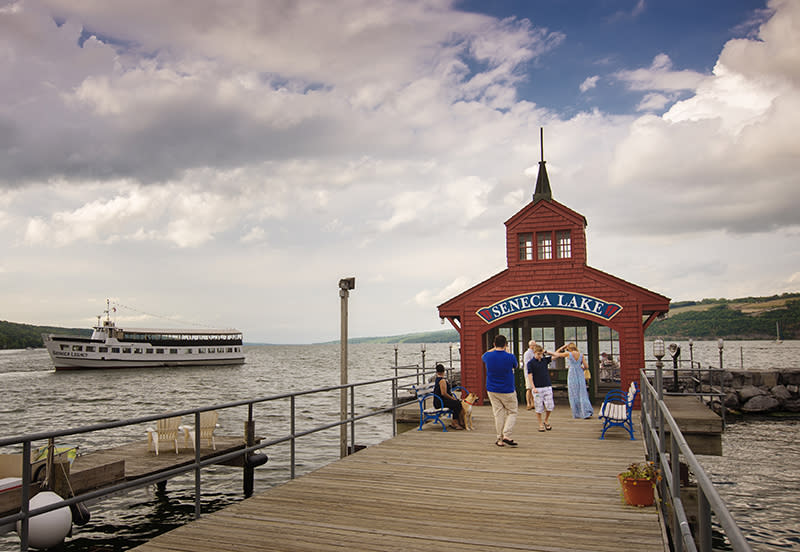 It's hard to believe that we are already several months into what seemed to be a "new year" just yesterday! But, here we are. Who else is ready to start planning out their spring and summer? Our 2017 Travel Guide will be here later this week! Click here to request your copy and be among the first to receive it!
Speaking of new developments… we are excited to pass along the latest and greatest information about the area. Read on to stay in the know!
Attend the first wine festival of the season this May! Seneca Lake Wine and Food tickets are on sale now…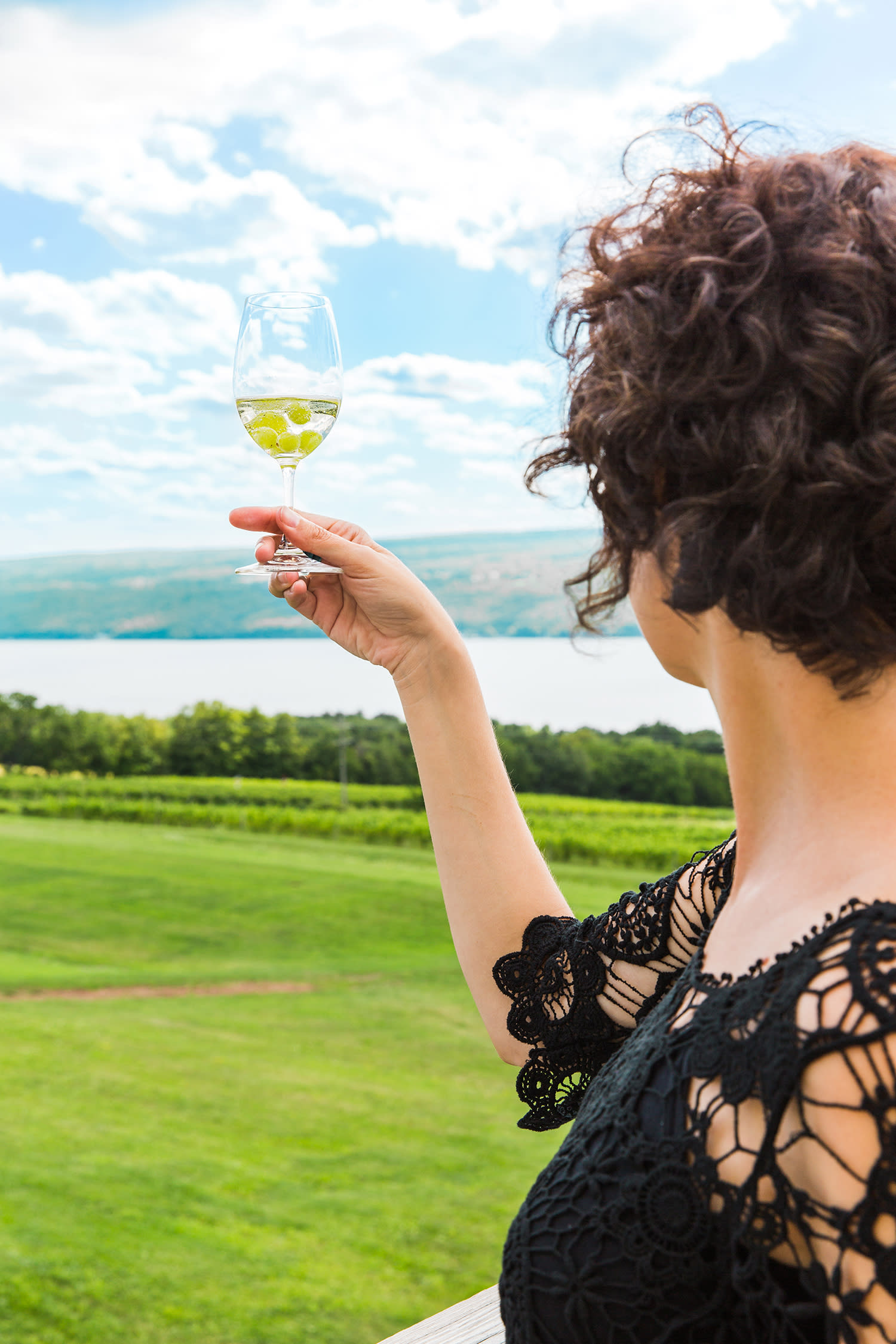 Join us for the first wine festival of the season in the region on Saturday, May 20 at Clute Park in Watkins Glen. Over 200 wines to taste, delicious food, great live music, and a beautiful waterfront location. How much better can it get? For event information and ticket sales, click here.
Are you a fan of Fixer Upper? How about antiques in general? Looking for that perfect vintage piece to complete your décor? Are you a Pinterest addict? If you answered yes to any of those questions, then you won't want to miss this Antique Show and Sale on Sunday, March 19
The Watkins-Montour Rotary Antique Show is a must see! Plenty of vendors and interesting items to browse. You never know what you'll find! Entry fees support scholarships and community projects in Schuyler County. Entry fee: $3 per person. For more information, click here!
A new café has opened on the east side of Seneca Lake!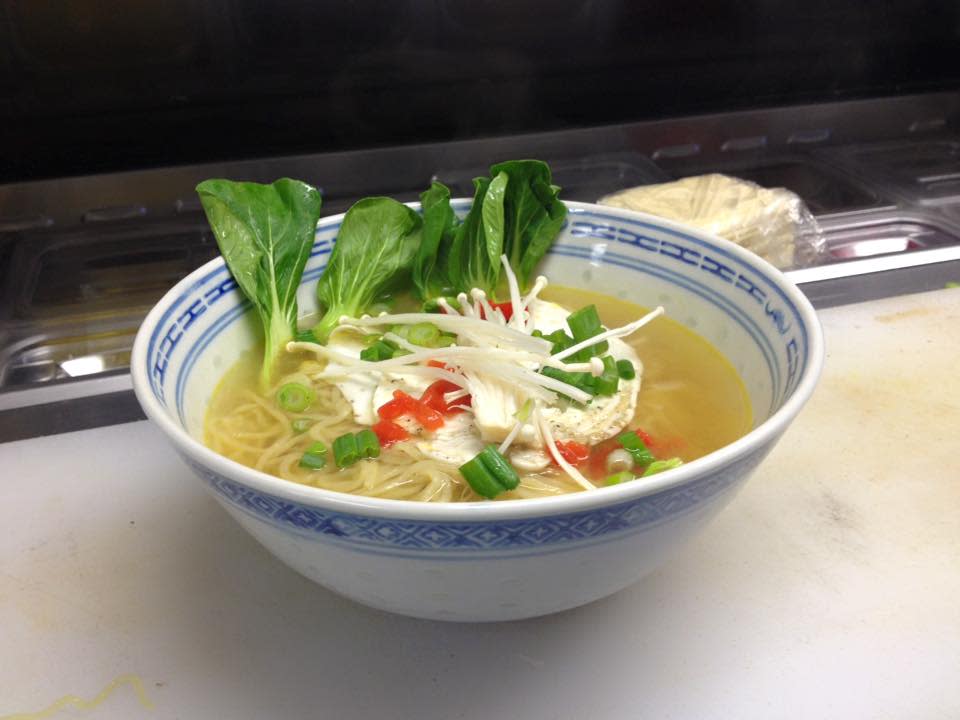 The Elf in the Oak Café (4221 State Route 414 in Burdett) offers specialty breakfast and lunch sandwiches also homemade soups, salads, and pastries. They are ideally located on the east side of Seneca Lake, just a few minutes north of Watkins Glen. It is the perfect place for a delicious breakfast, lunch, or snack while you are wine tasting! For more information, click here to visit their website or click here to find them on Facebook!
Are you a marathon maven? Running Rambo? Fitness fanatic? Okay, we're out of alliteration ideas! Anyway, if you're looking to do something fun and completely unique, you should check out the Grand Prix Run at Watkins Glen International on Saturday, April 8!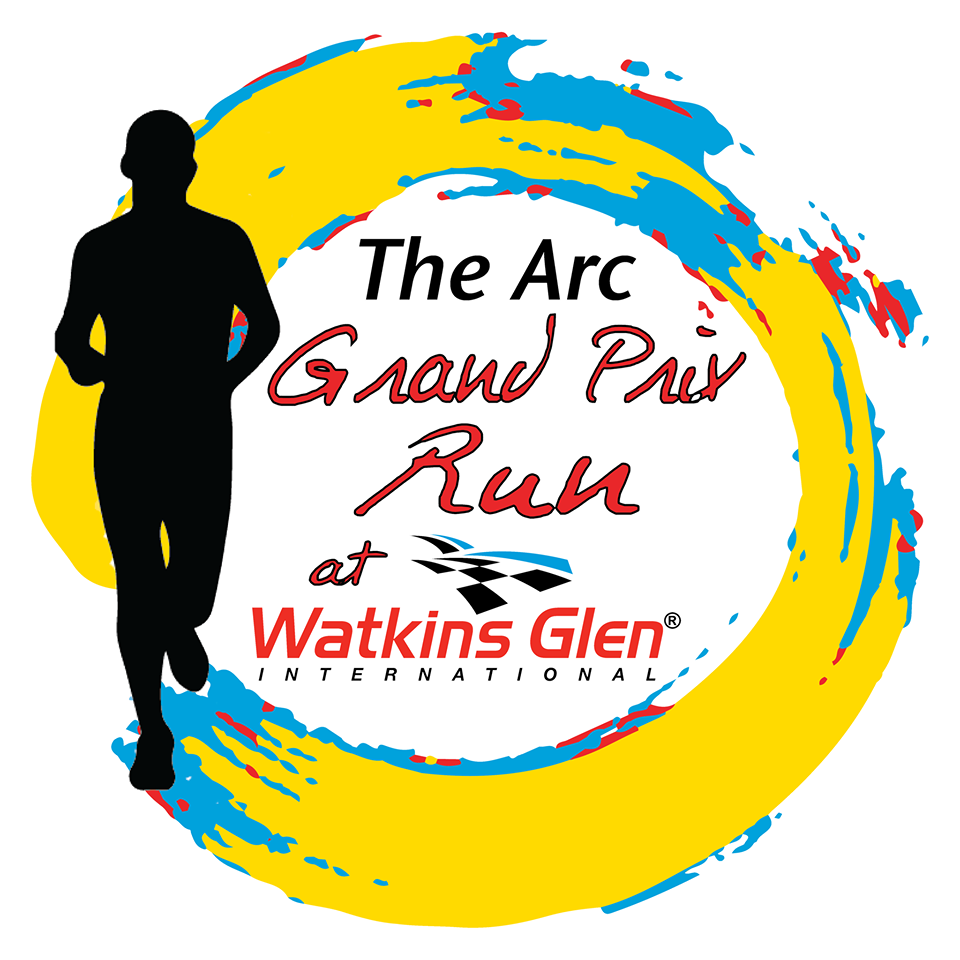 This is your chance to run where they race! The Arc Grand Prix run is a charity race for The Arc of Schuyler hosted at Watkins Glen International. It includes a 3.4 mile course for runners and walkers; 1 mile course for walkers. Medals are awarded to top male and female finishers and there are prizes for pledge raisers. Receive a free race shirt with registration, plus there are Packet Pick Up and After Race parties! Visit their website for event details and registration. You can also find the event on Facebook!
Wine + cheese = the perfect pairing to celebrate the arrival of spring! If you love wine and you love cheese, you definitely don't want to miss Spring Wine and Cheese Weekend on the Seneca Lake Wine Trail – tickets on sale now!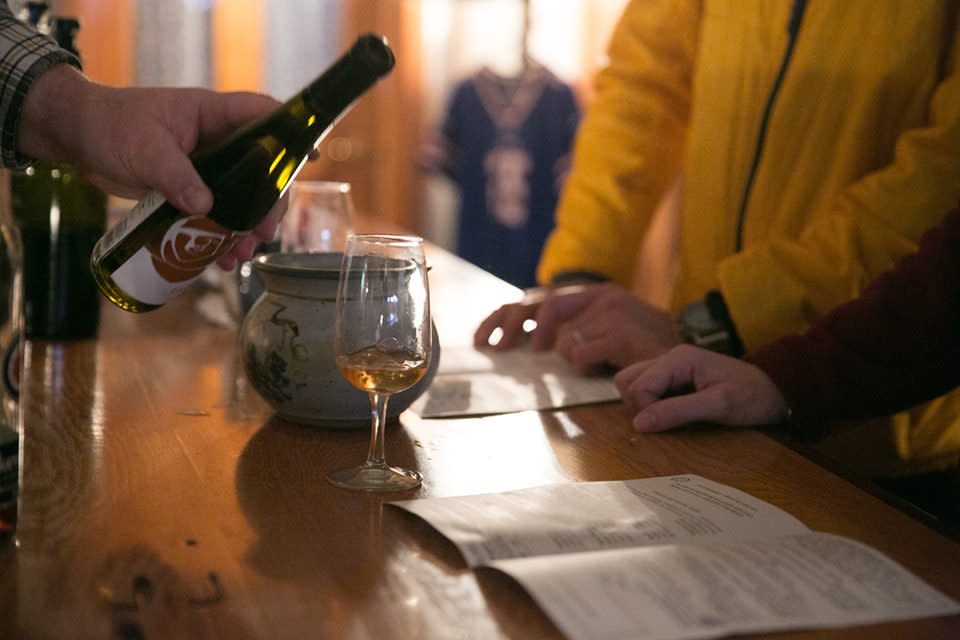 Held the weekend of April 21 through April 23, this is an incredibly popular event, combining the classic tastes of wine and cheese into one delectable weekend. It is a self-guided tour around beautiful Seneca Lake visiting 33 unique, participating wineries. Just check in and pick up your gift item at your chosen starting winery then start sampling cheese-themed dishes paired with delicious award-winning wines.  For more information, click here.
Visiting on a weekend? We have a lively and fun downtown event for you! Check out our First Friday events in downtown Watkins Glen!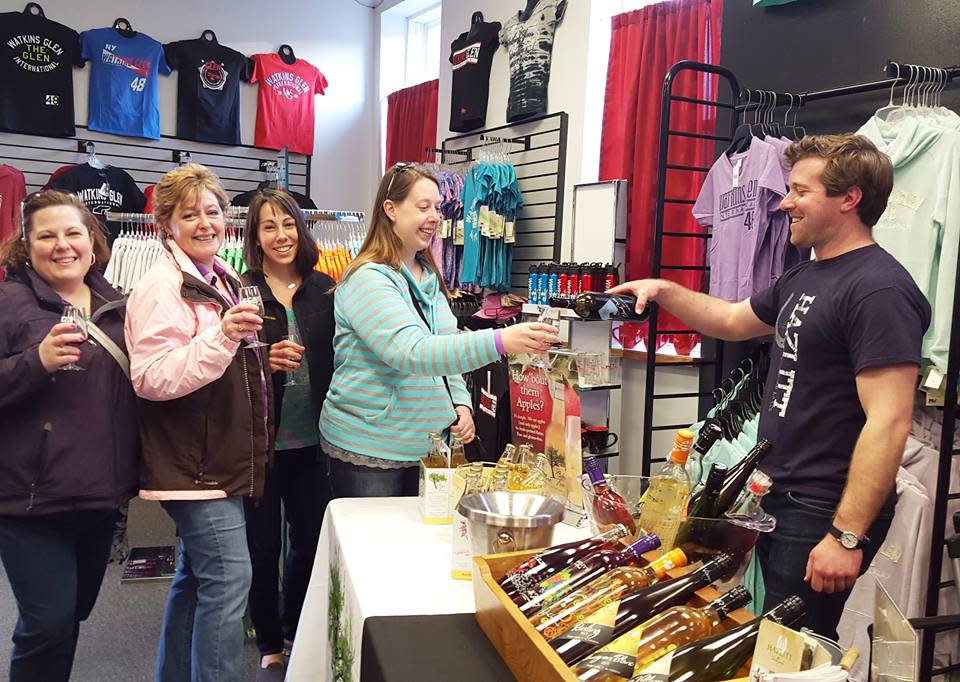 If you happen to be visiting on the first Friday of any month, be sure to spend some time taking part in this fun (and delicious) tasting event! Enjoy tastings from local wineries, breweries, distilleries, cafes, creameries, and more - all inside of downtown shops! The participating businesses change every month but may include wine, beer, spirits, cheese, locally-roasted coffee, gourmet popcorn, and/or local eateries. The cost is just $10 and includes a souvenir wine glass! For more information, click here.
Looking for even more to do? Check out our Public Events Calendar for all of the latest and greatest events in the area! You can also follow us on Facebook to stay up on the latest developments and additions in the area. In the meantime, get ready, because the fun is just beginning!