Winter in the Finger Lakes is so different than visiting at any other time of year. Then again, each season here is different and for that reason, it seems you never have the same experience twice, no matter how many times you visit.
If you're aching to escape or perhaps you're a local, looking for new things to do, look no further! Watkins Glen and Schuyler County are where it's at for winter fun! From cozy wine and food pairing experiences to festive indoor/outdoor events, to setting a vision for your new year, we've compiled 7 top reasons to visit this winter.
January 6th - Visions Workshop at Quintus Gallery – Dream Big for 2018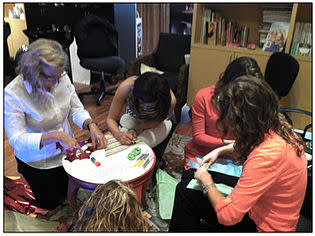 How many of us make resolutions, only to see them languish in the days and weeks after the 1st? Do you ever feel stuck, unclear as to how to start, pulled in a number of directions that has you stressed and overwhelmed? Do you want to set a vision for your year in a beautiful location and stunning locale? If so, this is the opportunity for you!
Join New Perspectives Coaching for a Vision Workshop on January 6, 2018. This workshop is based on a holistic model of engagement: mental, emotional, physical, and spiritual. The take away is a vision box designed to anchor continued forward movement. The location is the incredible lakefront space at Quintus Gallery. If you're traveling and want to make a wonderful weekend of it (why not?!) – you can stay right next door at the beautiful, new Watkins Brewery Vacation Rentals.
January and February - Barnstormer Winery Food and Wine Pairing Experience
Barnstormer Winery is  offering unique food and wine tasting experiences on select Mondays in January, February, and March. Set in their comfortable and rustic barn, these evenings will include dedicated staff to guide you through the evening. These friendly staffers will also provide fun and detailed information on the food, wine, and Finger Lakes region. Each month will feature a local chef expertly pairing small plates with a flight of 4 pre-selected wines. Space is limited so reserve your spot today!
January 19th and 20th - Winterfest at Rooster Fish Brewing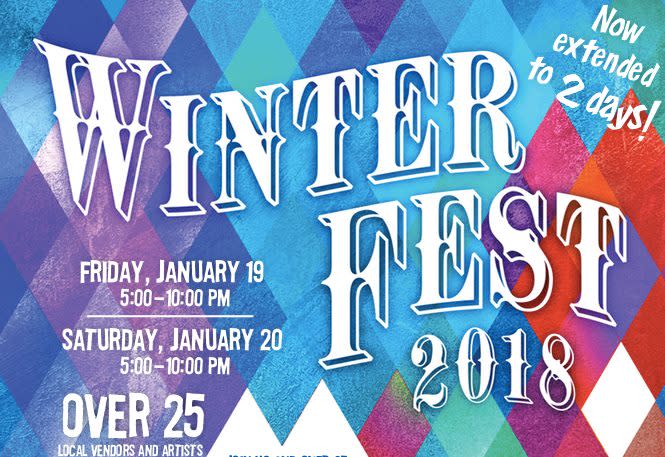 This event was so popular in 2017, that they've made it two nights in 2018! They've also introduced VIP Tickets with awesome perks including dinner at Nickel's Pit BBQ, preferred entry, access to a private lounge, butler service, and two drink tickets. Sounds good to us! Live music, local food and vendors, heated tents and firepits to warm you, plus plenty of entertainment and fun. Tickets are limited so you'll want to get yours as soon as possible - CLICK HERE to get yours today!
PS: It gets better! Rooster Fish's sister property, Nickel's Pit BBQ recently announced that they're going to stay open ALL WINTER for those diehard barbeque lovers. So, be sure to check them out when you're in Watkins Glen. Tacos, brunch, and so many neat menu items – we can taste the Carolina Sauce already!
February 1st - Ice Bar at the Watkins Glen Harbor Hotel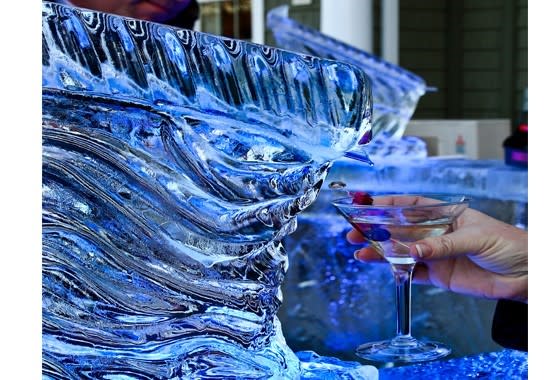 Step into a winter wonderland on the edge of Seneca Lake this February! Over 25,000 pounds of ice carved into beautiful sculptures, martini luges, bars, and even a throne or two! Plus Finger Lakes wine, beer, and restaurant tastings, and a great DJ! Tickets are $30 each and while Friday and Saturday are already sold-out, there are still tickets left for Thursday, February 1. This is the perfect excuse to take a little time off and check-in for the weekend!
December through March - Polar Passports on the Seneca Lake Wine Trail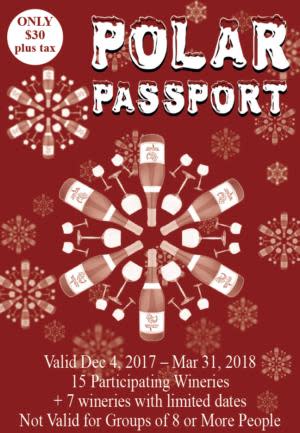 Visit the Trail during the best time of year: the off season! At $30 plus tax, the Polar Passport gives residents and visitors alike a convenient and affordable way to enjoy many of the wineries on the Seneca Lake Wine Trail. And while many people enjoy visiting the wineries during the busy summer and autumn season, the winter season is actually the best time to visit, when owners, winemakers and vineyard managers are more likely to be in the tasting room.  
All Winter - Museums and Galleries
If you're looking for some indoor activities, we have a number of galleries and museums that look forward to welcoming you! Pick your favorites based upon your interests or try to hit them all!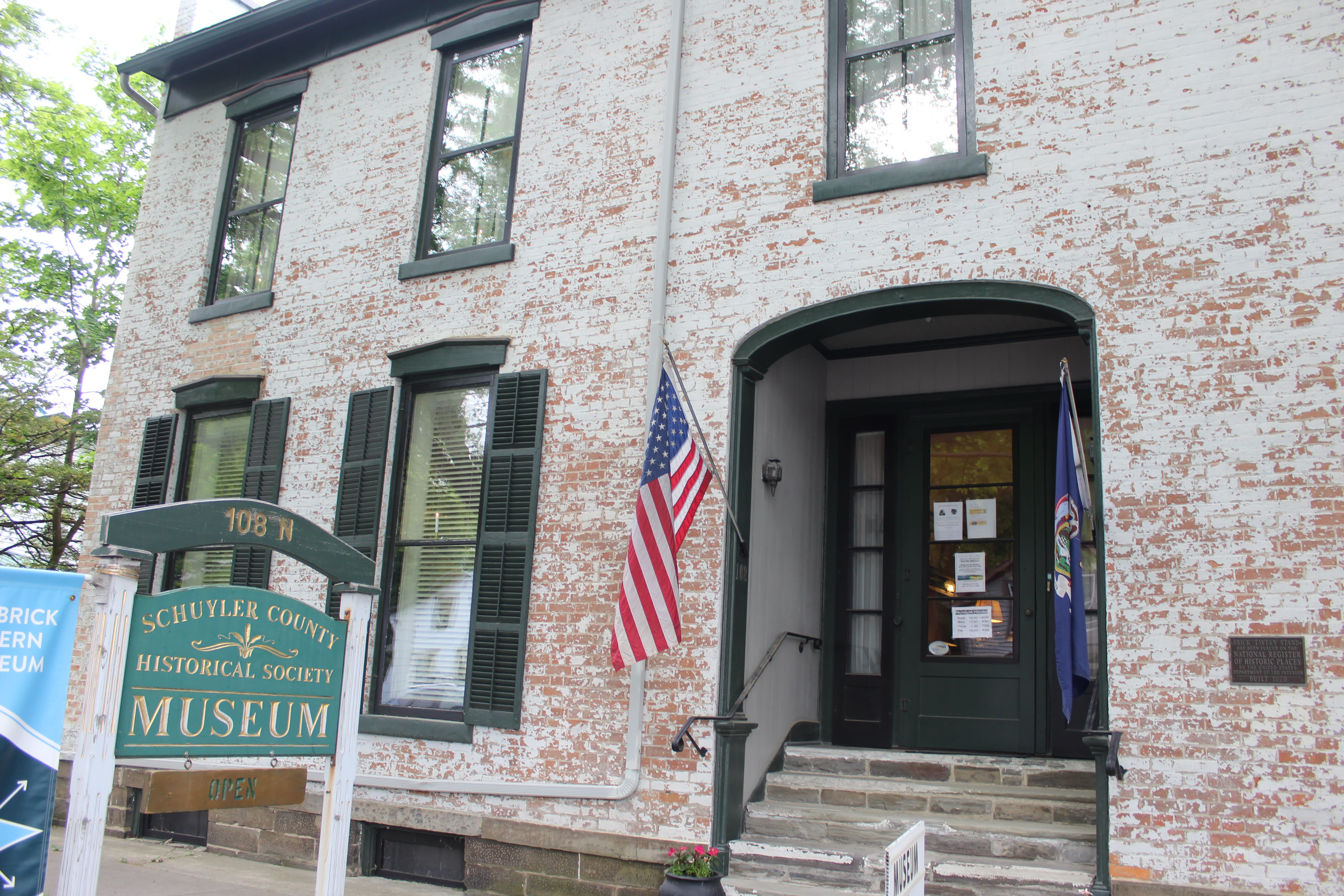 Brick Tavern Museum
The Brick Tavern Museum is housed in an incredible, historic building, erected in 1828. It is the oldest brick structure in the county and fittingly, a natural home for the Schuyler County Historical Society. Their exhibits rotate periodically but may include clothing, children's toys, fibers and fabrics, artifacts of all types, veteran-focused exhibits, and industries of Schuyler County. Admission is free!
Located in downtown Watkins Glen, Franklin Street Art Gallery and Gift Shop offers art in a variety of mediums by local artists – from watercolors to jewelry to pottery and ceramics to photography. In addition, they offer a variety of classes and workshops taught by local artists.
If you're looking to extend your visit, be sure to check out these other great museums – all within a 30 minute drive of Watkins Glen: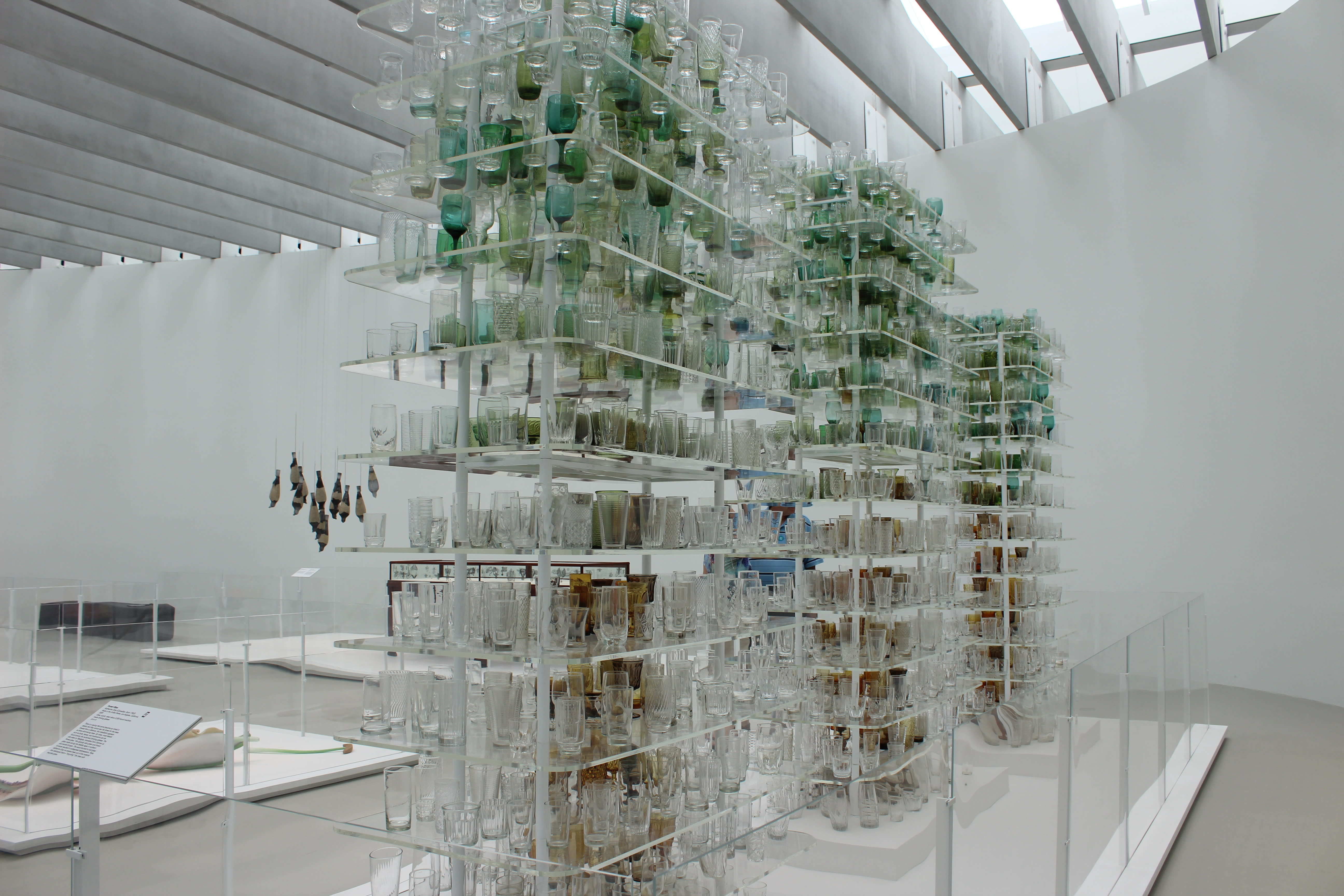 Corning Museum of Glass
The Corning Museum of Glass, dedicated to the art, history, and science of glass. If glass sounds boring to you, think again! Take in live glass blowing shows, do a "make your own" workshop, explore the museum, hit their fabulous gift shop… this could be a day-long excursion!
The Rockwell Museum is a Smithsonian Affiliate museum of American art located in Corning. Frommer's describes it as "one of the best-designed small museums in the Northeast". Visitors to The Rockwell experience Art About America – the people, land, and ideas that shape America through the eyes of American artists
Located high atop Harris Hill in Big Flats (near Elmira), the National Soaring Museum is an aviation museum working to preserve the history of motorless flight. Their impressive collection is spread amidst a beautiful facility and includes military displays, gliders, and more.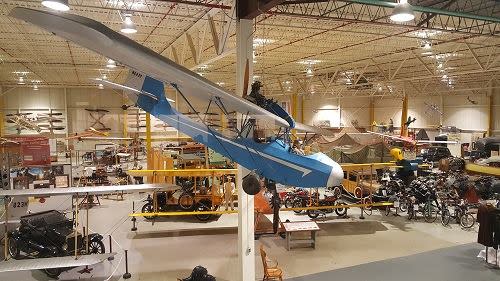 Glenn Curtiss Museum
Located in Hammondsport at the southern tip of Keuka Lake, the Glenn Curtiss Museum contains a priceless collection relating to early aviation and local history. The museum also features a 75-seat theater, large open area for special events and a museum store. In addition to seeing the museum displays and exhibits, visitors are welcome to visit the Restoration Shop, talk with volunteer craftsman and watch them work on historic aircraft.
All Winter - Hiking and Cross-Country Skiing
With a plethora of trails to fit all skill and adventure levels, if the first flurry sends you running for your hiking boots or skis, be sure to check out these great trails: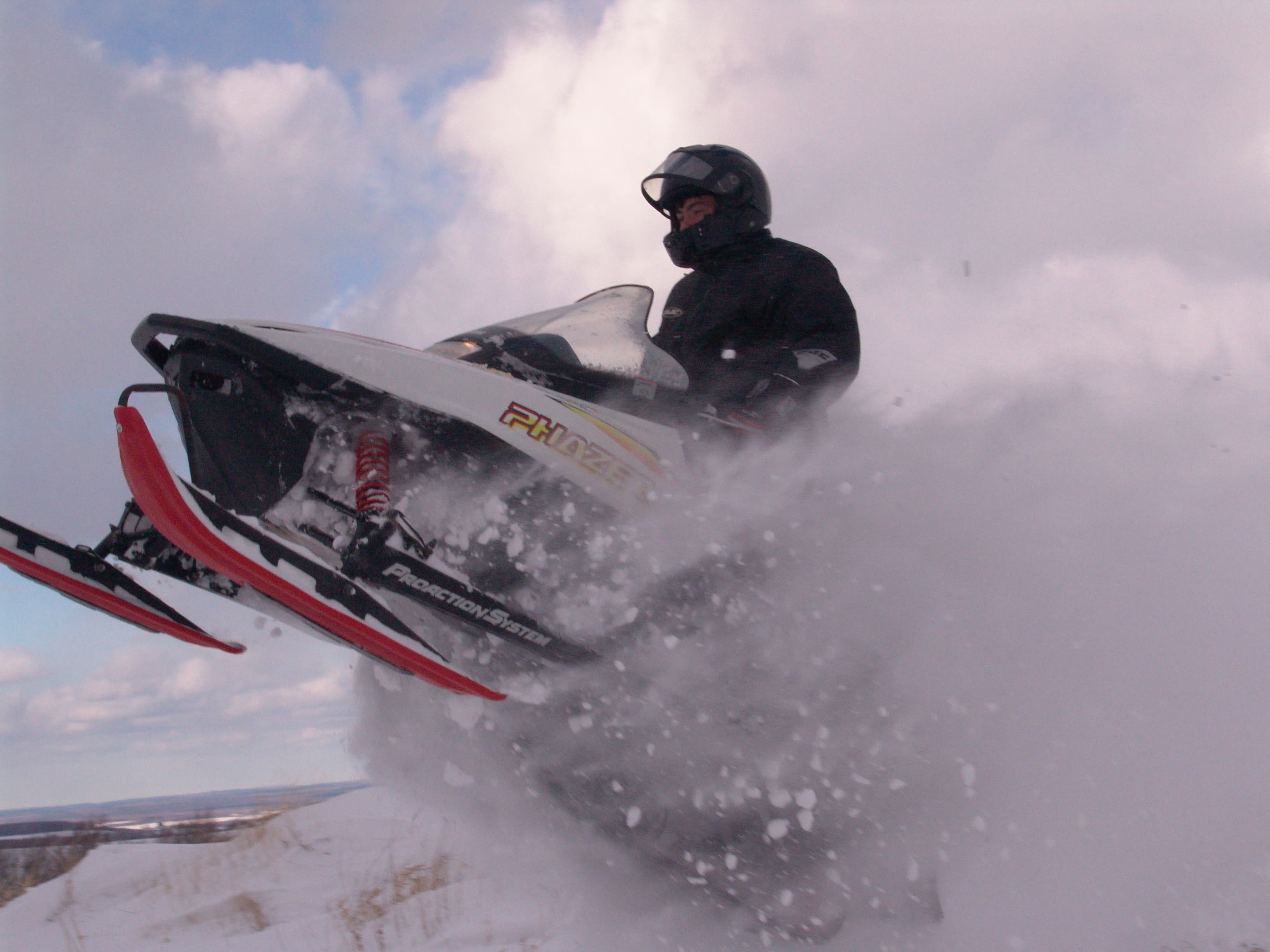 Photo: Liz Fraboni
Finger Lakes National Forest - over 16,000 acres to explore, you'll find great trails and serenity - the perfect combination for a snowy escape!
Sugar Hill State Forest - over 9,000 acres with trails perfect for snowmobiling, hiking, or cross-country skiing. Overnight in one of their lean-tos for the ultimate winter camping experience.
Watkins Glen State Park Rim Trail - great for hiking, this trail skirts the gorge and is dog-friendly.
We hope these suggestions have gotten you excited about the idea of coming to see us this winter! But, this is just the tip of the iceberg. There is so much more to see and do than we could ever list here. So, feel free to explore our website, follow us on Facebook and Instagram for inspiration, or give us a call for trip planning assistance: 800-607-4552. Happy Trails!