Maybe you've heard about the Finger Lakes before and you want to bring your family, but you've heard so much that you don't know where to begin! Or perhaps you're a local or native, looking for new things to see and experience. Well, we've put together a multi-day itinerary, full of some of our favorite family-friendly things to see and experience! Here is our take on three days... but remember, this is just the beginning and just meant to serve as an inspiration. There is so much to do here!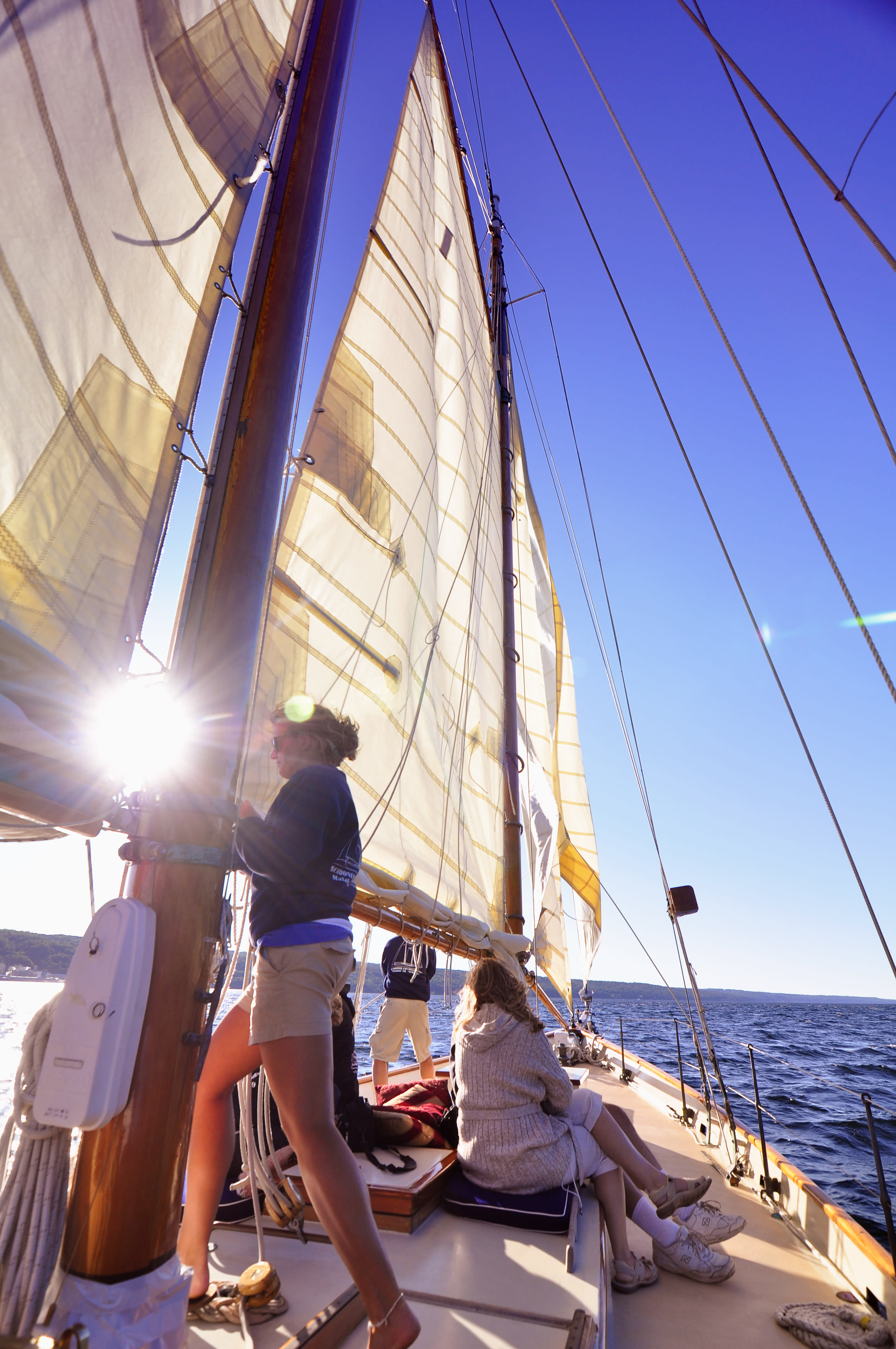 FRIDAY
Plan to arrive in town late afternoon so that you can enjoy a relaxing, sunset sail aboard the Schooner True Love (Seneca Harbor Pier, Watkins Glen, NY 14891). This is the perfect way to welcome the weekend in Watkins Glen – a lovely sail through the sapphire waters of Seneca Lake aboard a 1926 John Alden Malabar VII Schooner. Schooner True Love has sailed the Caribbean waters of St. Thomas since the 1950s and was featured in the 1956 movie "High Society" with Grace Kelly, Bing Crosby, Louis Armstrong, and Frank Sinatra. Today, it docks right at the Seneca Harbor Pier and offers morning, midday, mid-afternoon, and sunset sails.
After your sail, head two blocks south of the waterfront for dinner at Nickel's Pit BBQ (205-207 North Franklin Street, Watkins Glen, NY 14891), an authentic American BBQ restaurant with an Upstate NY edge, housed in the historic Watkins Glen fire department building. Their menu is locally sourced and everything is homemade.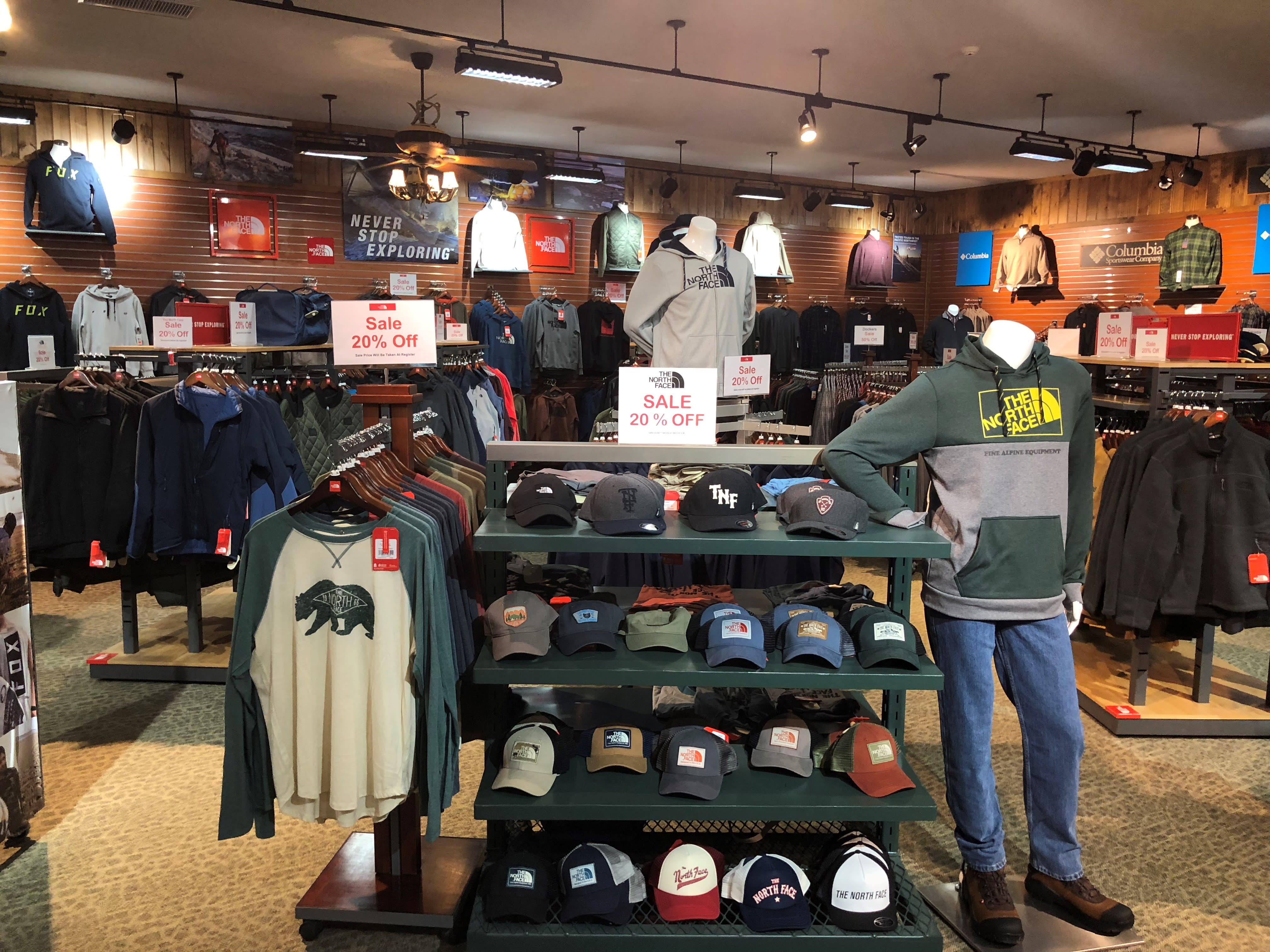 You'll want to walk off that filling dinner, so why not stroll through downtown Watkins Glen afterwards? Snag some great deals at Famous Brands, a family-owned outlet store or browse an antique shop or two to see what treasures you can dig up from yesteryear. You can enjoy an opening at the Frankin Street Gallery, shop for souvenirs at Village Memorabilia, or even go thrifting at Wags to Riches. If you're hungry for dessert, our ice cream shops can't be beat!
SATURDAY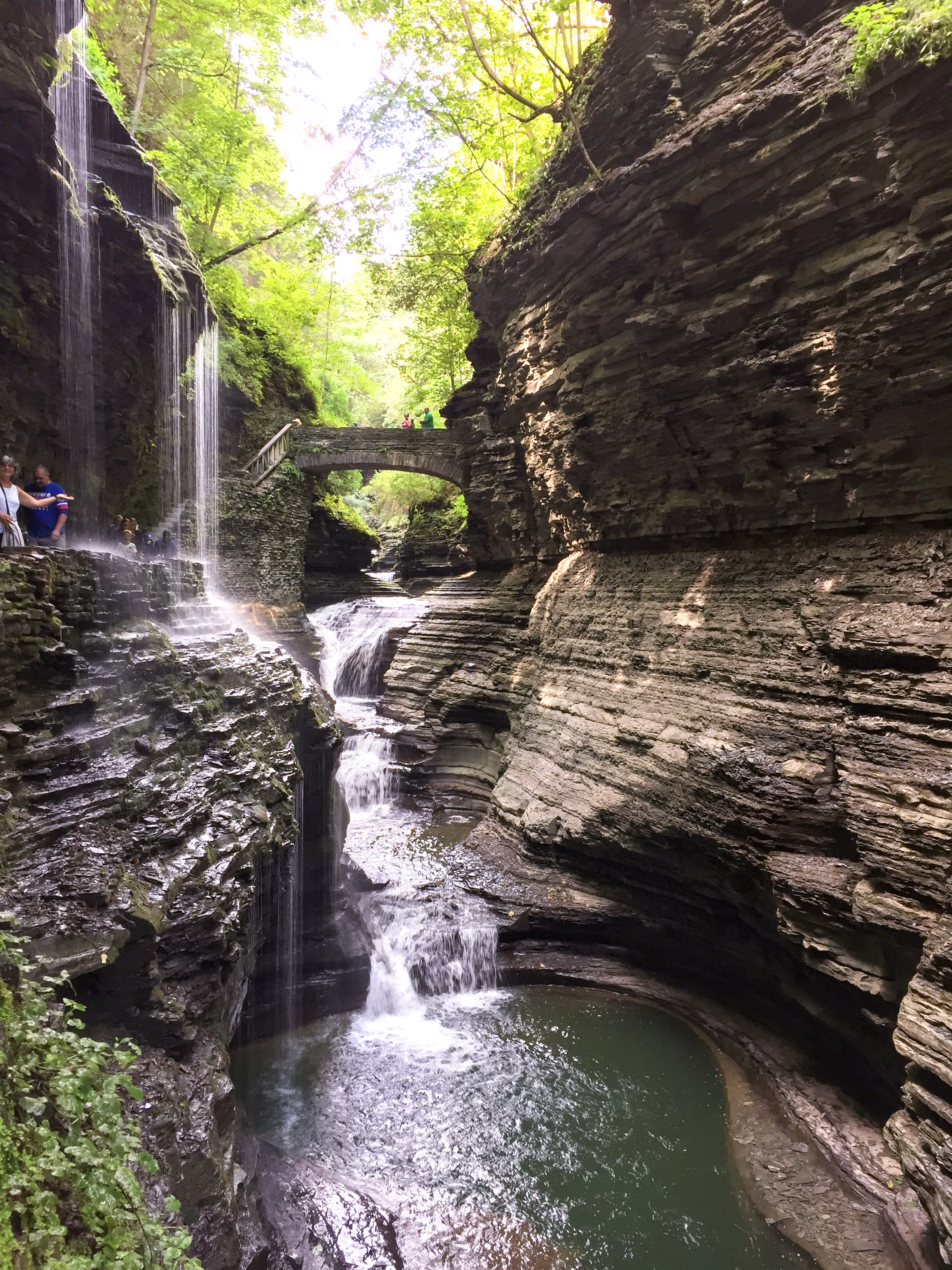 Now that you're rested and recharged, enjoy a hearty breakfast at any one of our area diners or cafes including The Harvest Café, Blue Ribbon Diner, Classic Chefs, or Curly's Family Restaurant before a day of adventure! Then, lace up your sneakers or hiking boots and hit the Gorge Trail at Watkins Glen State Park (Main Entrance: 1009 North Franklin Street, Watkins Glen, NY 14891). Begin at the new Visitor Center where you can meet park staff, learn more about the area, and get some ideas on the best ways to experience the gorge… and beyond!
After your hike, you'll want to refuel. Grab some sandwiches, salad, or soup at Glen Mountain Market (200 North Franklin Street, Watkins Glen, NY 14891). Here you'll find a plethora of amazingly tasty local eats and drinks. A fully functioning deli, café, and bakery, they are sure to please anyone's unique tastes. Feel free to ask for lunch to go and enjoy a picnic outside or talk the short two-block walk to the waterfront!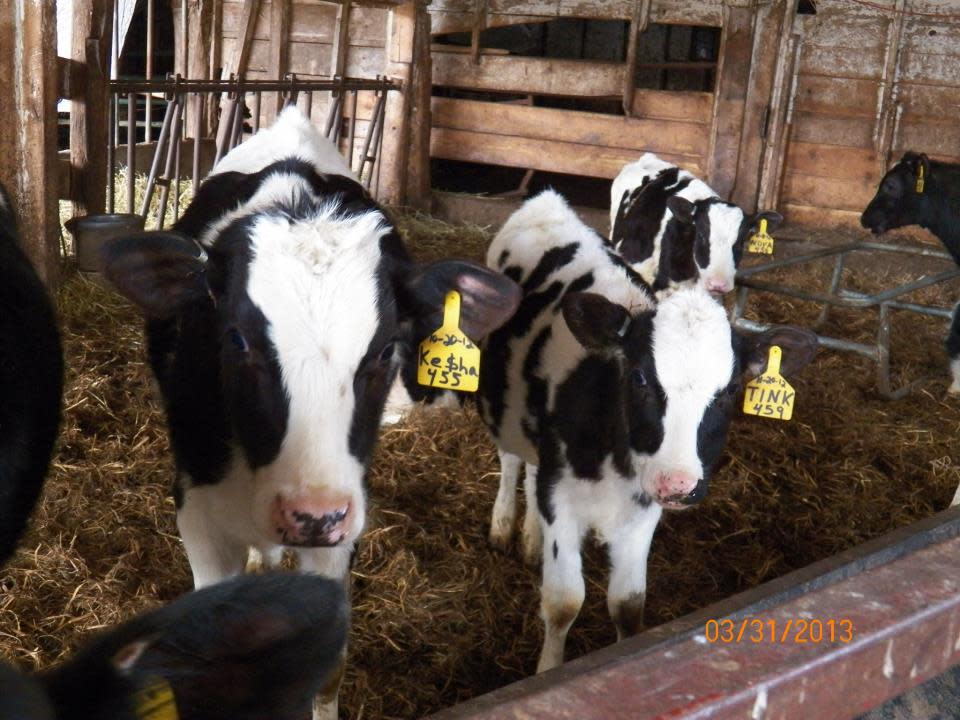 After lunch, head to Sunset View Creamery (4970 County Road 14, Odessa, NY 14869) for some cheese tasting and a farm tour! Sunset View Creamery is located on a century farm located outside of Odessa, New York, 15 minutes South of Watkins Glen. A Farmstead/ Artisan Cheese Production Facility that is operated, along with the farm, by the 4th and 5th generation of Hoffmans. All the milk that is used to make their cheese comes from their own Holstein herd. The Creamery went into production in April of 2004 with the goal to promote not only their own dairy, but also other Local Producers. They are also avid supporters of local business and Pride of New York Products. You can also check out another creamery on the west side of Seneca Lake. Shtayburne Farm (2909 Chase Road, Rock Stream, NY 14878) produces a wide range of farmstead cheeses of seemingly every flavor and style! Their farm store is cozy and also boasts an array of local goods and products.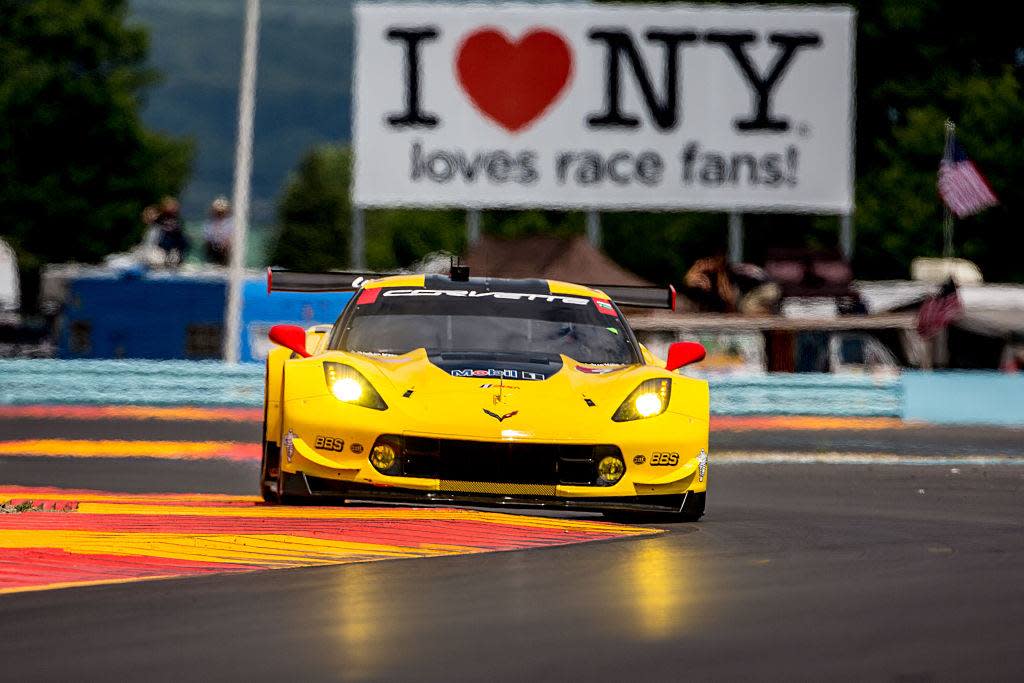 Image: Watkins Glen International
Take your pick of activities the rest of the day… you can chase waterfalls, explore our local parks, visit a museum or gallery, or even take your car around the renowned road course at Watkins Glen International. Head back to your hotel, cabin, or bed and breakfast, for some quiet time and the chance to freshen up before dinner.
When you've worked up your appetite, make the short drive up the east side of Seneca Lake for dinner at local favorite, the Stonecat Café (5315 State Route 414, Hector, NY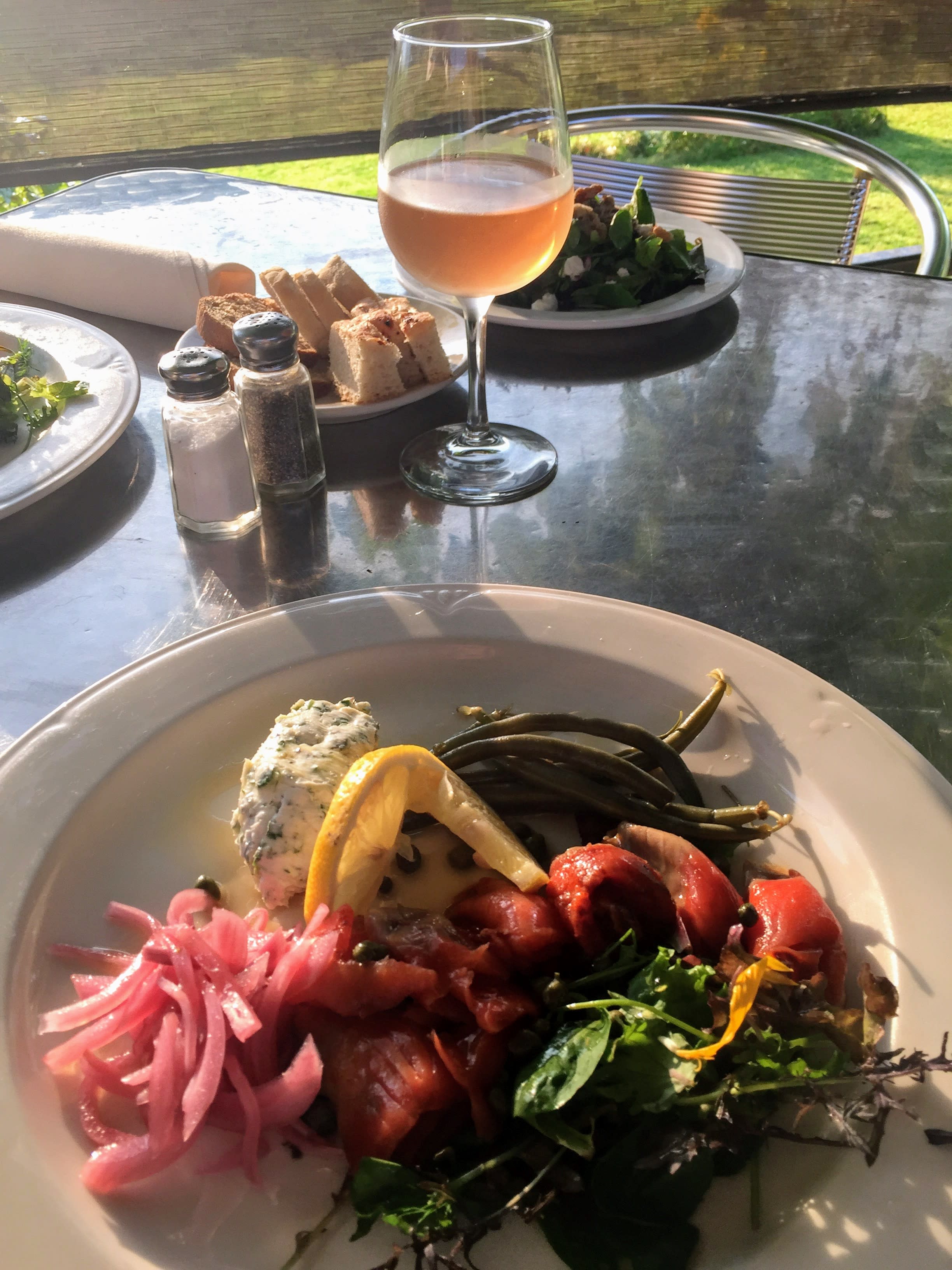 Stonecat Cafe - Image: Darley Newman, Travels with Darley
14841). The 2018 season marks the Stonecat's 20th year of operation!  Their dishes are created with passion and love and served in a comfortable and approachable atmosphere, which is maintained by a professional community of hosts and servers. Their chefs continue to create and evolve the regional cuisine of the Finger Lakes, using local ingredients and global culinary influences.
SUNDAY
As your trip winds down, you can take Sunday to relax, beginning with an unhurried breakfast or brunch at Berta's Café in Burdett (3825 Main Street, Burdett, NY 14818). You know this kind of place – the hidden gem that is the local favorite! Berta's serves up breakfast and lunch only, all dishes prepared from scratch. A bit off the beaten path, but worth the trip!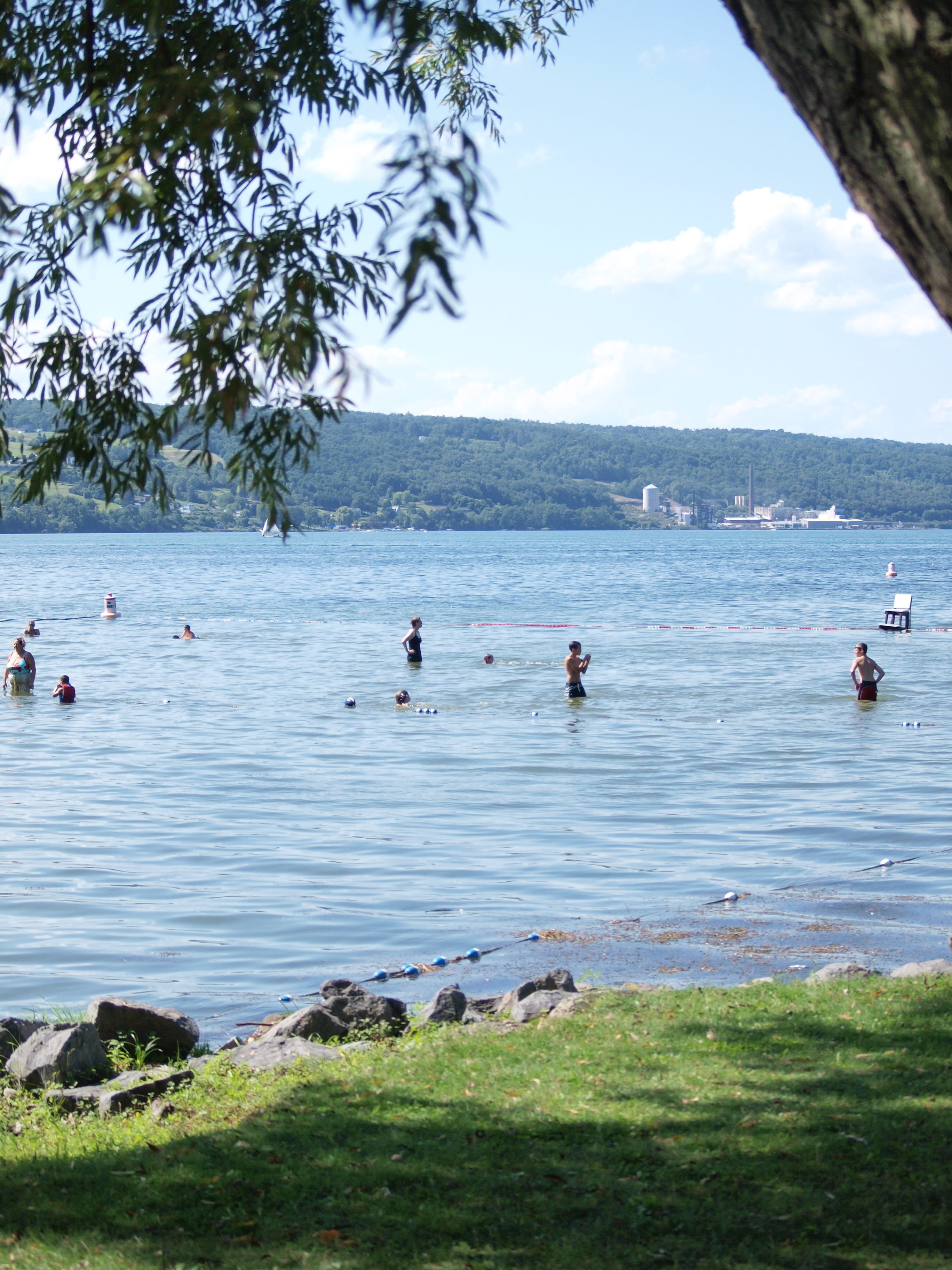 Then, head back toward the lake and enjoy a peaceful day at Clute Park (155 South Clute Park Drive, Watkins Glen, NY 14891) Located directly on the southern shore of Seneca Lake, Clute Park offers 35 acres of recreation and lakefront bliss within walking distance of downtown Watkins Glen. If you're traveling with kids they'll love the playground, skate park, swimming area, and plenty of space to run and play. Mom and Dad can unwind at picnic tables or unfurl a blanket to take your relaxation to the max! Pack a picnic lunch or some snacks and feel your stress melt away on the shores of beautiful Seneca Lake.
Head back to your hotel, cabin, or bed and breakfast to flip through photos, pack up, and get ready to head home in the morning – feeling better than ever and thinking about your next adventure back. After all, no trip is ever the same to Watkins Glen and Schuyler County… where there is something special around every turn!