There is nothing quite like fall in the Finger Lakes. The skies seem bluer, the lakes seem clearer, and the air is crisper - it's just a beautiful time to explore and experience the beauty (and bounty) of the region. But we know it can be overwhelming to choose an activity or direction to go, so we thought we'd help you out with a little fall bucket list! How many can you check off this autumn?
Attend Glass in the Glen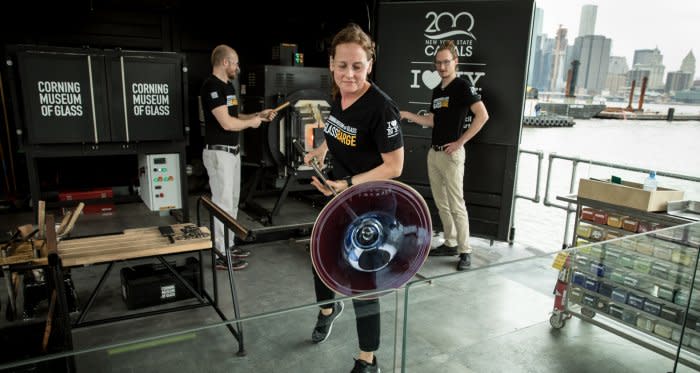 Glassmaking innovations in Corning have shaped the modern world, from the first electric light bulbs for Thomas Edison and the invention of optical fiber for telecommunications, to the glass used in modern flat screen displays. And that story all began with a voyage on New York State's waterways. In 1868, the Brooklyn Flint Glass Company relocated to Corning, via the New York Waterways, and evolved into the company that is today known as Corning Incorporated.
GlassBarge will arrive in Watkins Glen on September 14, where it will dock at Seneca Harbor Park through September 16. This will kick off a 3-day celebration and community event known as Glass in the Glen including live hot glass demos, plus fireworks, live music, and a festival-like atmosphere with vendors and local artisans in "The Market. There is no charge to attend any portion of this great event, but seats for the live hot glass demos must be reserved in advance. Reserve your seat here: www.cmog.org/glassbarge.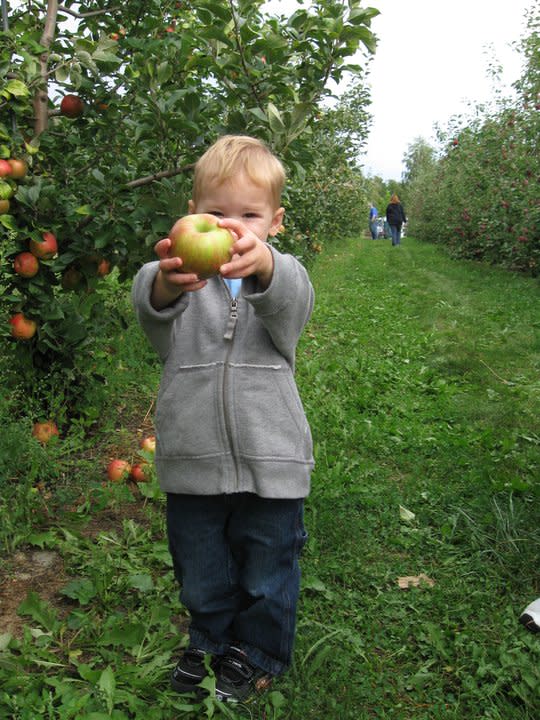 Apple picking at Reisinger's Apple Country
Experience earth's bounty with a quintessential fall experience, picking your own apples at Reisinger's Apple Country! Nearly 50 acres of orchards, fields and meadows are open to stroll through while looking for the perfect apples. And who can pass up their fresh-made cider donuts… so good! Beyond fresh donuts you'll also find cider, popcorn, jellies, jams, and much more in their farm store.
Eat a grape pie from The Great Escape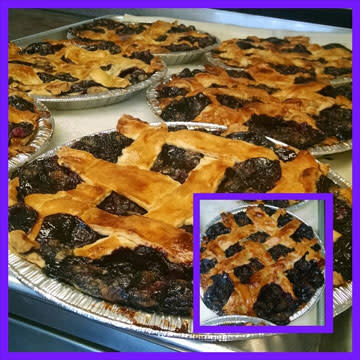 Nothing says Finger Lakes fall like fresh-picked grapes! The Great Escape is well known for their homemade ice creams and treats, but did you know they also make pies? Grape pies happens to be one of their seasonal specialties, and we can't recommend it enough!
Attend the Falls Harvest Festival
Held from 12-7pm on the first Saturday in October each year in downtown Montour Falls, the Falls Harvest Festival offers entertainment, demonstrations, a scarecrow contest, inflatable bounce houses for kids, a pumpkin carving contest, and more! Concludes with fireworks over Shequaga Falls!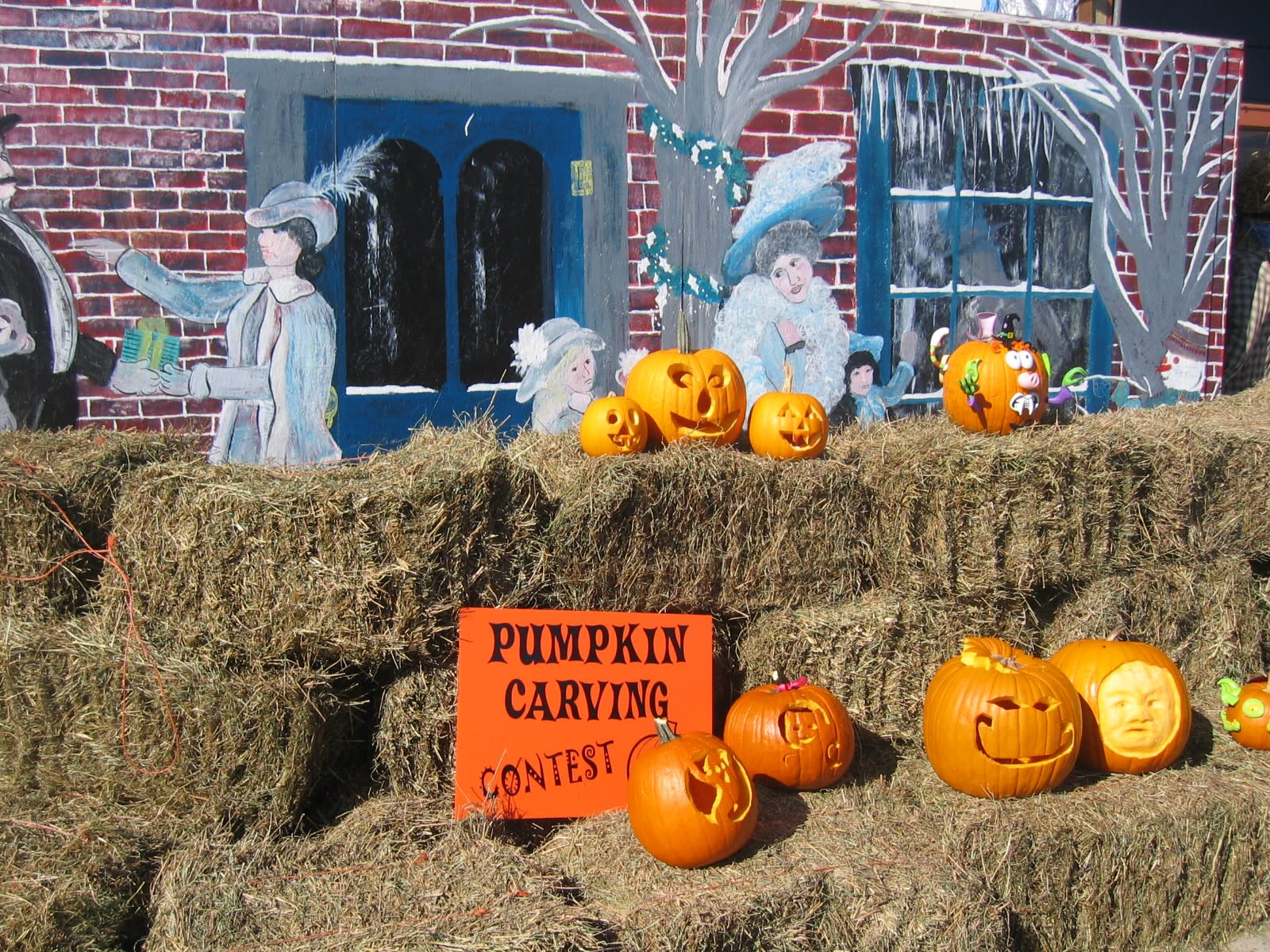 Pick grapes at Fulkerson Winery
There is nothing like the scent of a vineyard in fall. If you've never experienced it, you definitely should! Head up to Fulkerson Winery on the west side of Seneca Lake, just 10 minutes from downtown Watkins Glen and you can do just that. Concords and Niagaras are popular choices, but they have several other unique varieties too! Visit their website to learn more!
Make your own glass pumpkin at the Corning Museum of Glass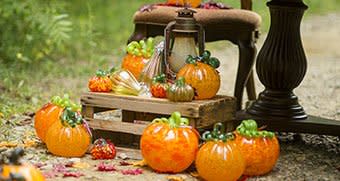 Celebrate the cooler weather and shorter days in a unique and memorable way this autumn at The Corning Museum of Glass. Buy glass pumpkins, make your own glass pumpkins, or watch CMOG's amazing glassmakers make glass pumpkins, see their Glass Holiday Feast, and enjoy fall treats in the Cafe. Our favorite takes the DIY route – try your hand at making your own glass pumpkin. Their glass artists will help you blow a pumpkin decoration or to flamework a pumpkin pendant to wear. This experience is a seasonal favorite, so you'll want to book early.
Warm up with some mulled wine courtesy of Atwater Estate Vineyards
Mulled wine is a quintessential fall drink here in the Finger Lakes. It typically involves a dry red wine, mulled with some spices, served warm with a cinnamon stick for garnish. Atwater Estate Vineyards makes it simple to pull this fabulous seasonal drink together with their Magical Mulled Wine Kits. These kits come with the wine, mulling spices (in a special bag so you don't have to worry about fishing them out of your wine or finding cheesecloth to make your own), and easy to follow instructions.
Now, at seven activities, this list is just a start! How many more fall activities can you think of and experience? If you share them on social media, be sure to use #fallintheflx and #visitwatkinsglen - we may feature your photo!