Did you know that 48% of each purchase at a local, independent business is recirculated locally? Small Business Saturday is dedicated to supporting small businesses across the country. Founded by American Express in 2010, this day is celebrated every year on the Saturday after Thanksgiving.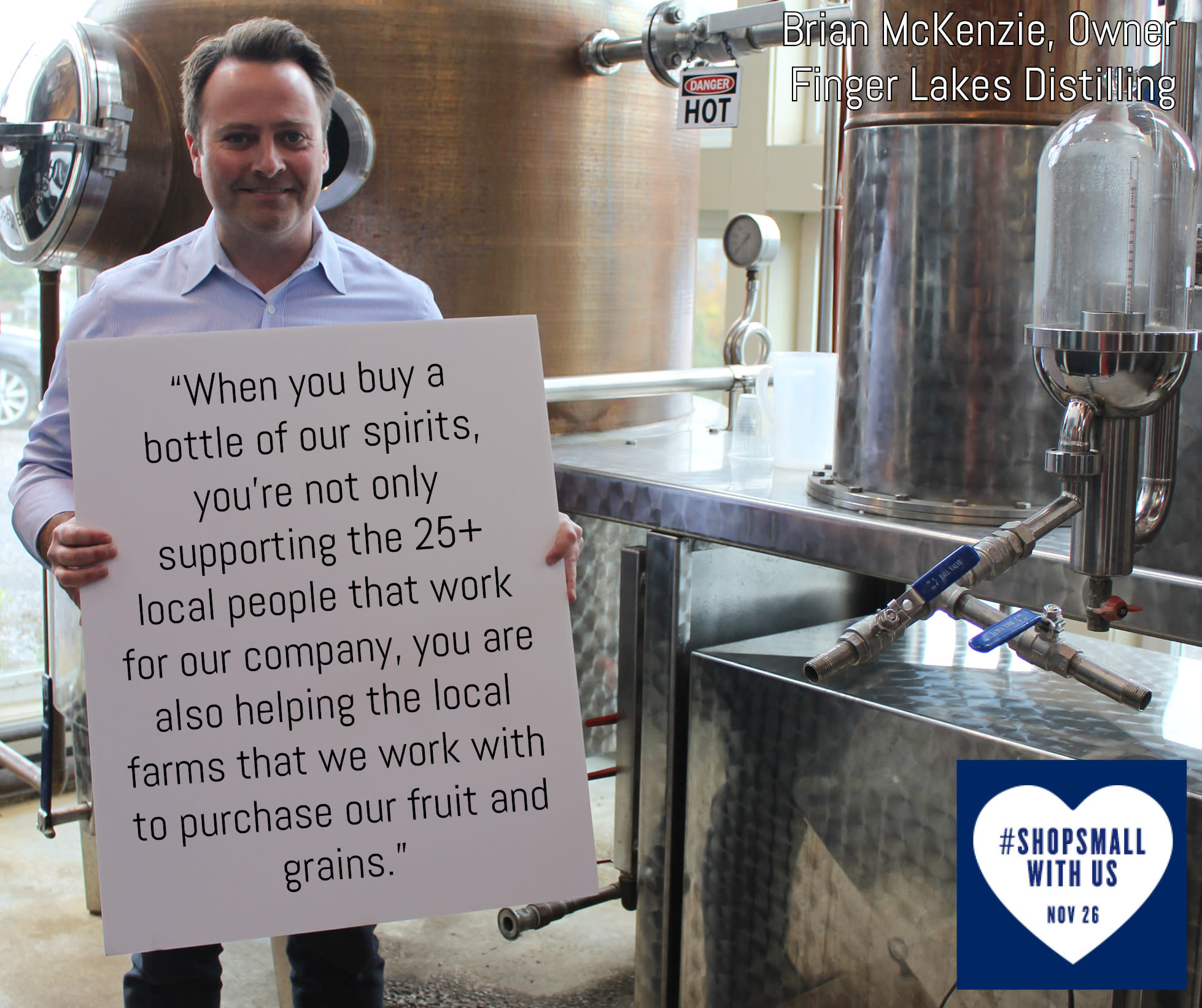 On Saturday, November 26, nearly 40 local businesses will participate in the Watkins Glen Area Chamber of Commerce's Small Business Saturday promotion. Each business is offering unique incentives for shopping small including discounts, unique experiences, free gifts, bonus offers, complimentary gift wrapping, and more! Supporting local businesses, keeping more money in your local economy, getting great deals; how could the day get any better?! Well, it can!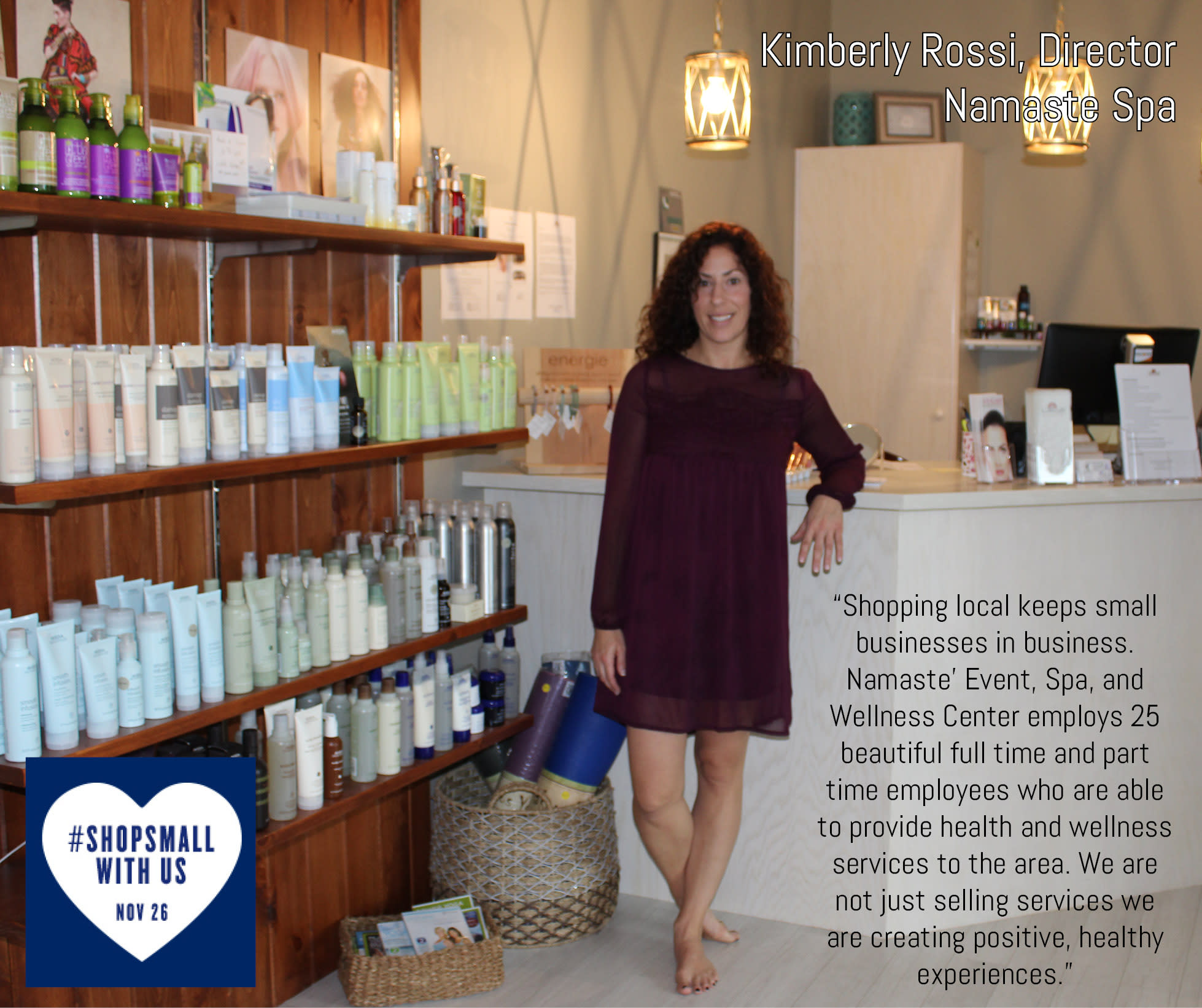 Our Christmas Wish List describes the unique incentive that each participating business will offer. But there's more! While you are shopping, be sure to take the Christmas Wish List with you, have it stamped as you make purchases, and enter to win one of several gift baskets full of local goodies! It's easy. Here's how:
Visit watkinsglenchamber.com/smallbusinesssaturday and print the Christmas Wish List.
Purchase at least one of the items on the list (or any item) from a participating business and receive a stamp.
After you are done shopping, complete the entry form on the back page, leave it at your last stop, and you will be entered to win one of five gift baskets. The more stamps you have, the more chances you have to win!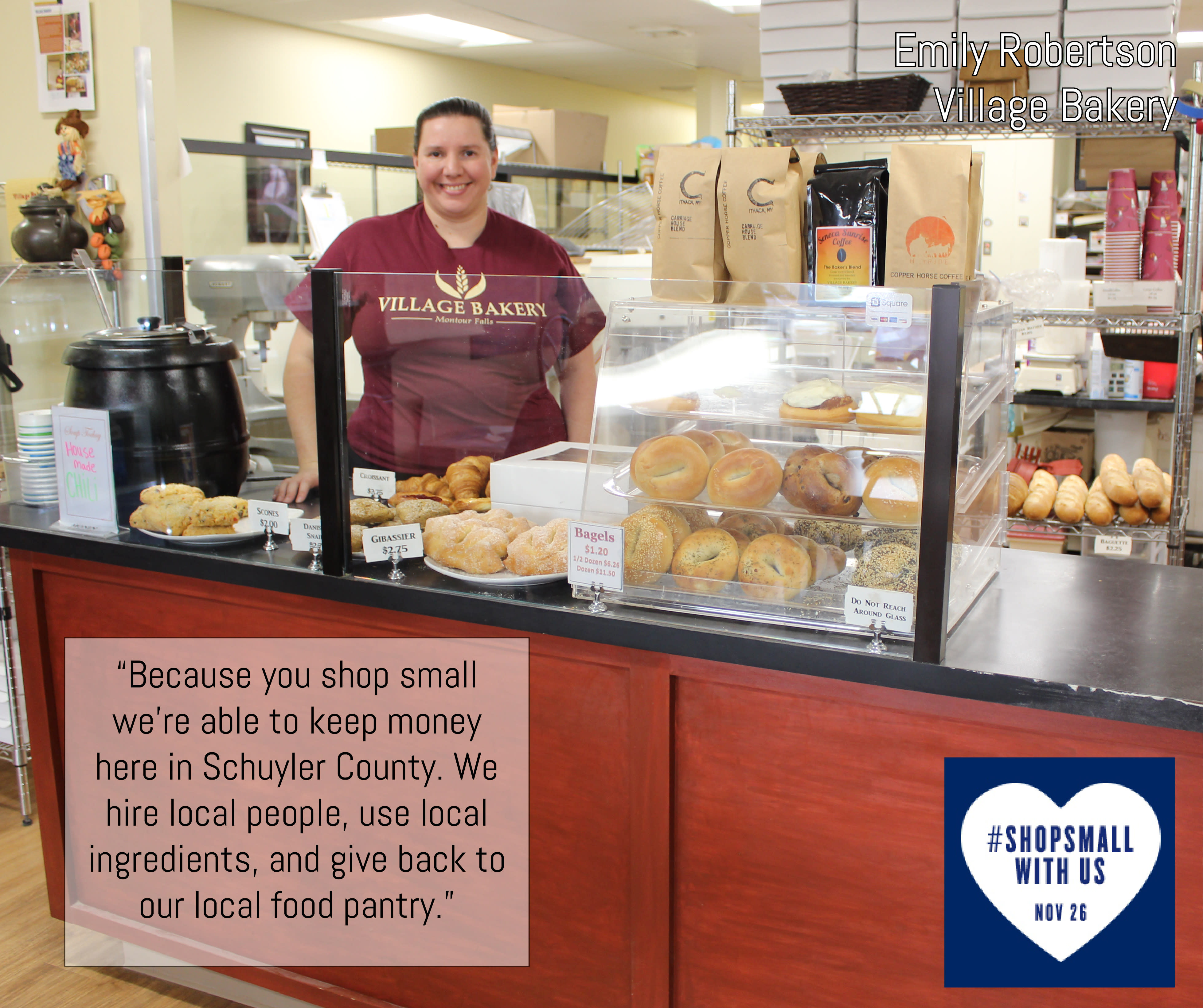 Some of our Chamber members participated in a social media campaign, sharing their stories about the impact of shopping small. Those are images featured throughout this post. Isn't it amazing the difference you can make, just by shopping with local businesses?!
While you're shopping be sure to share your adventures on social media using #shopsmall and #shopsmallwgacc. Follow the Watkins Glen Area Chamber of Commerce on Facebook and on Twitter @WGAreaChamber.
The Watkins Glen Area Chamber of Commerce office located at 214 North Franklin Street will be open on Small Business Saturday from 10:00am to 4:00pm. If you have any questions about the event, be sure to stop by and see us!
For more information visit www.watkinsglenchamber.com/smallbusinesssaturday or contact Meredith Williams at meredith@watkinsglenchamber.com or call (607) 535-4300.