We've all heard of Black Friday - but not enough of us know about Small Business
Saturday. As an official Small Business Saturday Community Champion, we feel it is more important than ever to spread the word about the exciting things that are happening on Small Business Saturday.
According to the American Independent Business Alliance, 48% of each purchase at a local independent business was recirculated locally. Through the multiplier effect, the impact of shopping locally snowballs. Maybe this means a business owner can…
Put a child through dance or martial arts class (at another local business)
Hire more people (creating jobs and infusing more money into the local economy)
Provide health insurance to employees (providing better quality of life and improving the local community)
If you don't think your purchases make that big of a difference, CLICK HERE to read our "Behind the Business" stories. It's truly incredible to realize the power we have to  change our communities!
Feeling inspired? Good! Here's how you can join the movement. We boiled it down and made a list of how you can make a difference in 3 easy ways:
1. Take the pledge to #ShopSmall this holiday season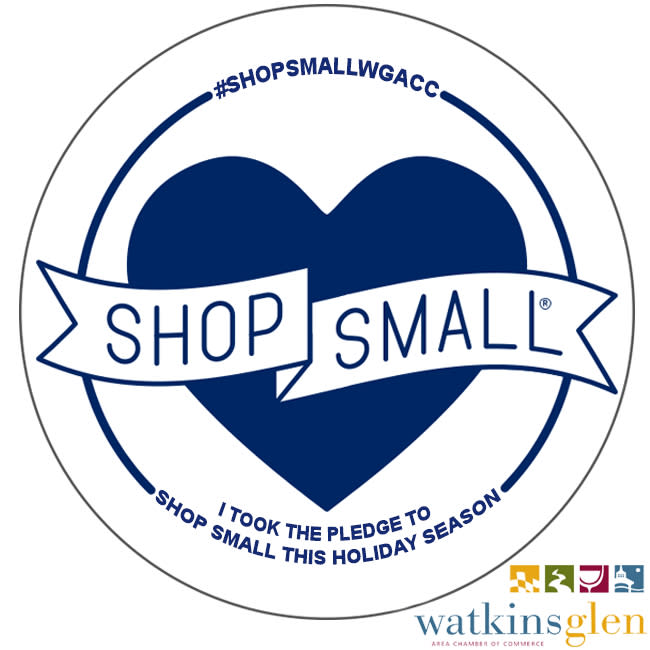 Take the pledge!
Small Business Saturday is awesome and we love it, but that's just one day. So that's why we are urging our friends and family to Shop Small and patronize locally owned and operated shops and businesses all season long. Will you join us by taking the pledge to #ShopSmall this holiday season?
► CLICK HERE to take the pledge!
2. Get out there and shop on Small Business Saturday - November 25
SHOP SMALL, SHOP LOCAL: We've pulled together over 30 of our local businesses and on Small Business Saturday, shoppers will enjoy special sales, discounts, and promotions at those participating businesses.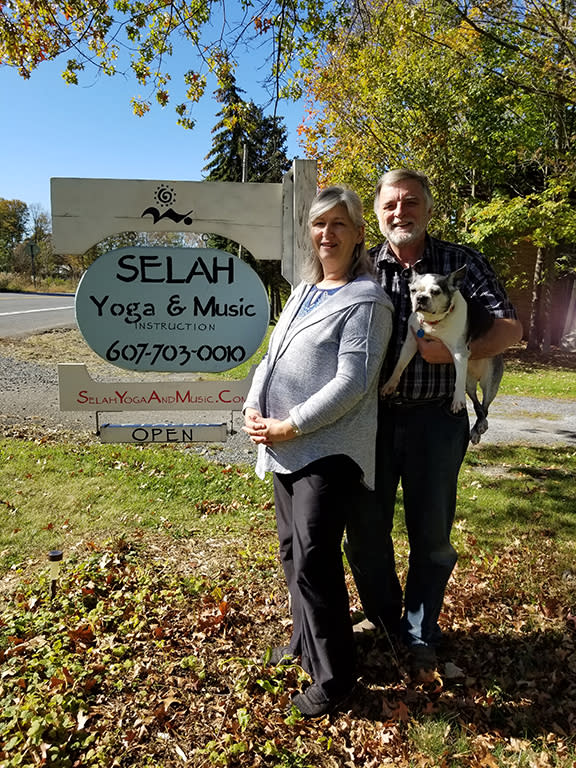 Sue and Joe Silhan, Selah Yoga & Music
► CLICK HERE to download the list of promotions being offered that day! You can either print this on your own OR pick one up at any of the participating shops listed. Happy shopping!
FREE GIFT WRAPPING: There will also be free gift wrapping stations set up in Watkins Glen, Montour Falls, and Hector throughout the day. Locations include Finger Lakes Distilling, the Schuyler County Historical Society Brick Tavern Museum, and the Watkins Glen Area Chamber of Commerce!
SOCIAL MEDIA CONTEST: Post a photo or status using the hashtag #shopsmallwgacc on any social media platform on November 25 to show us how you are shopping small and be entered to win a basket of goodies from local businesses. The more businesses you shop at, the more chances you have to win!
► CLICK HERE for complete details of the social media contest.
3. Keep shopping throughout the season!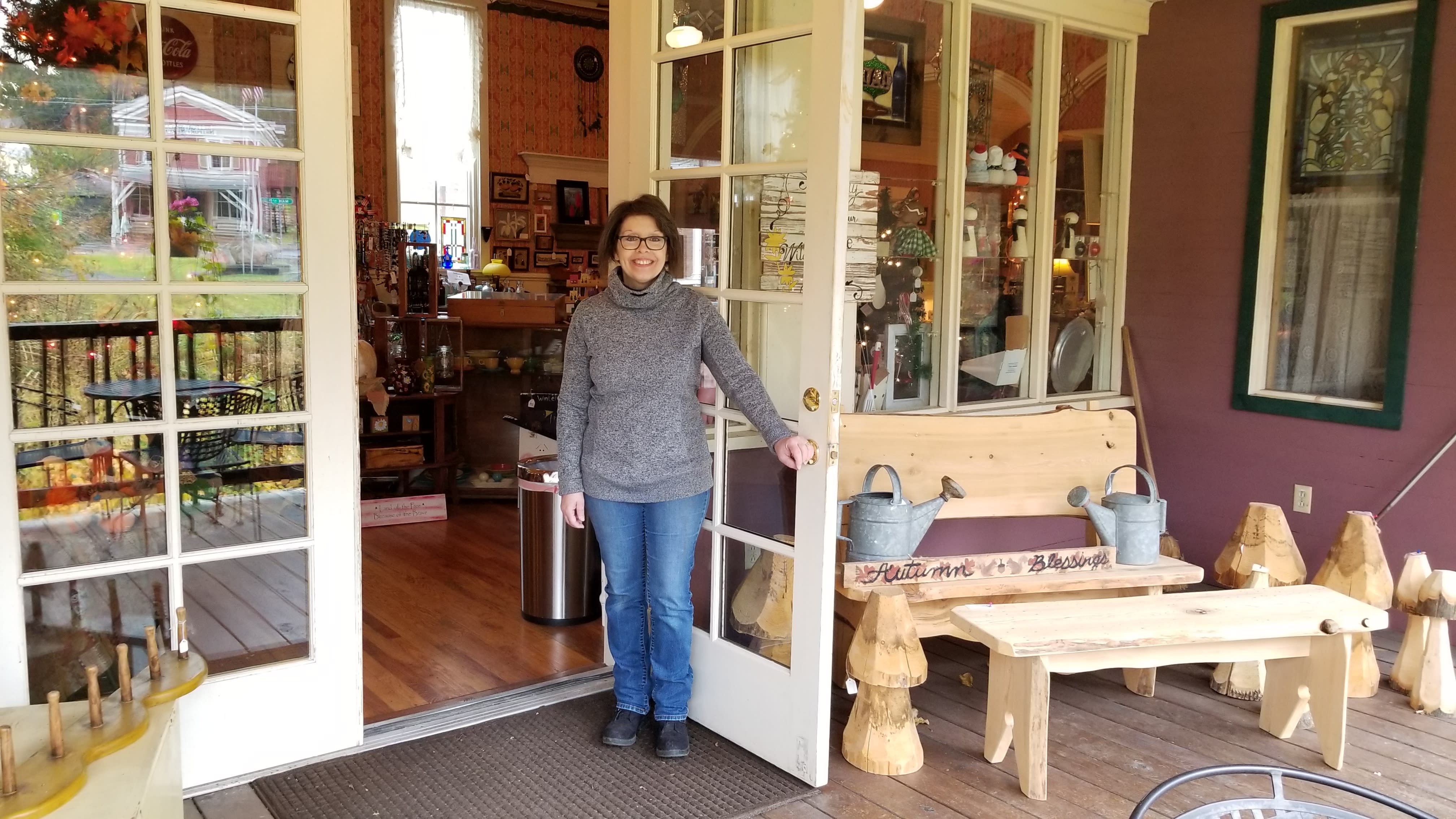 Margie Hoy, Millport Landing
12 DAYS OF SHOPPING SMALL: The benefits don't end at closing time on November 25th! The following 12 days, shoppers can pick up a 12 Days of Shopping Small Passport at any participating business. Then, simply make a purchase at one of those businesses and receive a stamp on your passport. At the end of the 12 days, bring your passport to the Visitor Center to be entered to win a basket of goodies from local businesses. The more purchases you make, the more chances you have to win!
No matter how you get involved, getting involved is what counts! Every dollar spent locally has an incredible impact and like ripples on a pond, those effects continue, business by business, village by village, community by community. Join the movement and shop small this holiday season. We'll see you out there!