According to Wikipedia, staycation (a noun) is defined as "a period in which an individual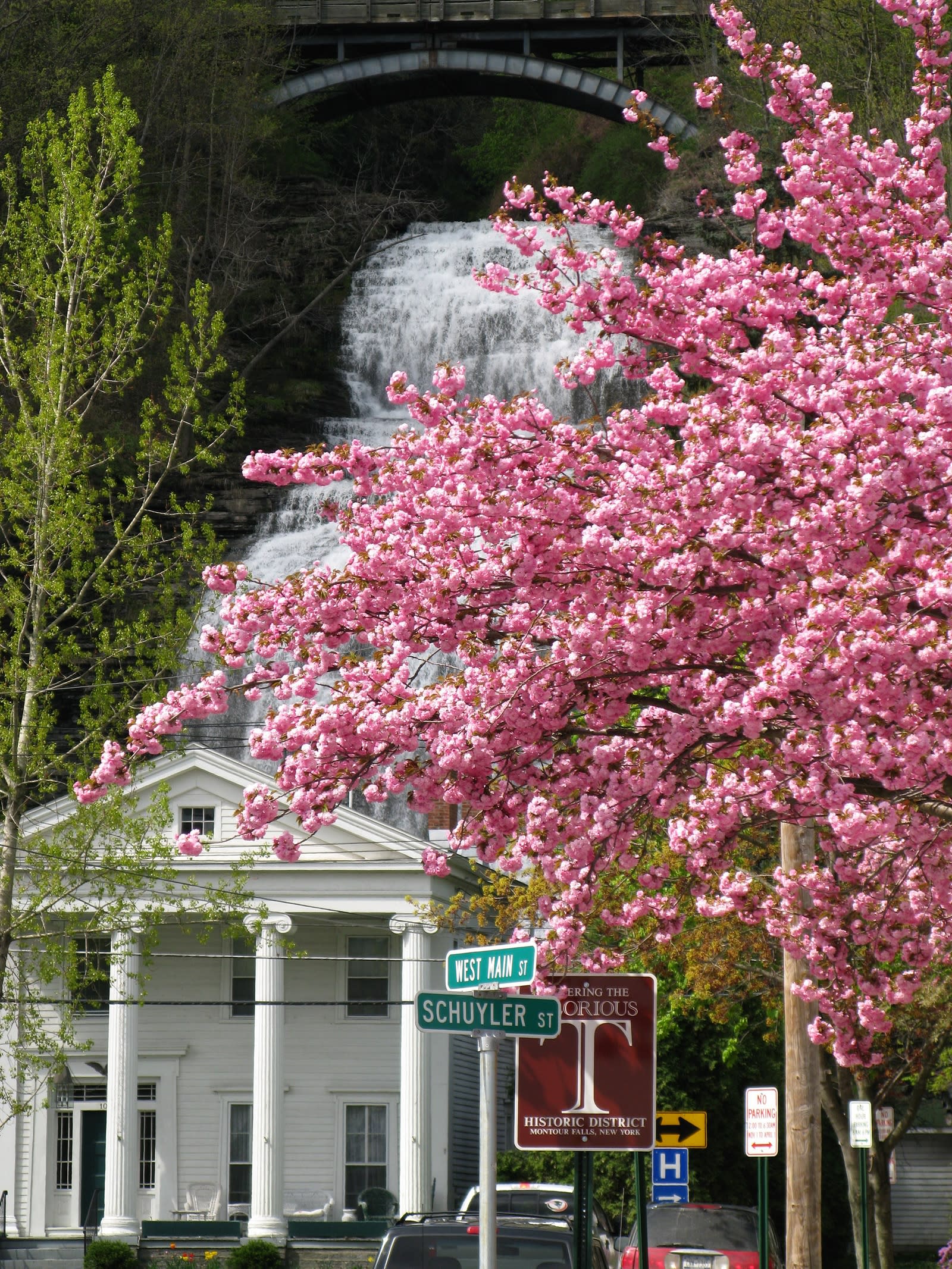 Beautiful downtown Montour Falls with Shequaga Falls in the background
or family stays home and participates in leisure activities within driving distance, sleeping in their own beds at night." With Spring Break right around the corner, many of us are dreaming of white sand and warm sun. But why go somewhere else when we have a little slice of paradise right here? We have dozens of attractions offering great activities, all within short driving distance of Watkins Glen and Schuyler County!
So whether you're a local enjoying these attractions as part of your staycation, or a visitor to our area looking for great ideas and deals (yes, they're in there - keep scrolling!) - we have just the list for you:
In Elmira/Corning
Corning Museum of Glass – Spring Break Activities 1 Museum Way, Corning 1-800-732-6845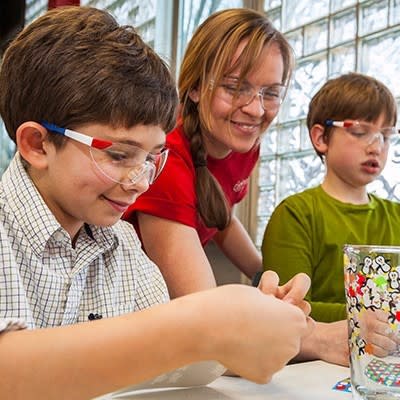 Make your own glass!
For Kids: Encourage creativity and imagination to blossom over spring break. Visit the Museum for lots of family-friendly activities that will keep both you and the kids busy and happy. Admission for kids and teens is always free, and local residents (living in ZIP codes beginning with 148, 149, or 169) can visit for just $9, making the full line-up of events and activities an affordable option for families of all sizes. Activities include You Design It, We Make It!, Make Your Own Glass, Glassmaking Demos, and a Garden Gallery Hunt. Activities available March 19 – April 2. For details, visit: http://www.cmog.org/event/spring-break.
For Adults: Make this is a Saint Patrick's Day to remember at 2300°! Get your green on and celebrate the day that everyone gets to be Irish at the Museum. These events are always a great time with live glassmaking, live music, sales in the museum shops, plus complimentary hors d'oeuvres and soft drinks. Heartier fare is available for purchase. For details, visit: http://www.cmog.org/event/2300-10.
---
Easter Sunday Brunch at Anthony's Restaurant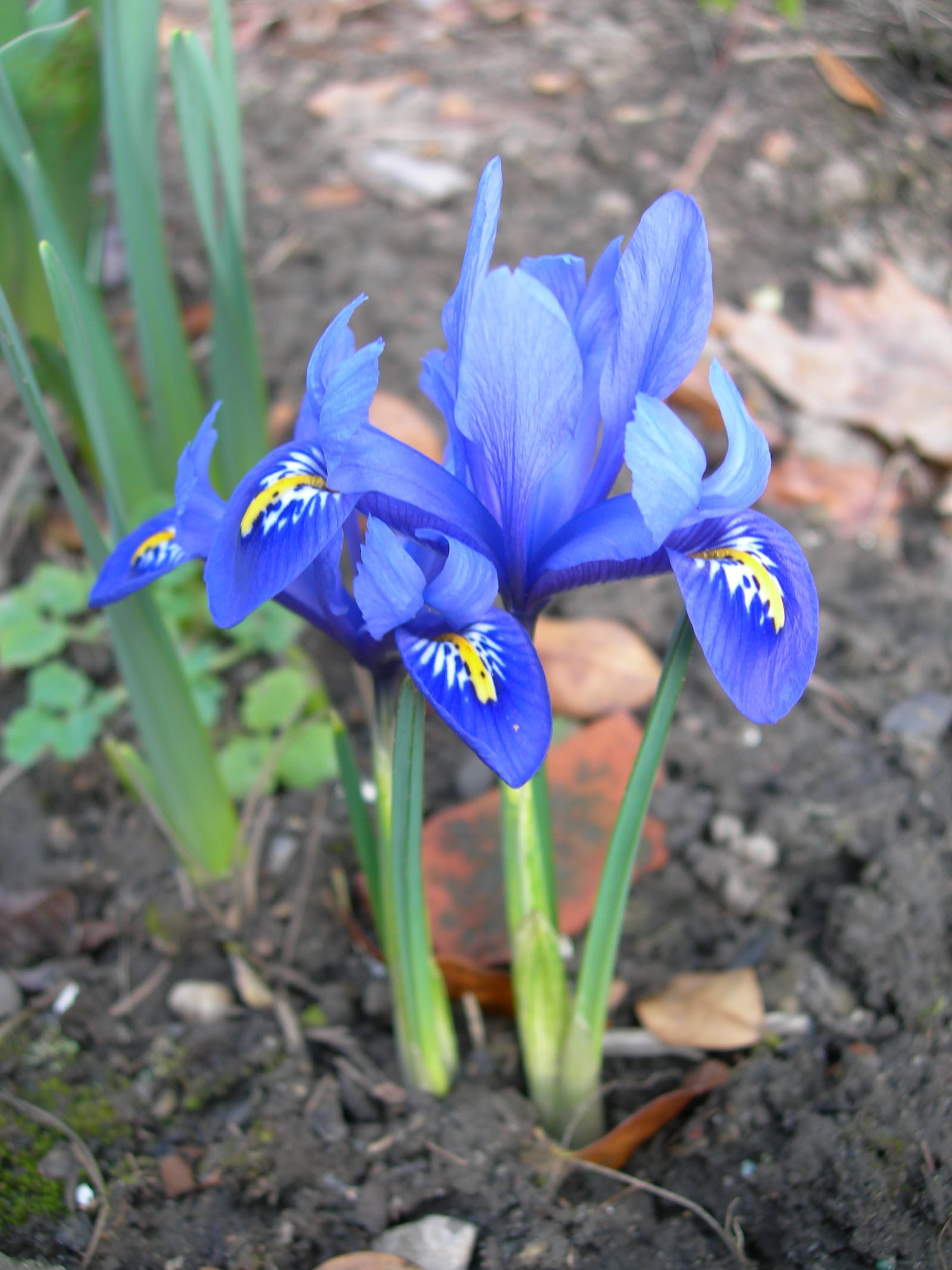 Holiday Inn Elmira Riverview 760 E. Water Street, Elmira Brunch Available: Sunday, March 27, 2016: 10am to 3pm
Everything you could possibly want for Easter brunch including made-to-order omelets and waffles, with all of the sides you can think of, plus carved roast beef au jus, pineapple glazed ham, seafood thermidor, marinated grilled chicken, ratatouille, rice pilaf, fresh fruit, assorted salads, and so much more…. and of course, delicious desserts! For additional information, visit: www.fingerlakeshotel.com. Call 607-734-0402 for reservations. Cost is $19.95 for adults, $9.95 for children ages 5-12, $3.95 for children 2-4, children under 2 – no charge.
---
The Rockwell Museum 111 Cedar Street, Corning 1-607-937-5386 Hours: 9am to 5pm daily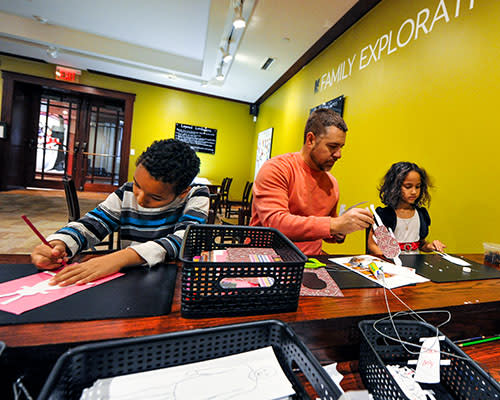 Kids activities abound!
Take advantage of great kid's activities all week long, Monday – Thursday from 10a – 1 p (kids free, local adults $5). They are also offering a FREE self-guided "Art of the Parks" in celebration of the National Parks Service centennial. The launching point to this tour is a small gallery of Historic Photographs of Watkins Glen State Park! For details, click here.
---
In the Watkins Glen/Seneca Lake Area
Easter Buffet at Veraisons Restaurant Veraisons Restaurant • 5435 State Route 14, Dundee 1-800-243-5513 Sunday, March 27: 11am to 4pm
Featuring a carving station, decadent buffet selections, a "Create Your Own Pasta" station and a homemade dessert bar. Advanced reservations are required by calling 800.243.5513 or reserving a table online at www.Glenora.com/Reservations.
$32.95 for Adults $13.95 for Children (12 and under) *Veraisons will be closed for dinner following the buffet
---
Grand Brunch Buffet at the Watkins Glen Harbor Hotel Harbor Hotel • 16 North Franklin Street, Watkins Glen 1-607-535-6116 Sunday, March 27: 11am to 1pm
This grand buffet never disappoints! With everything from salads to soups and main dishes including pineapple ginger glazed ham, roasted pork loin provencal, her and horseradish crusted prime rib, spicy breaded cod, penne pasta with chicken and andouille sausage, tasty sides, and an assorted dessert display.
$30.96 per adult $13.95 children ages 5-12 Children 4 and under eat free
Reservations required: please call 607-535-6116.
---
Lodging Deal – Stay 2 Nights, Get the 3rd Night FREE! The Savannah House Inn and Cottages on Seneca Lake 3927 State Route 14, Himrod 1-540-454-1933
Take advantage of the "Cherry Blossom Special":
• Stay 2 nights during mid-week - get 3rd night free! • No weekend or holiday dates • Applies March 1 thru June 30, 2016 • Rooms at the Inn included • Lake front cottages included - pets accepted • Includes Complimentary Wine Travel Card
Call 540-454-1933 to reserve or visit www.savannahhousevacation.com for more information on this charming property. Pat and Brenda look forward to hosting you in one of the rooms at the inn or a lakefront cottage.