The Finger Lakes Cheese Trail winds its way through the forested hillsides and sloping vineyards of the Finger Lakes. The Trail started in 2010 as a way to bring tourists and visitors to the farms that were producing cheese in the region. Trail organizers patterned things after the wine trails, though the Finger Lakes Cheese Trail covers a much larger geographic region.

Finger Lakes Cheese Festival - July 25 at Sunset View Creamery
There are two types of farms on the Trail – "destination" and "non-destination", as some farms aren't equipped to have visitors. Currently, there are 11 farms on the Trail, with 6 being destination farms (Engelbert Farms in Nichols, Muranda Cheese Co in Waterloo, Shtayburne Farm in Rock Stream, Side Hill Acres in Candor, Finger Lakes Dexter Creamery in King Ferry and Sunset View Creamery in Odessa). The non-destination farms participate in the Finger Lakes Cheese Festival, which is held at Sunset View Creamery on July 25, 2015 from 10am to 5pm.
Sunset View Creamery, one of the formative members of the Finger Lakes Cheese Trail, started in April of 2004. The creamery was created as a way to try and save a family farm. Milk prices were extremely low at the time and cash reserves had been used up for expenses. As owner/operator Carm Hoffman says, "We thought that the value-added commodity of cheese-making just might be what could help save the farm." And it did. As Carm says, "We opened to the public on May 1, 2004 and have been going ever since."
Beyond the immediate desire to save the family farm, the idea to open a creamery was a dream child of Carm's. She loves to cook and develop things and for her, starting a creamery seemed to combine the best of both worlds. So, after going to Morrisville State College for an intensive four day training, Carm admits, "I was hooked. I came home and did a ton of research online and talked to people to see what the best way to proceed was. Of course, being a new venture, finding funding was interesting, but we finally did and construction began on December 1, 2003. We watched as Silverline Construction built the base, poured concrete in the coldest winter we had experienced, and by April 1, 2003, they were done and we were ready to move in and get started."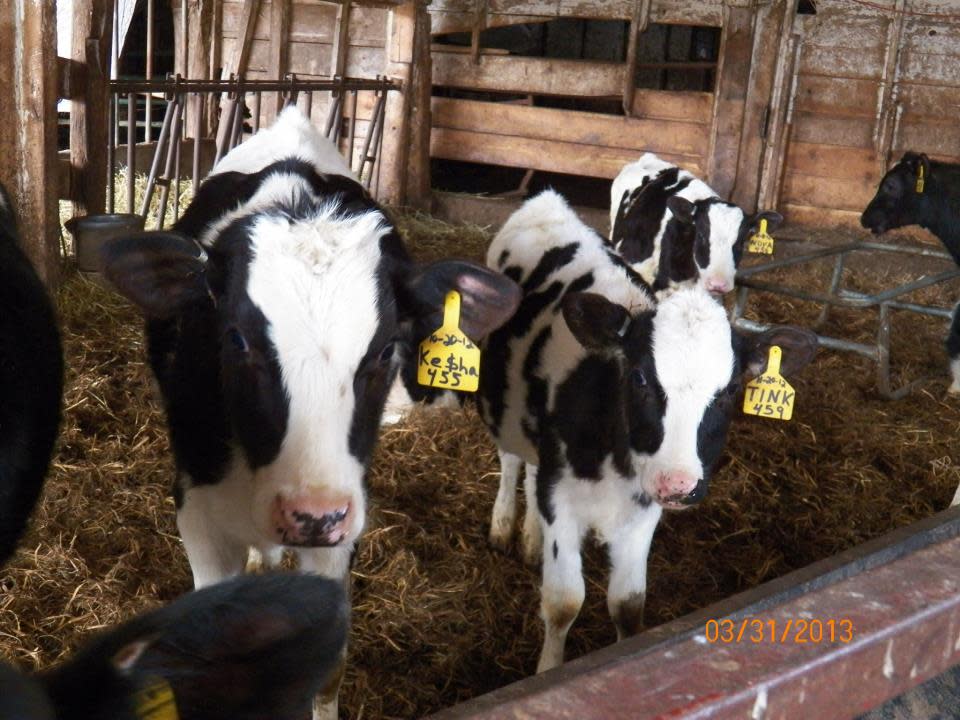 But Sunset View Creamery is more than just cheese. They truly offer a great visitor experience. Carm's passion for farm, family, and her knack for telling stories is evident in the smiles of her visitors. She says, "The best part of running the creamery is meeting the people who stop by and giving them a little insight into farming "our way". We love the teaching aspect of the job--both about cheeses and about the farming operation."
As Sunset View Creamery begins to grow and change, so do their events and ideas. New on the docket this year are their "Toasted Cheese Sandwich Saturdays". They will begin with a trial run on Saturday, June 6, 2015 (which also happens to the first Open House of the season on the Finger Lakes Cheese Trail). Toasted cheese sandwiches will be made to order with a variety of different breads, cheeses and toppings. Gluten free options will be available too! For $5.00, you will receive a sandwich with your choice of cheese and breads, a bag of chips, and iced tea, lemonade or coffee.
With her gracious smile and heart of gold, Carm doesn't do anything solely for herself or her business. Fittingly, her Toasted Cheese Sandwich Saturdays will be a fund raiser for the Food Bank, and will feature breads made by the Village Bakery in Montour Falls. Of the $5.00 cost of the sandwich, $2.00 will go directly to the Food Bank. Toasted Cheese Sandwich Saturdays will take place on June 6, June 13, July 11, August 8 & September 5.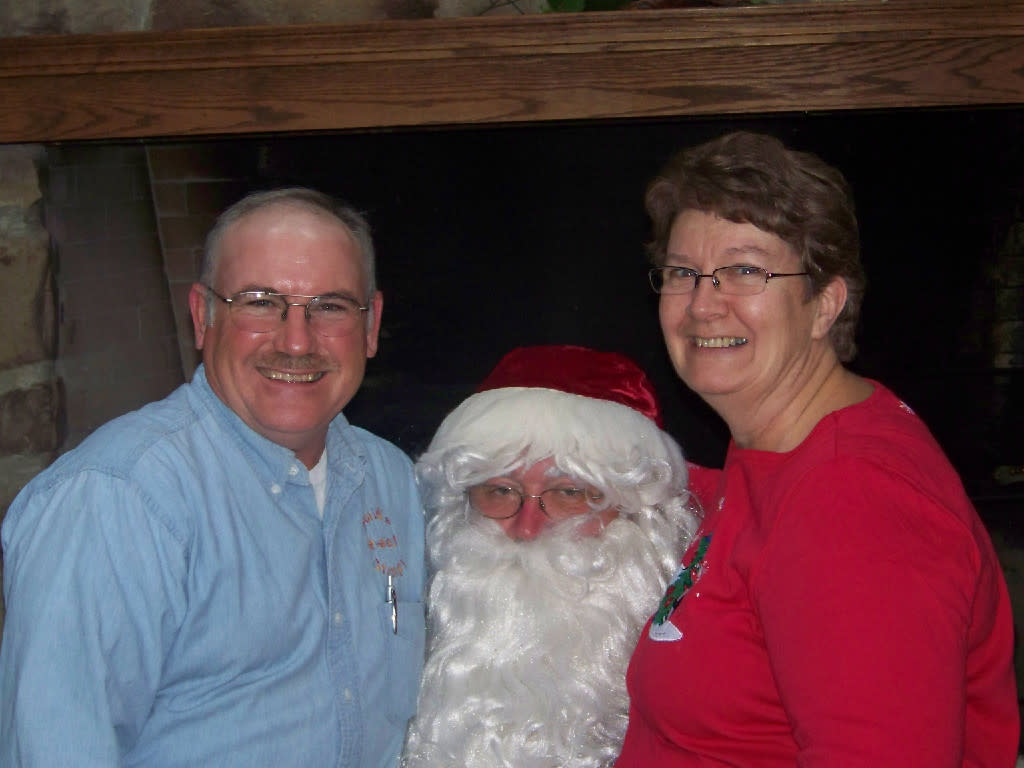 Carm and Ron Hoffman
Simon Simek once said, "Working hard for something we don't care about is called stress. Working hard for something we love is called passion." While one can be certain that Carm's job has plenty of stress, one can also be certain that she is driven by her passion for the region, her belief in the importance of the farming heritage, and her willingness to showcase these things to visitors from near and far. And for that, Schuyler County is very lucky.