Whether you are celebrating your Irish heritage, looking for luck, or just want to wear your favorite green outfit among friends, we have some fantastic events happening around the area that will have you feeling as lucky as a leprechaun.  
Join Finger Lakes Distilling and Stonecat Café for their Whiskey & Smoke collaborative dining experience. One meal, four courses, and delicious whiskey pairings. What more could you ask for? From Pure Pot Still Whiskey-Cured Salmon to Smoked Pork Belly Rillette, this dinner will make you feel like you've found gold at the end of a very tasty rainbow. Make you reservation now and find more information through this link.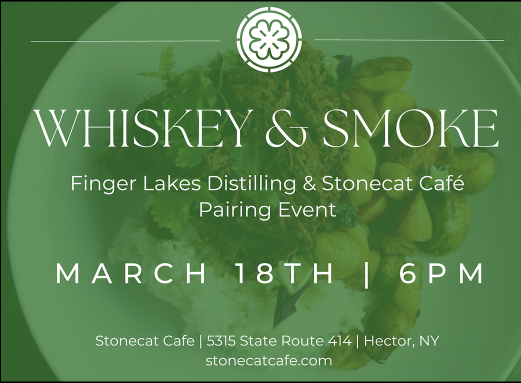 If you're on the hunt for a classic Irish meal, look no further than Bucket Bar and Grill in Odessa. This hometown bar specializes in the American classics, but on the day where everyone is a least a little bit Irish, they don't mess around with traditional cuisine! From 11:00 am to 7:00 pm, they will be dishing out corned beef and cabbage paired with potatoes and carrots. Enjoy this meal with a pint of local beer and you have the perfect Irish meal to celebrate the luckiest day of the year. And did I mention its only $15.00? What a steal! 
Are you looking for a place to bust out your best jig? Do you need a Celtic beat to get you up on your feet? Grist Iron is the place for you!  On Friday, March 17h, Grist Iron Brewing will kick-off their St. Patrick's Day Celebration with signature craft beers, festive food specials, and most importantly, Celtic Rock Music from Kilrush. Party like a leprechaun and celebrate with the awesome folks over at Grist Iron Brewing! You won't be disappointed.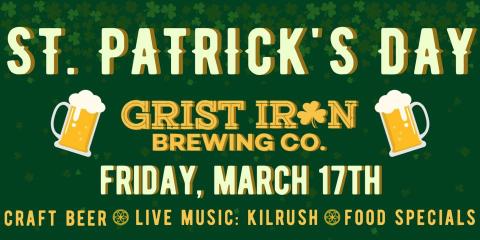 Need a place with food, drinks, and whimsical energy? Lucky Hare Brewing has big plans for you! The Cheers and Beers St. Patrick's Day Party will be March 17th, at the brewing company in Hector. Babe's Burgers will be serving delectable dishes all day, and Lucky Hare's selection of bombshell brews will be flowing! Enjoy live music from DaProf n' Starr, whose music is said to inspire "foot stompin' fun". Dress up in your finest festive attire, and get a free shot at the bar! If that all seems like too much, never fear! Lucky Hare is also hosting its annual Hangover Brunch on Sunday March 19th, providing you with comforting foods and cold drinks to help you recover from the holiday.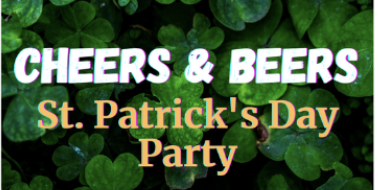 With Spring on the horizon, many businesses in Watkins Glen are preparing to reopen. To kick the season off with a bang, Seneca Cheese Company is hosting a Saint Patrick's Day Bash! On Friday March 17th Seneca Cheese Company will celebrate its grand re-opening with drinks, food, and music from GillMuir Girls! Stop in, say hello, and have some good ol' Irish fun