Fall is one of our favorite seasons here in Watkins Glen and Schuyler County. The air is cooler, the sun seems to shine brighter, the scent of ripening grapes wafts from the vineyards, family activities abound from apple and pumpkin picking to hiking your favorite trails. There is no shortage of things to do, but here are our "Top 5" to give you some ideas. Read all about it here then go out and find your favorite fall activity! There is something special around every turn...
Apple picking at Reisinger's Apple Country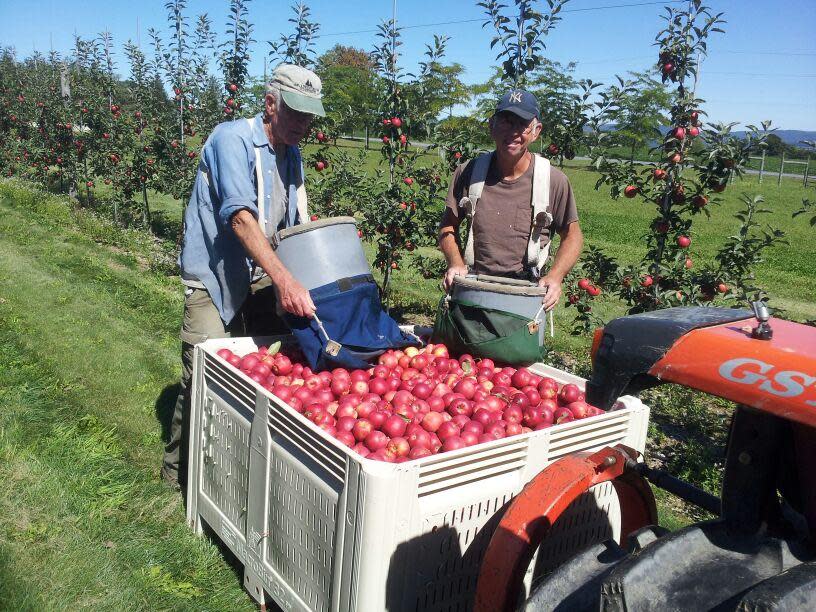 A family owned and operated u-pick farm with nearly 50 acres of orchards, fields, and meadows… and over 10,000 apple trees! Nearly 20 varieties are available for u-pick throughout the season including favorites such as Honey Crisp and Jona Macs, as well as the more rare Northern Spy variety and a slew of others.
The smell of fresh cider donuts wafting from the farm store is sure to pull you in where you'll find apple butters, jams, jellies, apple cider, maple syrup, popcorn, and more great products – all made on site. They are open 7 days a week 9am to 6pm from August through early November (these dates vary by season). For details, visit their website or give them a call at 607-535-7493.
Picking grapes at Fulkerson Winery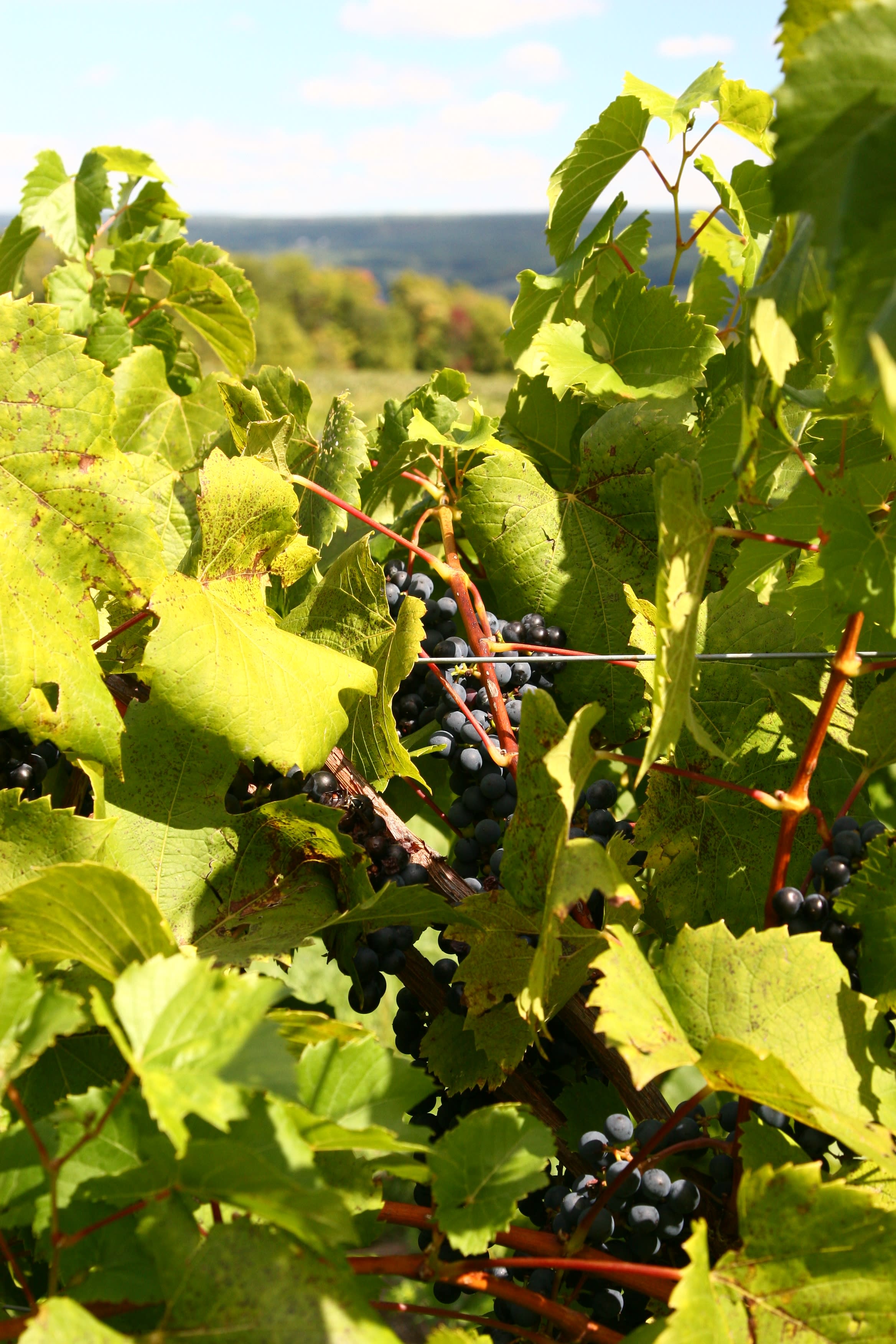 If fall can only mean one thing in the Finger Lakes, it would be grapes. The scent perfumes the air and it is irresistible to all who live, work, and play here. Picking grapes is something that many locals have done (either for work or fun) and something that visitors always want to do.
Fulkerson Winery on the west side of Seneca Lake offers just that opportunity… but far beyond just the standard Niagara and Concord grapes, they also have more unique varieties such as Himrod and others. Perhaps you'd like to take the next step and try your hand at wine making. You can actually purchase fresh grape juice, get all of your supplies, and (free) expert advice, right there. For details on grape juice and grape picking, visit their website or give them a call at 607-243-7883.
Sailboat ride aboard the Schooner True Love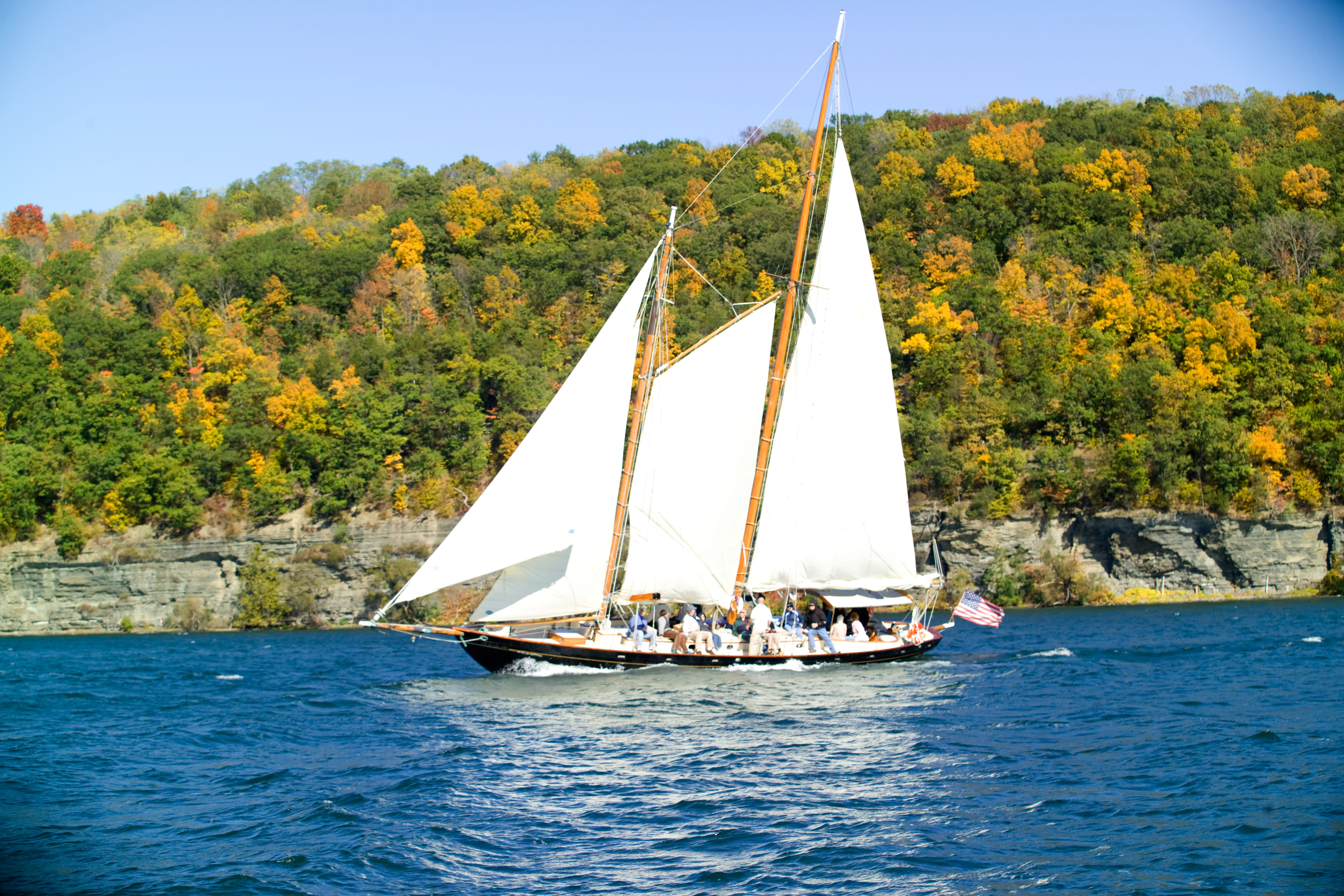 There is arguably no better view of the surrounding hillsides than from a seat aboard the Schooner True Love. Built in 1926, True Love firs gained fame in the 1940 romantic comedy The Philadelphia Story, then in 1956 in the musical-film High Society. After her time on the silver screen, True Love retired to St. Thomas until her restoration in 2003 and now graces the waters of Seneca Lake. True Love sails morning, midday, and sunset sails. Prices vary and sails are available Memorial Day through Columbus Weekend.
Attending the Falls Harvest Festival in Montour Falls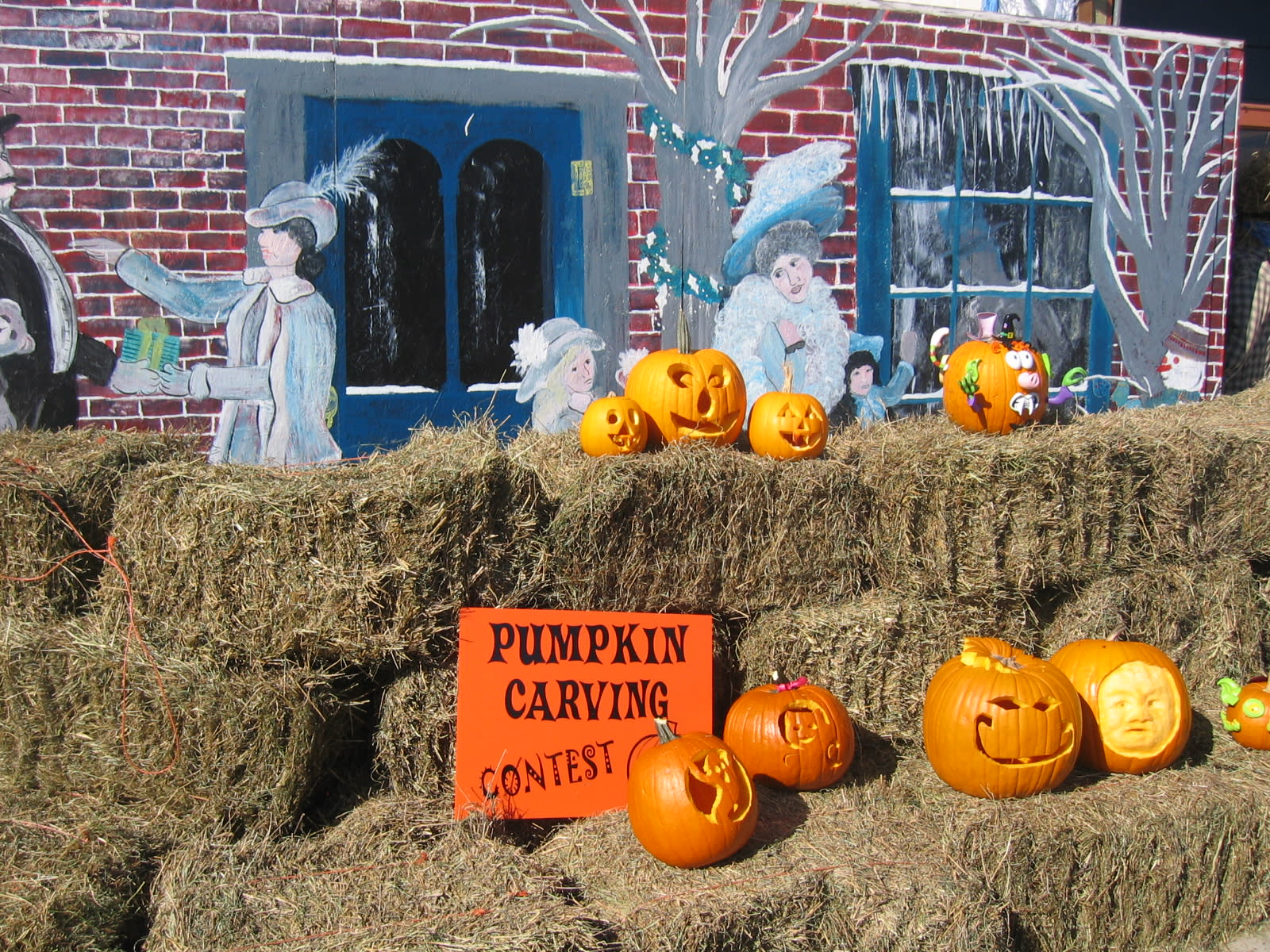 Check out this awesome (free!) community event in Montour Falls. Featuring entertainment, demonstrations, a scarecrow contest, an inflatable jumpy castle for children, a pumpkin carving contest, and more, all concluding with fireworks over Shequaga Falls at 7pm!
Take in the view from the Sugar Hill Fire Tower
This 9,000+ acre outdoor paradise offers endless opportunities to enjoy the outdoors. From hiking and backpacking to camping in lean-tos or bringing your own tent, there is no limit to your options! But, if there is one thing not to miss during you visit, it would be the 75-foot climb to the top of the fire tower (one of only a handful remaining in the state) to the top to enjoy a 15 mile vista in all directions!
For more information, visit our website: www.watkinsglenchamber.com or give us a call for expert assistance in planning your trip: 607-535-4300.