In today's internet savvy, tech-connected world, it seems even on vacation it is a real challenge to be in the moment and truly relax. We are always connected. Whether it's checking work emails from your phone or being caught up in social media, we're here to help you UNPLUG and truly ENJOY your next vacation to the Finger Lakes. So, here is our list of the Top 5 Places to Unplug.
4625 Satterly Hill Road, Burdett, NY
(315) 270-2084
www.senecasol.com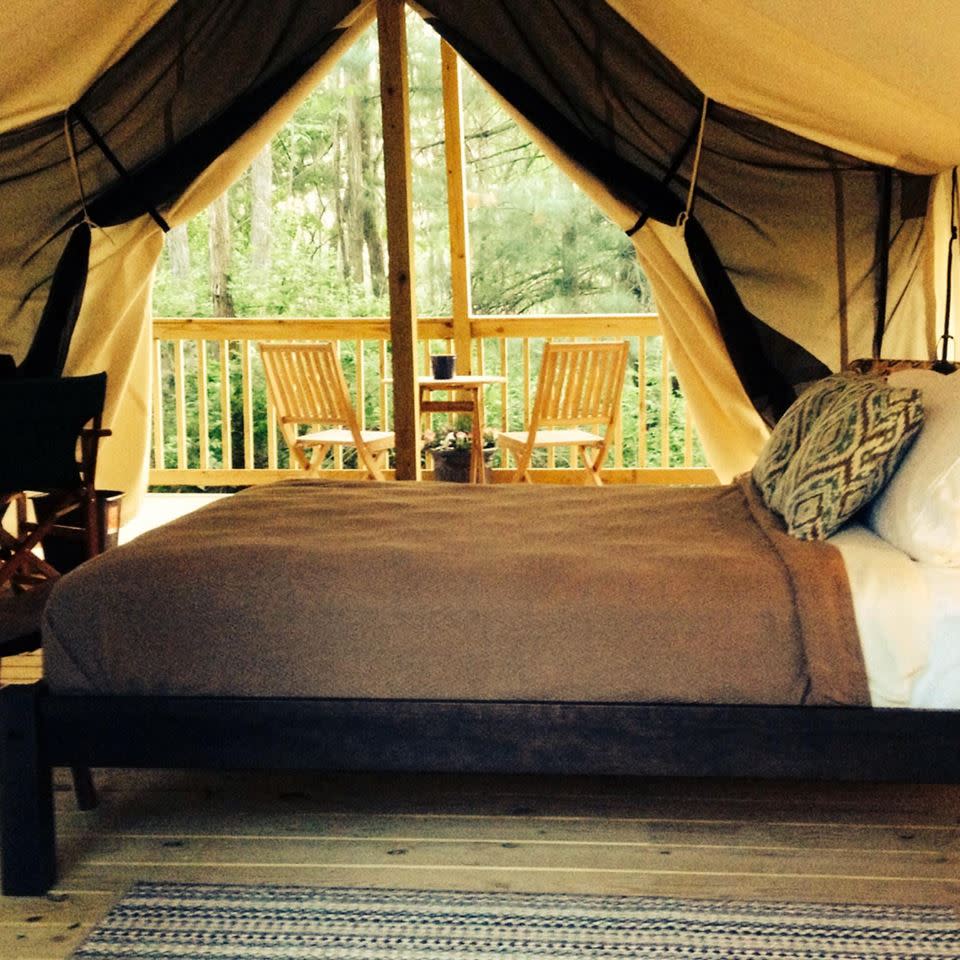 Glamping at Seneca Sol
Seneca Sol is a "glamping" resort on the east side of Seneca Lake, just a few minutes drive from downtown Watkins Glen. If you're wondering what "glamping" is, you can think of it as a combination of the worlds glamour and camping, hence - glamping! This property is the perfect place to get away from it all. It features spacious, furnished safari tents with private balconies in a secluded forest setting. There is an indoor commons area and a modern bath house, so don't worry, even though this is part camping, you won't really be roughing it.
Click here
for more information
---
5761 Rabbit Run Road, Hector, NY
(607) 210-2655
www.singleislandshores.com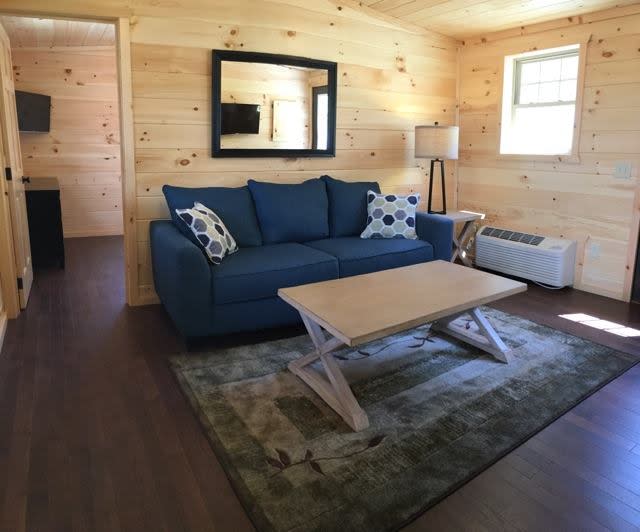 Luxury cottages await at Single Island Shores.
Single Island Shores is a unique lodging experience on Seneca Lake, featuring newly constructed luxury cottages situated in the heart of the region's most popular wineries, breweries, and attractions. This brand new property features beautifully appointed cottages, complete with full kitchens and the best part? Each and every cottage has a view of the lake! When you check in, you'll want to toss that cell phone aside and soak in every moment.
Click here
for more information.
---
3100 Aikens Road, Watkins Glen, NY 14891
(607) 583-2225
www.farmsanctuary.org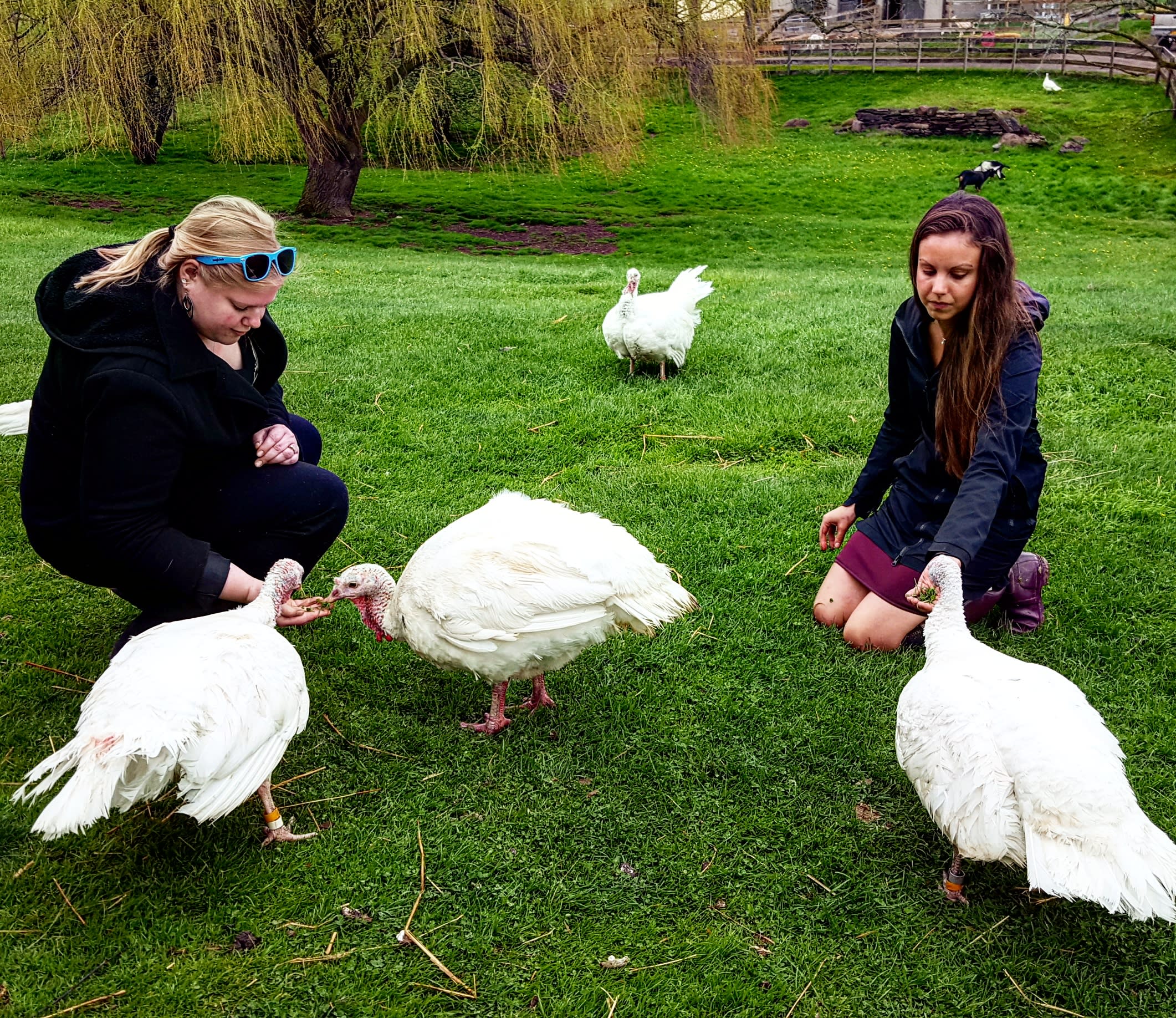 The rolling green pastures of Farm Sanctuary's secluded 175-acreshelter are home to more than 500 rescued farm animals. Spend the day and take an hour-long guided tour, browse their unique gift shop, learn more about farm animals in the Education Center, or enjoy a snack on the scenic deck. They are located next door to Sugar Hill State Forest, just west of Watkins Glen. You can even stay on the property!
Click here
for more information.
---
Finger Lakes National Forest
5218 State Route 414, Hector, NY 14841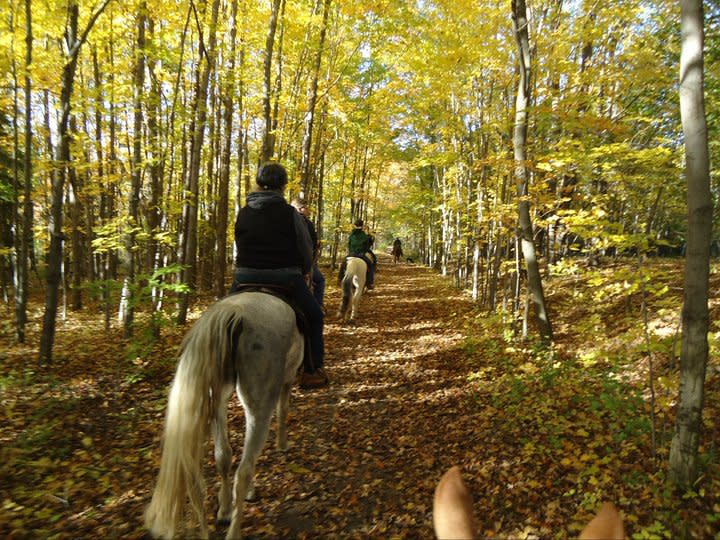 The Finger Lakes National Forest encompasses over 16,000 acres between Seneca and Cayuga Lakes. It is the only national forest in New York State and one of only three in the northeast. With over 30 miles of interconnecting trails that traverse gorges, ravines, pastures, and woodlands, it will amaze you with its scenic beauty. The National Forest is open to the public for camping, hiking, trail running, backpacking, biking, camping, horseback riding, hunting, snowmobiling, snowshoeing, and cross country skiing.
Click here
for more information.
---
3361 Tower Hill Road, Watkins Glen, NY 14891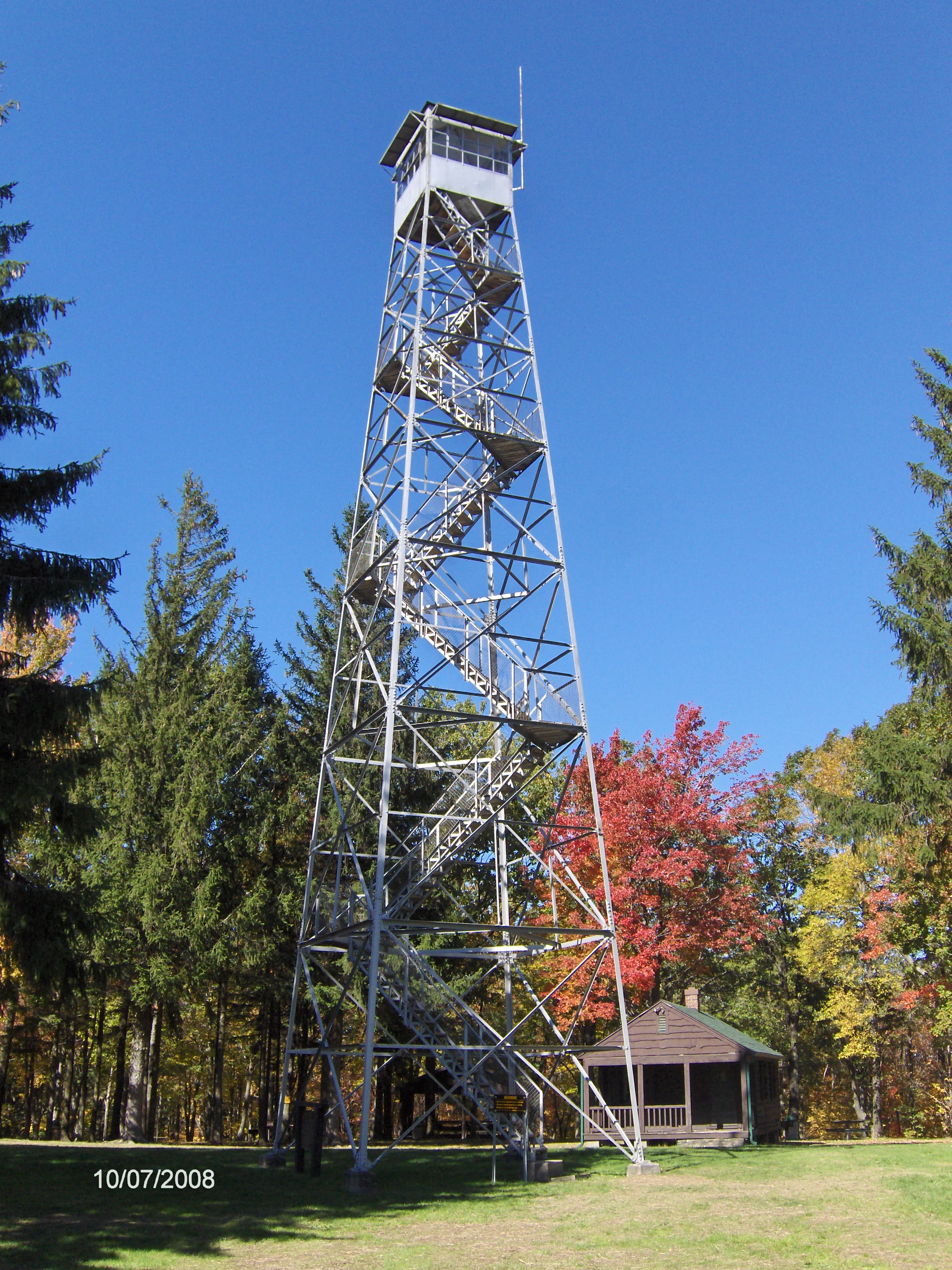 Climb the fire tower at Sugar Hill State Forest.
Sugar Hill State Forest is located west of Watkins Glen and covers approximately 9,085 acres. It is home to the Six Nations Trail System, approximately 35 miles long. It is open for hiking and horse use in the summer months. Roads winding throughout provide great mountain biking opportunities. Sugar Hill is also home to one of the last fire towers in New York State that is readily accessible to the public. The observation deck is closed, but the stairs up to the top landing are open for climbing at your own risk. At the end of your 68-foot climb you will be richly rewarded, with a 15-mile vista in all directions. On a clear day the view is truly spectacular.
Click here
for more information.
---
BONUS!
Because we would be remiss if we didn't mention...
Watkins Glen State Park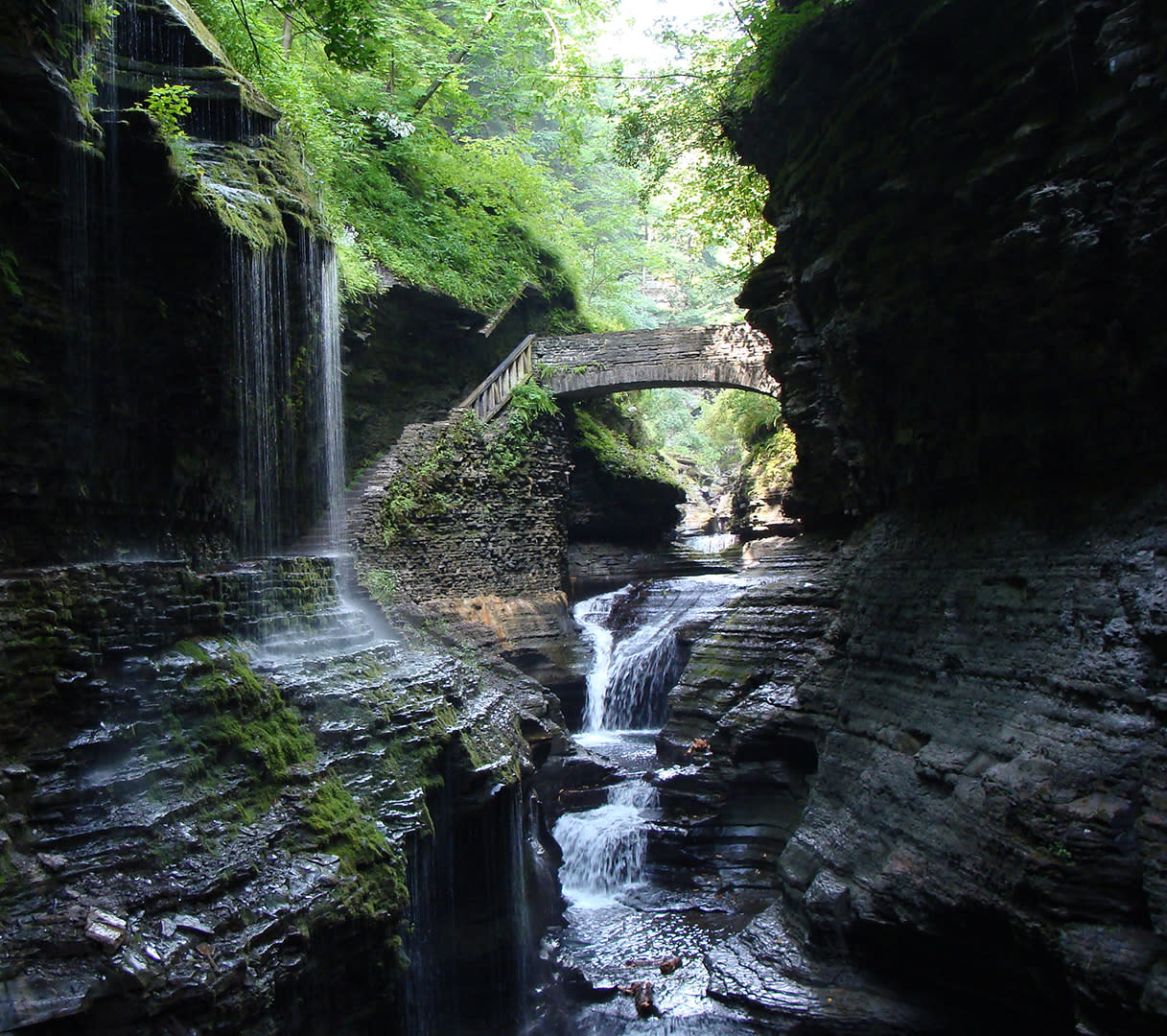 Watkins Glen State Park - step out of reality and into a Tolkien novel. Incredible!
1009 North Franklin Street, Watkins Glen, NY 14891
(607) 535-4511
Watkins Glen State Park is a stop you cannot miss! Voted the #3 State Park in the Country by USA Today readers in 2015, this incredible park has delighted visitors for generations. It is the most famous of the Finger Lakes State Parks, with a reputation for leaving visitors spellbound. Within two miles, the glen's stream descends 400 feet past 200-foot cliffs, generating 19 waterfalls along its course. The gorge path winds over and under waterfalls and through the spray of Cavern Cascade. Rim trails overlook the gorge. Campers and day-visitors can enjoy the Olympic-size pool, scheduled summer tours through the gorge, tent and trailer campsites, picnic facilities and excellent fishing in nearby Seneca Lake or Catherine Creek, which is renowned for its annual spring run of rainbow trout.
Click here
to visit the park website!