With the growing capability of cell phone cameras combined with social media, it seems everyone has taken to chronicling their experiences with photography. These images are shared on Facebook, Twitter, Instagram, and Pinterest. It's no secret that here in the Finger Lakes (and specifically, Schuyler County) we have no shortage of incredible scenery and sites to capture photographic gold. Here, we share our Top 7 Places to Take A Stunning Photo in Schuyler County.
How many of these sites have you visited? Feel free to share your images from Schuyler County and the Watkins Glen area in the comments!
7. Sugar Hill State Forest
3361 Tower Hill Road, Watkins Glen, NY 14891
Sugar Hill State Forest is located west of Watkins Glen and covers approximately 9,085 acres.  It is open for hiking, cross country skiing, horse use in the summer months, and snowmobile use when there is sufficient snow cover. Sugar Hill is also home to one of the last fire towers in New York State that is readily accessible to the public. The observation deck is closed, but the stairs up to the top landing are open for climbing at your own risk. At the end of your 68-foot climb you will be richly rewarded, with a 15-mile vista in all directions. On a clear day the view is truly spectacular. There are also waterfalls near trails throughout the forest.
6. Finger Lakes National Forest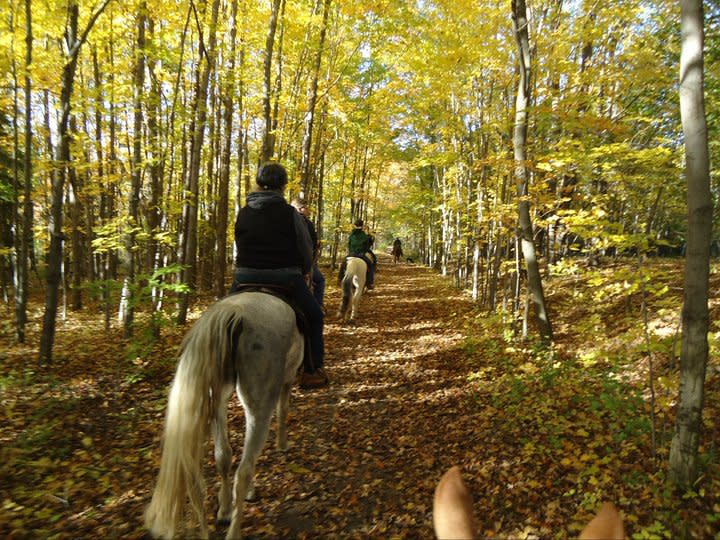 Hector Ranger Station: 5218 State Route 414, Hector, NY 14841
The Finger Lakes National Forest encompasses over 16,000 acres between Seneca and Cayuga Lakes. It is the only national forest in New York State and one of only three in the northeast. With over 30 miles of interconnecting trails that traverse gorges, ravines, pastures, and woodlands, it will amaze you with its scenic beauty. The National Forest is open to the public for camping, hiking, trail running, backpacking, biking, camping, horseback riding, hunting, snowmobiling, snowshoeing, and cross country skiing.
5. On Seneca Lake aboard one of our fantastic cruises or sails
There is nothing like the wide open waters of Seneca Lake to put things in perspective for you. On sunny days the water is a brilliant sapphire. On cloudy days the water often becomes so placid you could mistake it for glass. Either way, it's an amazing photo op that you don't want to miss!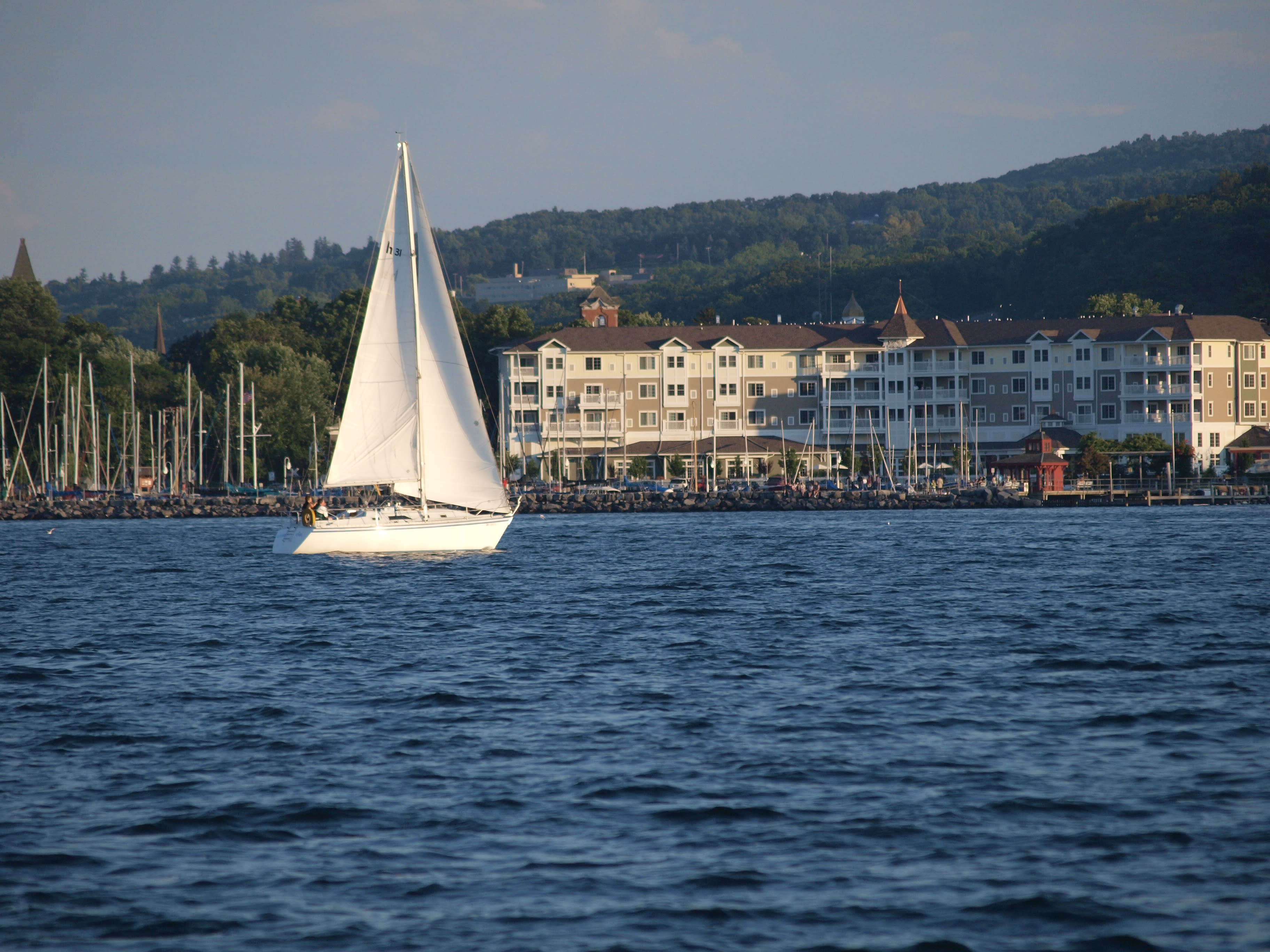 True Love by Schooner Excursions
Enjoy a lovely sail courtesy of Schooner Excursions through the crystal waters of Seneca Lake. Your experience takes place aboard a 1926 John Alden Malabar VII Schooner. Schooner True Love has sailed the Caribbean waters of St.Thomas since the 1950s and was featured in the 1956 movie "High Society" with Grace Kelly, Bing Crosby, Louis Armstrong, and Frank Sinatra.
Captain Bill's
A visit to Seneca Lake is not complete without stopping at Captain Bill's. The Seneca Legacy allows you take in views over a delicious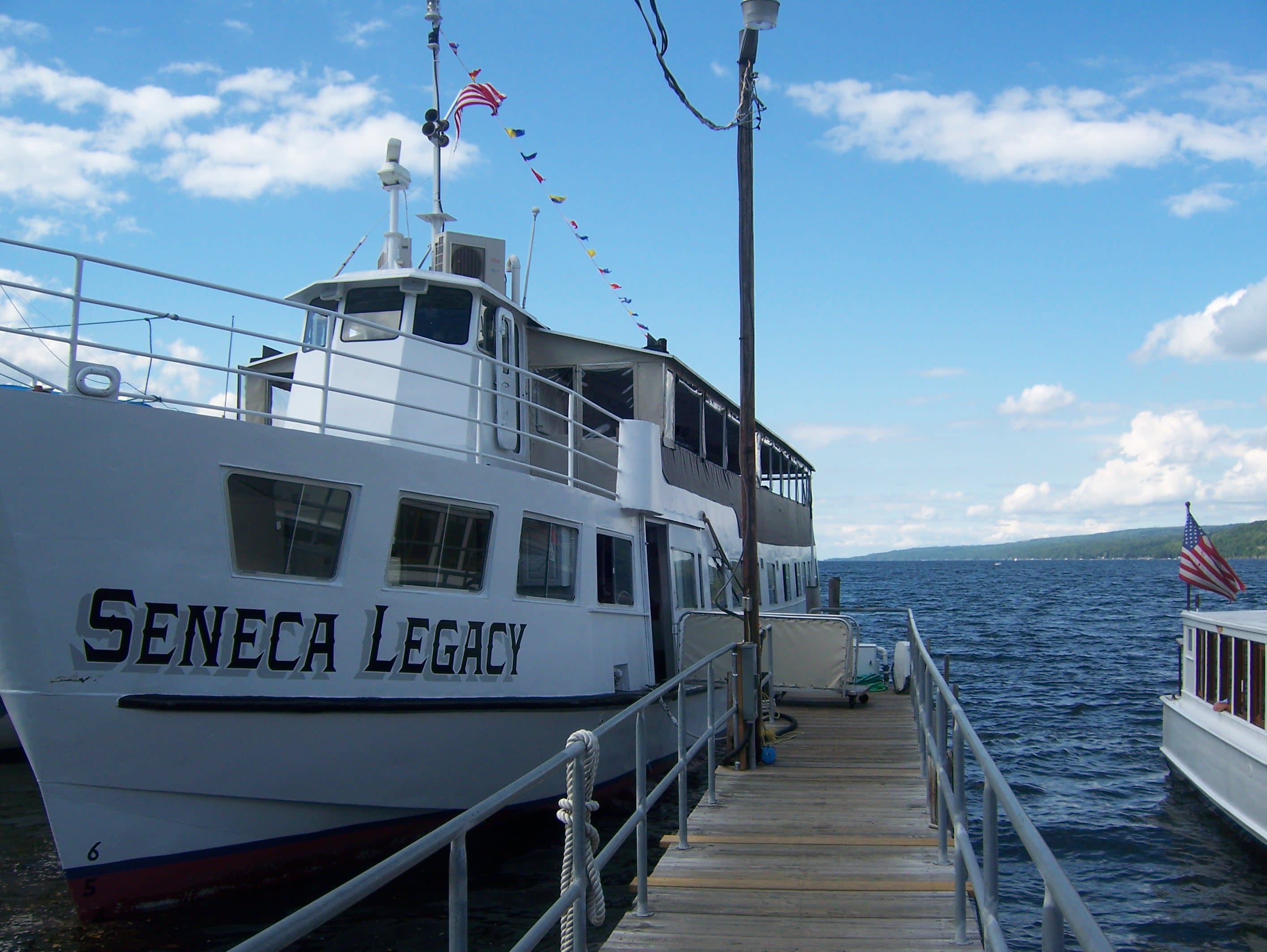 meal. Whether enjoying a lunch among friends, or a romantic dinner, your time on the Seneca Legacy will be memorable. The Stroller IV, Captain Bill's 50-foot mahogany vessel offers informative sightseeing excursions. This hour-long tour of Seneca Lake provides a brief look into the history of the lake and the surrounding areas – an educational and relaxing way to take in the scenery.
4. The Pier House at Seneca Harbor Park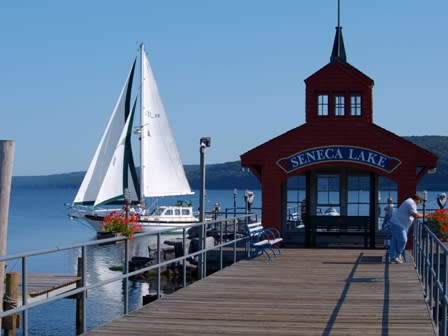 If you prefer to keep your feet on dry land, you can still capture incredible images of the iconic Pier House at Seneca Harbor Park. This is a major landmark for everyone who knows Watkins Glen. Don't let the cold keep you away, either. Winter photos with sparkling ice and snow can be stunningly beautiful.
3. Eagle Cliff Falls at Havana Glen Park
This waterfall is 41 feet high with a 16 foot wide plunge in a beautiful amphitheater of rock. There are also numerous small cascades which you will encounter along the way, including a staircase-like waterfall that parallels the trail. The Glen Trail is very short and only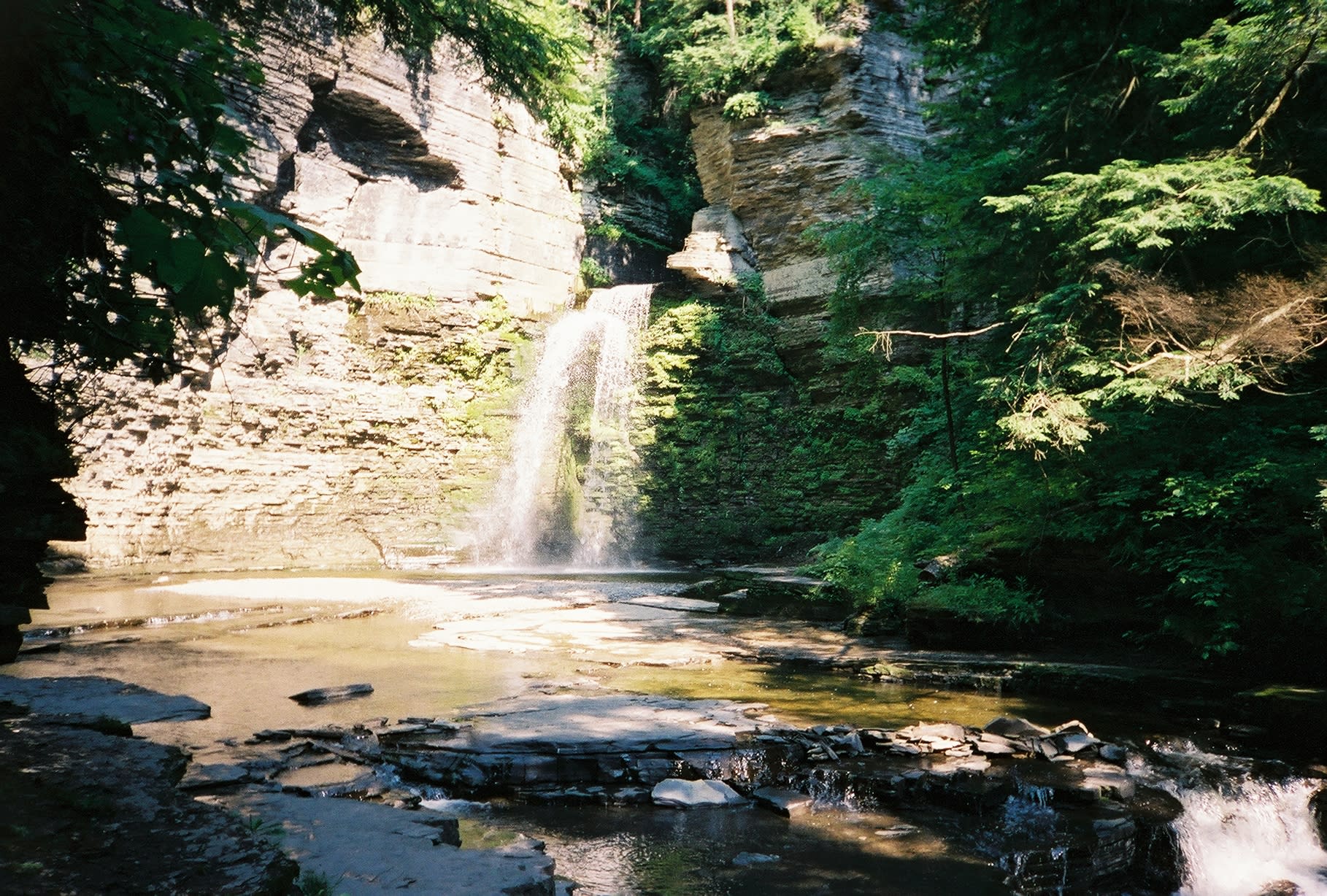 climbs 5 modest flights of stairs. It starts from the parking area, proceeds up the left side of the creek, past numerous small falls and ends at the entrance to the Eagle Cliff amphitheater. Once there, you can creek walk closer to the falls. Once there, feel free to walk behind the falls and in the shallow pool below it. Because you access the waterfall relatively safely, you can get some awesome images of your family and friends under and around it. Pretty cool! Click here for more info.
2. A sunset from the east side of Seneca Lake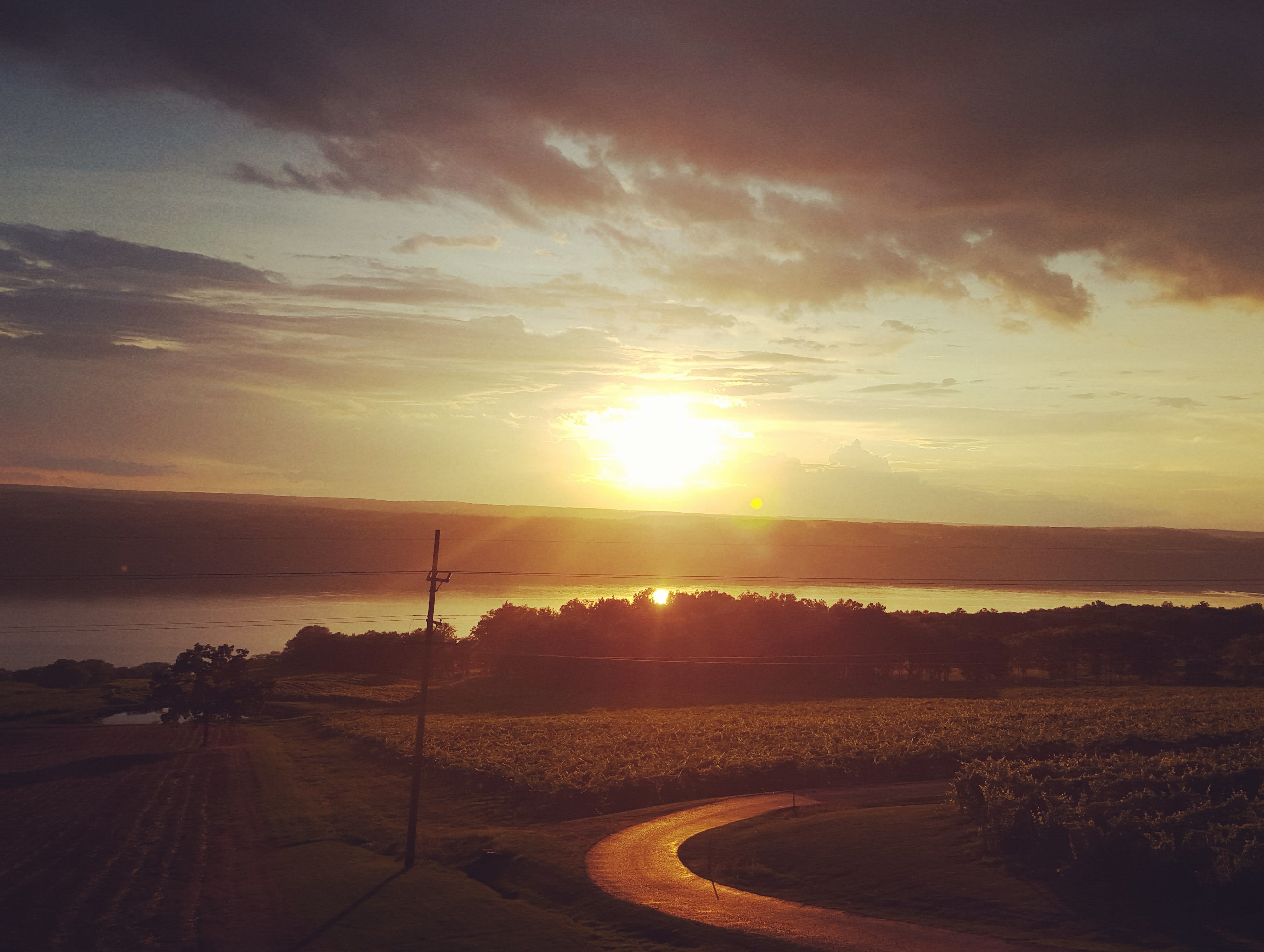 East siders often boast that they have the best view in the region because of the amazing sunsets... and it's hard to argue with them! As the sun glides to the horizon, pull up a chair at one of the wineries or breweries and pull out your camera. A couple of options include Grist Iron Brewing/The Inn at Grist Iron and Atwater Estate Vineyards.
1.Watkins Glen State Park
We're sure you're not surprised to see this stunning gem at #1. Voted the #3 State Park in the Country by USA Today readers in 2015, this incredible park has delighted visitors for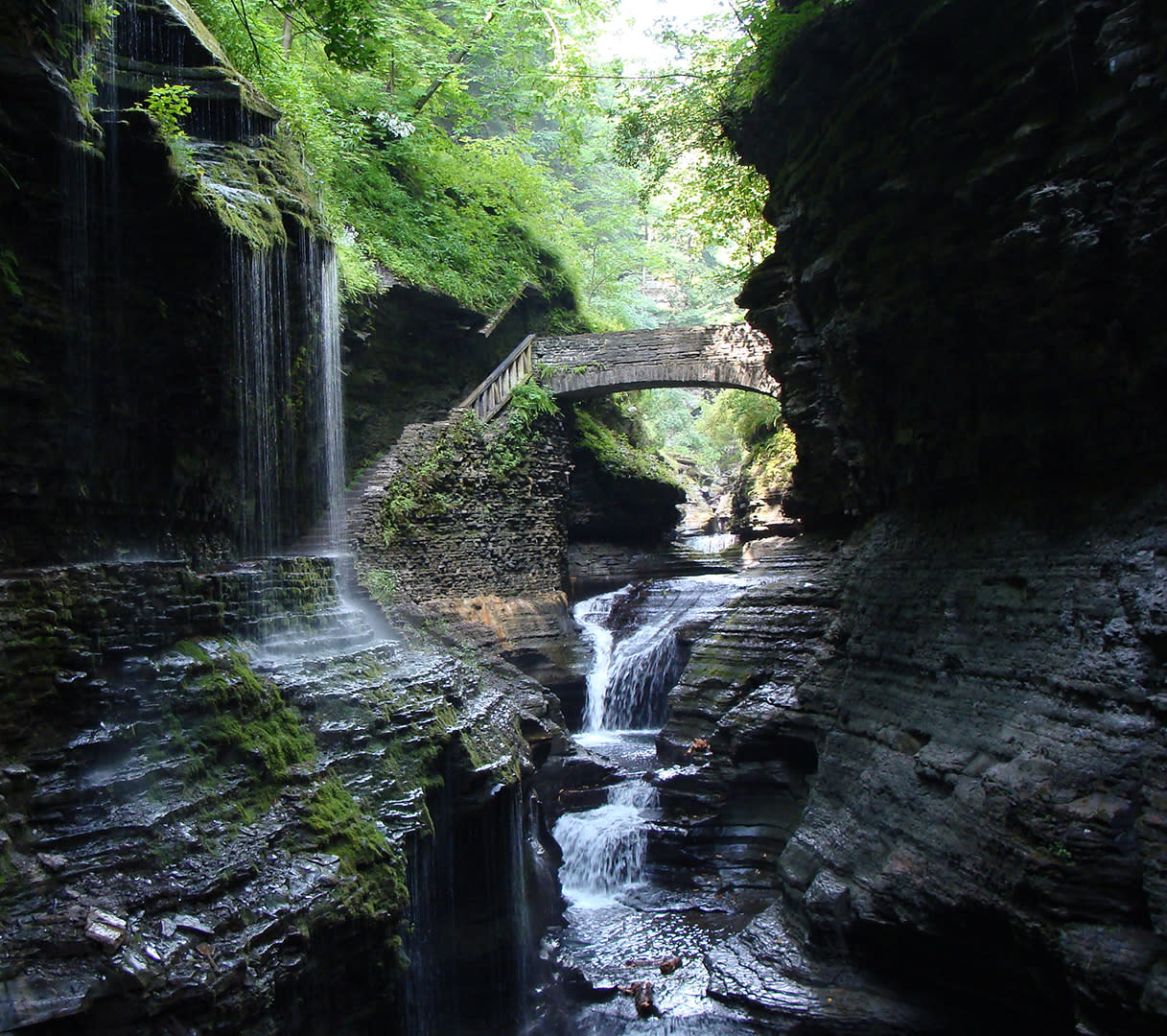 generations. Watkins Glen State Park is the most famous of the Finger Lakes State Parks, with a reputation for leaving visitors spellbound. Within two miles, the glen's stream descends 400 feet past 200-foot cliffs, generating 19 waterfalls along its course. The gorge path winds over and under waterfalls and through the spray of Cavern Cascade. Some of the most photographed spots include Rainbow Falls, Cavern Cascade, and Triple Cascade.
Do you want more information on all there is to see and do in Watkins Glen and Schuyler County? Click here to visit our website or give us a call for expert advice and assistance: 607-535-4300. Toll free: 800-607-4552.