One of the most iconic destinations in Schuyler County and in fact, in New York State, is Watkins Glen State Park. As part of Governor Andrew Cuomo's Parks 2020 initiative, the park recently underwent a $6.5 million renovation, with the majority of work taking place at the main entrance, and on June 18, we officially cut the ribbon, marking this incredible milestone that finally has this park entrance looking like it fits one of the top state parks in the country.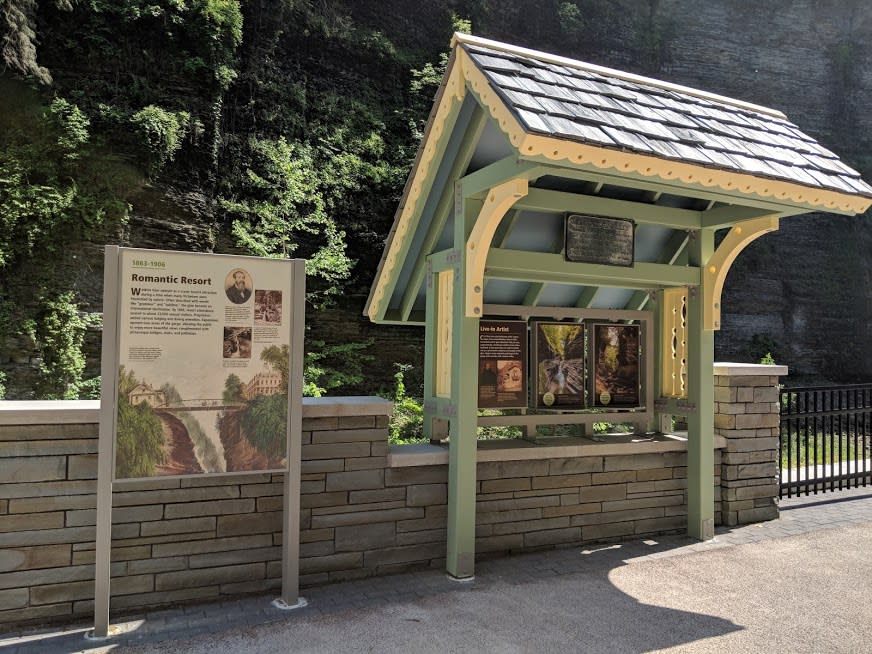 As we say, Watkins Glen is where Mother Nature meets Main Street. Most noticeably, this project relocated the parking area that used to run along Glen Creek, to improve vehicular traffic flow on village streets and pedestrian traffic flow in the park. That old asphalt parking lot has been transformed into a serene, naturally landscaped park setting, with benches and shade structures, as well as various interpretive panels to help educate visitors on the human, geologic, and ecologic history of the park.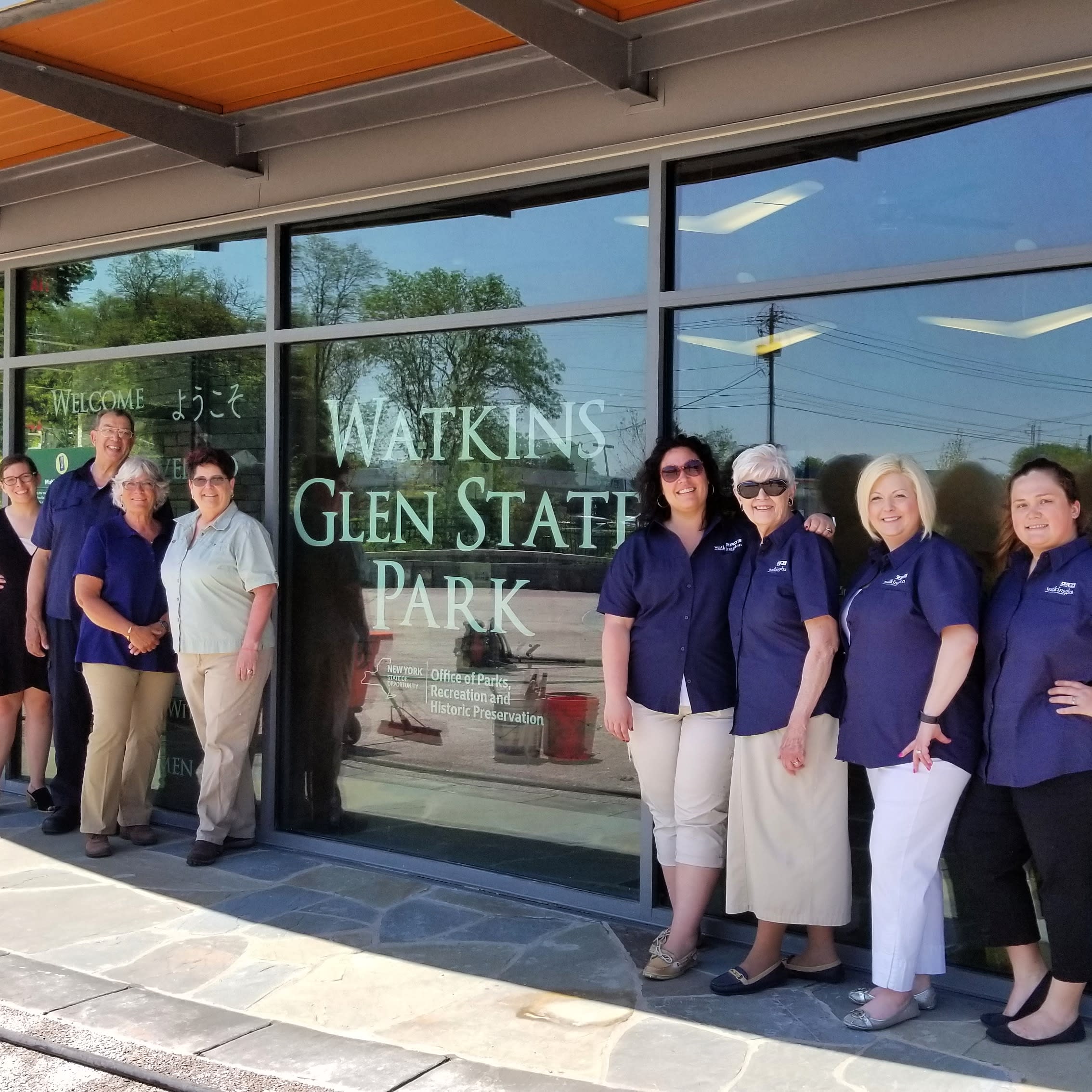 Other highlights include a new Visitor Welcome Center (which we're helping to staff!); a small outdoor amphitheater and improved educational displays, including a touchable model of the gorge; a new viewing area just before the Sentry Bridge and entrance to the Gorge Trail, where people who are unable to hike the gorge will be able to enjoy a dramatic waterfall; renovation and expansion of the concession building with expanded Taste of NY offerings including local wines and craft beverages and locally sourced ingredients in the new café area; and renovations of the public restrooms.
But these renovations at Watkins Glen State Park are just the beginning. There are lots of other new additions and updates in our area and we're happy to pass them on. Hopefully, they'll inspire you to visit to see it all for yourself!
Bicycle Rentals in Watkins Glen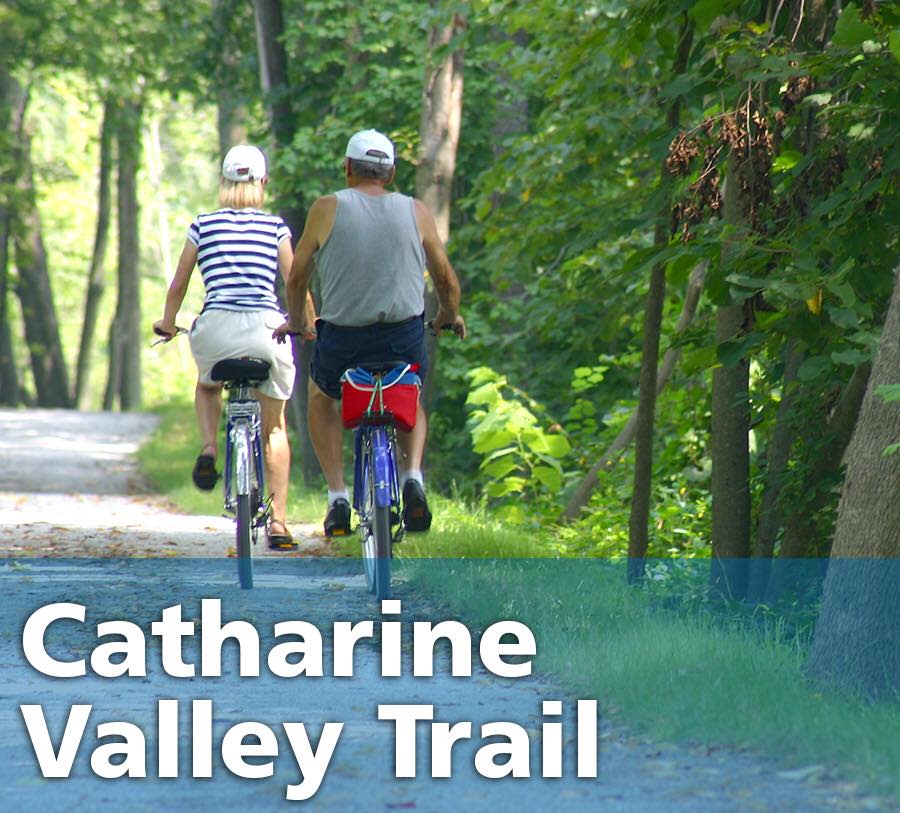 One of the long-standing questions we hear from visitors is, "Where can we rent bikes?" and great news, we finally have a positive answer!  Mike's Bikes offers bicycle rental available in Watkins Glen, Montour Falls, and Burdett. Providing visitors with rental bicycles on an hourly, half day, or whole day basis, they'll even deliver bikes to your location. Each rental includes helmet, lock, basket and maps to get you to everything you don't want to miss. Plus, a complimentary food or drink coupon from a local recommended business with each rental. Learn more and be sure to enjoy a nice ride around town next time you visit!
New Tasting Room and Retail Shop at Sunset View Creamery
Sunset View Creamery in Odessa is one of the longest-standing creameries in the area.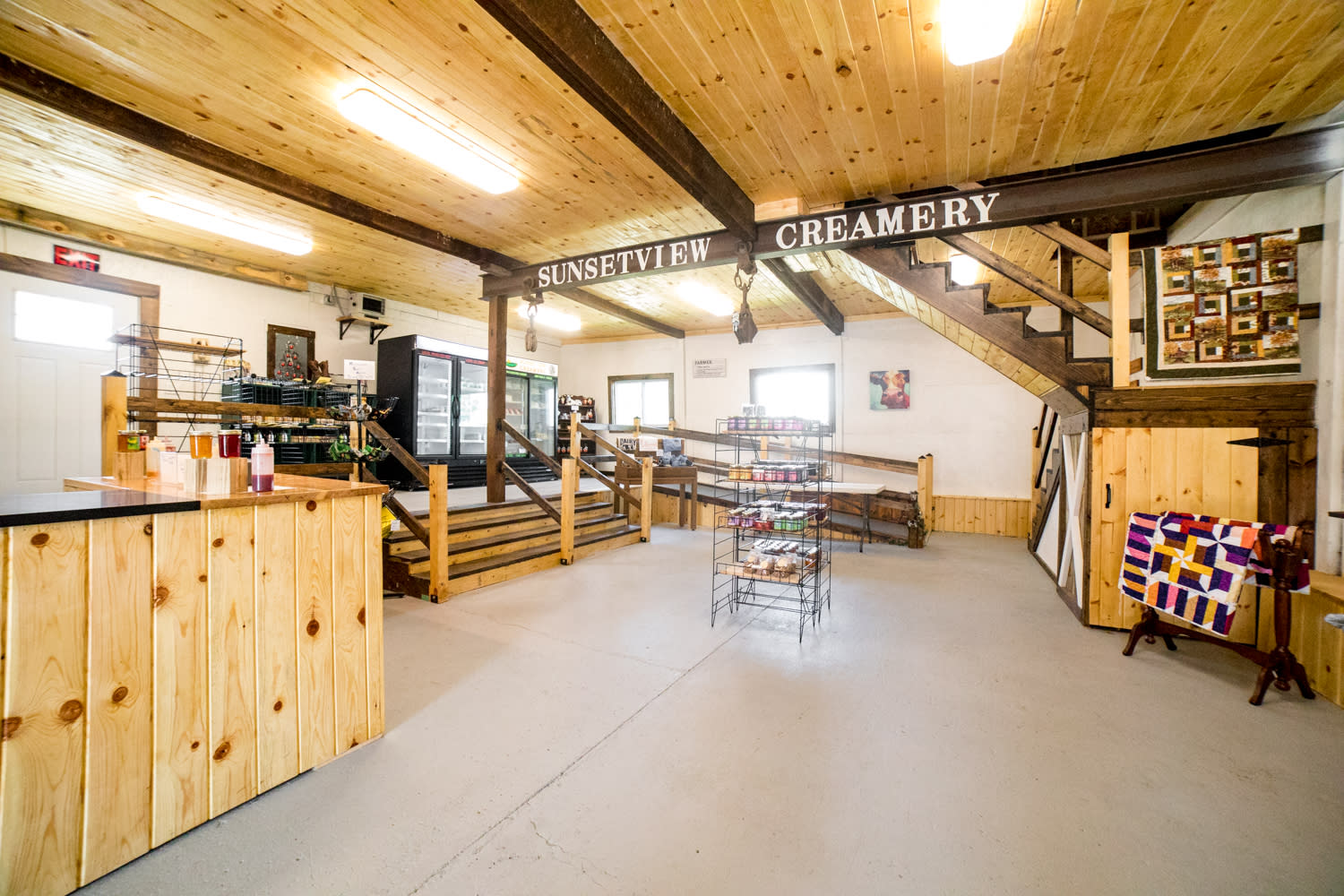 For years they operated out of a very humble retail shop, but they spent this past winter and spring hard at work and recently unveiled a beautiful new tasting facility and retail shop just in time for summer! Their artisan cheeses are made using only the freshest milk, right from their own dairy and their cows and calves are on stand-by ready to be pet on your self-guided tour. Beyond cheese, they also have their shelves stocked with dozens of local products (including their very own, customized (and absolutely delicious!) flavors of ice cream from The Great Escape and Everything Ice Cream) and unique "Made in NY" items. Oh, and don't forget about the Finger Lakes Cheese Festival on Saturday, July 28 from 10am-5pm, hosted right at Sunset View Creamery!
New Bakery and Breakfast/Lunch spot in Montour Falls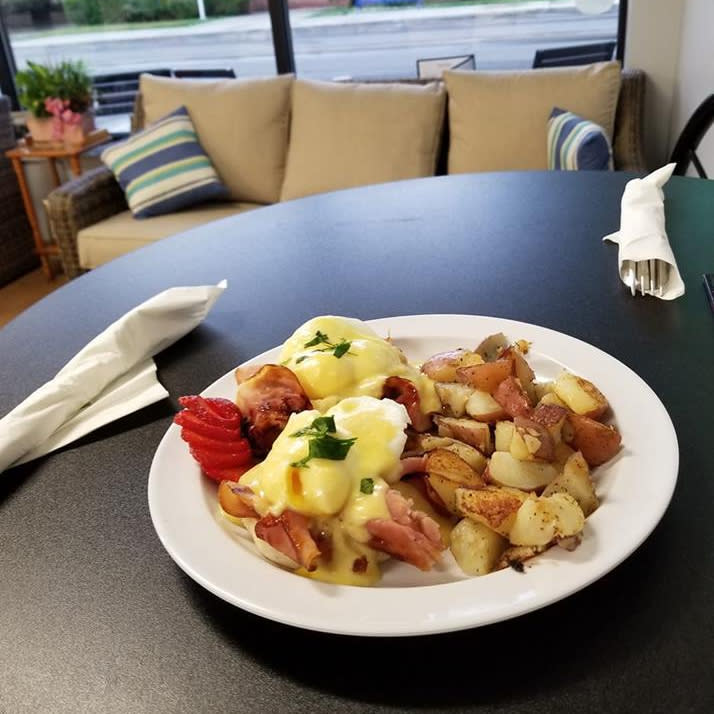 Paradiso's Village Bakery, located at 320 West Main Street in Montour Falls is a fantastic local spot, with breakfast and lunch served in-house or you can call ahead and have it ready for pick-up! Bakery offerings include breads muffins, cookies, pies, and cakes. If you're looking for the perfect place to have breakfast or lunch while exploring the Catharine Valley Trail, Shequaga Falls, or Havana Glen Park, be sure to stop by and check out their delicious options!
Red Cat Dark - there's a new "Cat" on the scene!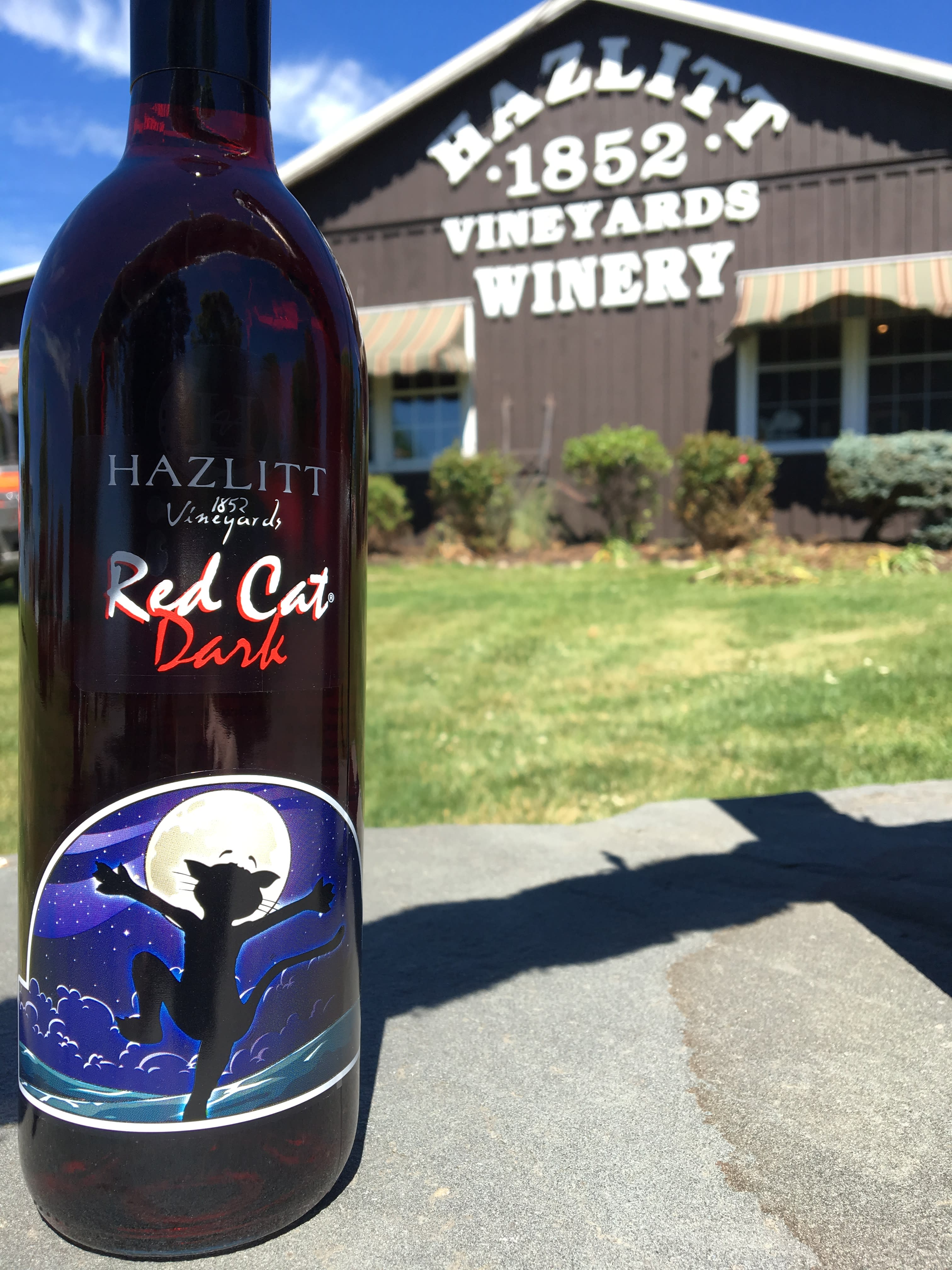 As night falls the Red Cat revels in the dark. You may find him dancing in the moonlight enjoying a glass of delicious Red Cat Dark. A seductive Concord wine, Red Cat Dark is both sweet and refreshing with flavors of blackberry and cherry pie. With the quality and drinkability you've come to expect from the legendary Red Cat Original, Red Cat Dark makes any night extraordinary. Be sure to stop by any of Hazlitt's tasting rooms (in Hector or Naples) to taste this one-of-a-kind wine! Or sample it next time you're visiting The Oasis during their live music series on Friday evenings and Sunday afternoons.
Phew! What a list! There is always something new and different to see, experience, or explore here in Watkins Glen and Schuyler County - these suggestions are just scratching the surface! The key takeaway? Whether you live here or just love to visit, don't ever think you've "seen it all". We hope you take the time this summer to enjoy these new opportunities - and many more. There is something special at every turn!