Spark! Leadership Summit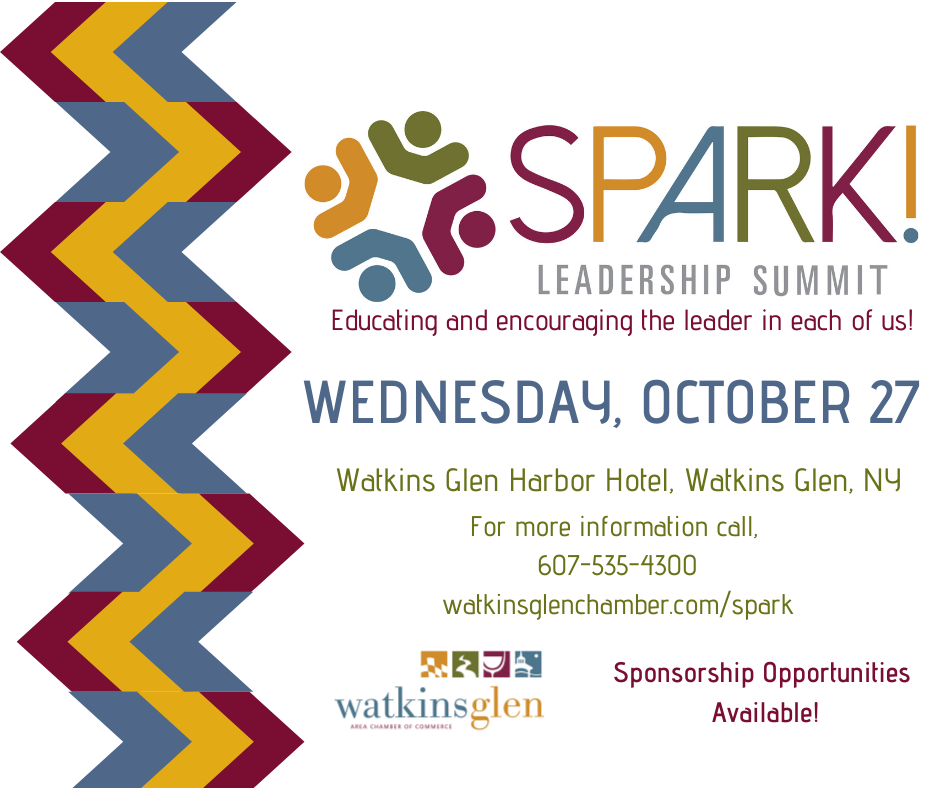 Details about the 2021 SPARK! Leadership Summit will be uploaded in June. 2020 SPARK! details, however, are still posted below to give future attendees, speakers, and sponsors a more nuanced appreciation for the kind of content, and high quality of speakers, that are traditionally associated with SPARK!
The 2020 SPARK! Leadership Summit will be held on March 3, 2020, at the Watkins Glen Harbor Hotel (16 N. Franklin Street, Watkins Glen). This summit offers a fresh take on leadership and management development to bright, dynamic professionals from all industries across New York State and beyond. It features a national keynote speaker, eight break-out sessions, a final general session, and the opportunity to network with up to 100 attendees. A few of the seminar topics include Value of the Hub, Improve Communications Via Story Telling, and Just Decide!!! The slate of programming seeks to engage, encourage, and educate rising leaders, veteran leaders, and the leader in each of us! Registration opens on January 6, 2020. The cost is $225 per attendee. Stay tuned and check back for updated information regarding speakers and additional details! For additional information, or to register, please reach out to Liz Salamendra, Events Manager at (607) 535-4300 or liz@watkinsglenchamber.com. 
REGISTRATION
Stay tuned for 2021 registration details.  
CONFERENCE SCHEDULE
The SPARK! Leadership Summit Conference Schedule will be posted in summer 2021.