Winter Gala
Saturday, January 18, 2020
thank you for joining us for a whimsical night in the woodlands...
Details about the 2021 Winter Gala are scheduled to be posted here in December 2020. 2020 Gala details, however, are still posted to give future attendees, supporters, and sponsors a more nuanced appreciation for just what a fantastic time this beloved, popular event is every year!
Presented by Visions Federal Credit Union and hosted by the Watkins Glen Harbor Hotel, the 2020 Winter Gala was a rousing success! While there are far too many organizations, businesses, and individuals to thank everybody as much as they deserve, the following attempts to at least thank some of them. These are in no particular order.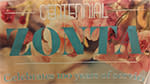 Thank you to Zonta International and the volunteers from that organization that managed coat check the entire evening. 
Thank you to DJ A'Don Allen, who handled all audio duties throughout the evening, and spun just the right mix of tunes, keeping the dance floor packed.
Thank you top Bobby K. Entertainment for running the always popular blackjack table, Jon Haeffner for his hilarious caricature portraits, Pleasant Valley Wine Company for their donation of cases of sparkling Wine, and Auctioneer Curt Connelly.
Thank you to the excellent staff at the Watkins Glen Harbor Hotel who were absolutely central to the event's success. They prepared delicious food, served up excellent beverages, assisted attendees whenever they needed help, kept the entrance damp with melted snow dry and safe, were unfailingly polite, and greatly contributed to the overall sense of joy that permeated the evening. 
Thank you to the following volunteers that helped in a variety of ways during the weeks and days leading up the event, as well as busy evening itself: Dianna Salamendra, Michel Ray, Jerine Faber, and Debbie Bartlett.
Thank you to Liz Salamendra, Events Manager at the Watkins Glen Area Chamber of Commerce, for her robust work ethic, creativity, unfailing enthusiasm and determination, and for making the first Chamber Gala she produced such a resounding success! And thanks also to Chamber Board Chairperson, Amanda Socaris-Smith, for helping lead the awards and recognition ceremony. 
We are thankful for the many attendees that braved a frigid night, and some greasy roads, to attend this annual event. And we also thank Schuyler County Administrator Tim O'Hearn, Congressman Reed's District Director Alison Hunt, and State Senator Tom O'Mara for not only joining us for this event, but also for helping present awards to the following:
Community Spirit Award – awarded to a member of the Chamber (a business or an individual) that has demonstrated leadership and excellence in philanthropy. The Community Spirit Award winner also encourages civic initiatives, facilitates humanitarianism, and positively impacts their community. The Community Spirit Award was given to John King, Village of Montour Falls Mayor.
Leader in Business – awarded to a member of the Watkins Glen Area Chamber of Commerce that has made a dynamic contribution to the Schuyler County business community within the last decade, expanded the business mix in Schuyler County, and continues to foster economic opportunity, while assuming considerable risk and being a highly respected entrepreneur. The Leader in Business Award was given to Chicone Builders and Chicone Cabinetmakers.
Lifetime Achievement Award – awarded to a member who has taken business risks to create jobs or trade over a period of time and demonstrated staying power as an established business owner in Schuyler County. The Lifetime Achievement Award was given to Edward (Ted) Marks current owner of Atwater Estate Vineyards, among many other businesses over the past few decades. Mr. Marks' daughter, Katie Marks, accepted the award on her father's behalf.
The Max Neal Award – must have demonstrated consistent dedication, selflessness, faith, determination, and solid support in the future and well-being of the Chamber. This individual has made it clear to the community that they recognize the Chamber as their Schuyler County organization of choice and further, invests and mentors the future leadership of Schuyler County; must be well-respected, highly honored and beloved by the residents of Schuyler County. This individual must have served on a committee or board of directors or been employed by the Chamber for a minimum of five years. The Max Neal Award was given to Dennis Fagan, founder of Fagan Engineers and Land Surveyors, PC and longtime Schuyler County Legislator and past Chairman of the Schuyler County Legislature.
For a copy of this year's program, featuring many more details, click here.
And another hearty thank you to the event's Presenting Sponsor, Visions Federal Credit Union. 

THANK YOU TO THE MANY MEMBERS, BUSINESSES AND INDIVIDUALS THAT CONTRIBUTED TO THE FOLLOWING SILENT AND LIVE AUCTION PACKAGES. 
Details on the packages are below, and for more information on these generous businesses and individuals, click on their link below, that are listed in no particular order:
Adecco, The Arc of Schuyler, Atlas Brick Oven Pizzeria, Betsey Hale, Caryn Sharpe, Classic Chef's, Corning Museum of Glass, Crystal City Olive Oil, LLC, Earthy Imaginations, Elf in the Oak, Emily and Allen Peckham, Famous Brands Outlet, Geneva Glass Center, GLN Tax and Payroll, Great Escape & Everything Ice Cream, Grist Iron Brewing Company, Lock 32 Brewing, M&T Bank, Nickel's Pit BBQ, North New York, LLC,  Pro Action of Steuben & Yates, Inc., Pudgies Pizza Watkins Glen, Ron Roney, Samantha N' Moon Photography, Scale House Brewery, Schuyler Hospital, Seneca Cheese Company, Seneca Lake Brewing Company & The Beerocracy,  Seven Story Brewing, Thai Elephant, Three Brothers Wineries & Estates, Trackside Pro Karting Center, Twin Tier Imaging Systems, Valicenti Advisory Services, Inc., WMF Designs, Younique Salon, Bagley's Poplar Ridge Vineyards, Billsboro Winery, Damiani Wine Cellars, Dr. Konstantin Frank Winery, Forge Cellars, Fulkerson Winery, Glenora Wine Cellars, Hazlitt 1852 Vineyards, Hector Wine Company, J.R. Dill Winery, Knapp Vineyards Winery and Restaurant, Lakewood Vineyards, Lamoreaux Landing Wine Cellars, Seneca Lake Wine Trail, Starkey's Lookout, Wagner Vineyards, Weis Vineyards, Black Button Distilling, Cameron Manufacturing & Design, Cargill Salt, Inc., Chef Orlando of Graft Wine + Cider Bar, Chemung Canal Trust Company, Dawn Burlew, Distressed by Me Designs, Elmira Savings Bank, Fagan Engineers and Land Surveyors, PC,  Finger Lakes Boating Museum, Finger Lakes Cheese Alliance, Finger Lakes Distilling, Finger Lakes Sign & Design, Finger Lakes Soap Company, FirstAIR Group, Inc., Hill Top Inn Restaurant, Banquets & Catering, Hunt Engineers, Architects & Land Surveyors, P.C., Inner Peace Floats, International Motor Racing Research Center at Watkins Glen, Jerlando's Ristorante-Watkins Glen, Joe Fazzary, Lake Country Kennels, Lakeside Veterinary Services, Lucky Star Chinese Restaurant, Main Street Drivers, Mengel, Metzger, Barr & Co., LLP, National Soaring Museum, OnKeuka! Outings On & Off the Lake, Parmenter, Inc., Plum  Point Lodge, Rasa Spa - Watkins Glen, Red Newt Cellars Winery & Bistro, Roadmasters, Buffalo Sabres Hockey Team, Sapalta Dining at Plum Point Lodge, True Love, Schooner Excursions, Seneca Harbor Station, Seneca Physical Therapy of the Finger Lakes, P.C., Seneca Sol, Silver Key Yoga Studio, Simply Your Best Salon and Spa, Sirata Beach Resort on St. Pete Beach, Stewart P. Wilson, Studio 33:55, Syracuse University Orange Football, Taylor - The Builders, The Inn at Glenora Wine Cellars, The Lodge at Grist Iron Brewing Company, ThirtyOne Gifts by Kristina Cummings, Tracy Gates, Veraisons Restaurant, Village of Watkins Glen Police Department, Wagner Hardwoods, LLC, Walmart Super Center Watkins Glen, Watkins Glen Harbor  Hotel, KOA Campgrounds Watkins Glen/Corning, Watkins Glen Promotions, Inc., Watkins Glen Wine & Spirits, Watkins Glen Supply, Welliver, WMF Designs.