Waterfront Festival
A delightfully entertaining experience awaits you at the Seneca Harbor Park on the beautiful shores of Seneca Lake in downtown Watkins Glen!
The Watkins Glen Waterfront Festival was organized in 1994 as an opportunity to offer visitors the opportunity to enjoy the Watkins Glen Waterfront and as a tribute to the Captain Bill's Stroller IV. Built in 1934, Stroller IV, has hosted hundreds of thousands of visitors on one hour tour of the Watkins Glen Harbor and nearby sights.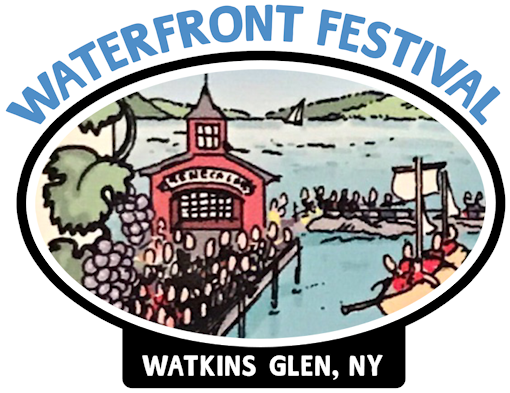 The Watkins Glen Waterfront Festival is anchored by the popular Cardboard Boat Regatta. Held in Watkins Glen at Seneca Harbor Park, this unique waterfront event captures the spirit of the Finger Lakes. Enjoy the festival activities completely free of charge, as with all Watkins Glen Promotions events!
Saturday Cardboard Boaters Rule the Harbor
From 11-2p visitors can stroll through the Concourse de Cardboard, check out the cardboard boats, and meet the crews. The public is encouraged, and maybe even bribed, to vote for their favorite cardboard boat. All money collected for the People's Choice benefits SAFE (Suicide Prevention for Everyone of Schuyler County). At 2pm the Cardboard Boat Regatta sets sail. Laugh and applaud the bold and adventurous Captains and Crews of the Cardboard Boat Regatta as they bravely sail their cardboard crafts from launch to finish line.
Water activities are abundant on our many lakes and waterways including Seneca, Cayuta, Waneta, and Lamoka Lakes, where you can find sailing, boating, paddling, swimming, fishing, and more.
Read More