Wednesday, May 18, 2022 | 5:00pm - 7:00pm
3100 Aikens Road, Watkins Glen, NY 14891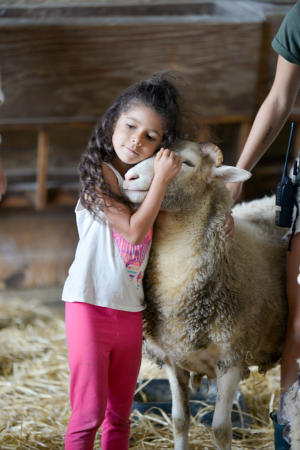 Join us on Wednesday, May 18, at Farm Sanctuary's New York Sanctuary for a special hour-long guided tour, meeting our rescued animal residents along the way! Guests will have the opportunity to meet the team at Farm Sanctuary and mingle with fellow Chamber members, community leaders, and the public. After making new human and non-human friends, guests can browse our unique Sanctuary Shop.
Refreshments will be provided by Grandma's Kitchen, and wine and beer will be provided by Atwater Vineyards and Grist Iron Brewing Company.
 
Program Details
5:00pm: Registration and Check-in, Food and Drinks available for Guests, Sanctuary Shop Open
5:45pm: Welcome Remarks with Brenda Bomysoad, Director of Sanctuary Experience, Animal Care team members, and Watkins Glen Chamber Executive Director, Nigar Hale
6:00pm- 7:00pm:  Sanctuary Tours
This event is open to all! Compassionate Connections is $10 for Watkins Glen Chamber Members and $15 for not-yet members and people from the community. Ticket sales benefit Farm Sanctuary. All photos are credited to Farm Sanctuary.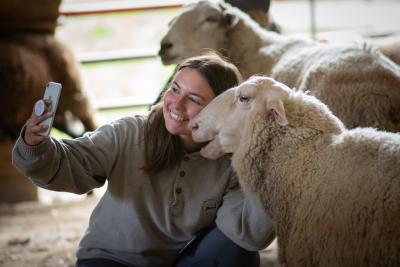 Farm Sanctuary is an American animal protection organization, founded in 1986 as an advocate for farmed animals. It was America's first shelter for farmed animals. It promotes laws and policies that support animal welfare, animal protection, and veganism through rescue, education, and advocacy.
Farm Sanctuary's New York shelter is home to more than 700 rescued cows, pigs, turkeys, and other farm animals - each with their own special story. These stories of struggle and survival, against all odds, give the public insight into the realities farm animals face in the modern food system, and also introduce us to inspiring individuals through their heartwarming tales. Animals who began their lives abused and neglected now spend their days digging in the dirt, basking in the sun, and napping in the straw. Each animal is given the freedom and attention needed not only to recover but to thrive.
All photos are credited to Farm Sanctuary.