Spark 2.0
Wednesday, November 9 2022 | 9:00 am - 4:00 pm
Watkins Glen Harbor Hotel, 16 N. Franklin Street, Watkins Glen NY
 
Presented by Visions Federal Credit Union, Spark 2.0 is one-day leadership conference that offers participants an opportunity to reignite their creative impulses outside of the work environment and network with dynamic leaders from diverse backgrounds and experiences. This conference is the second iteration of our
Spark Summit that was held in March 2022
and will continue the important discussion of diversity, equity, and inclusion (DEI) as it relates to business and leadership. 
Our Spark Summit speakers are top-notch leaders in their field seeking to share their insights and expertise in order to engage and encourage rising leaders, experienced leaders, and the leader in each of us.
Registration Information:
 
Early Bird Pricing (now-October 19):
Chamber Members: $149
Not-Yet Chamber Members: $200

General Ticket Pricing (October 19-November 4):
Chamber Members: $199
Not-Yet Chamber Members: $250

Spark 2.0 Keynote Speaker
We are thrilled to announce our keynote speaker, John Robinson.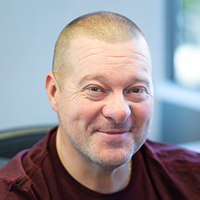 John Robinson, President & CEO, Our Ability, Inc.
Speaking on...
A bit about John and Our Ability...
John is dedicated to connecting individuals with disabilities towards education and employment through mentoring, workshops, public speaking as well as job placement. As a quadruple amputee, John is a passionate advocate for making the world as inclusive and accessible as possible. Our Ability is the only disability owned and operated business dedicated to building employment opportunities through our job platforms, employment webinars, digital profile system and personal empowerment.
SPARK 2.0 Presenters
Breakout Session Speaker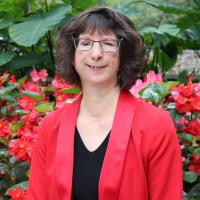 Erin Sember-Chase, MA, Diversity, Equity, and Inclusion (DEI) Learning Consultant at Cornell University's Department of Inclusion and Belonging
Erin has over 20 years professional, and a lifetime of personal, disability experiences to draw from. Her professional roles have included working in University student disability services, assisting on federally funded disability and employment grant projects, serving in a variety of DEI leadership and collaborative roles on and off campus including co-chairing the Cornell University Disability Employee Resource Group for over 12 years, and co-designing and teaching the first ever Disability Studies course at Cornell. With her passion for examining disability access and inclusion in all areas of life through a social justice and inclusion lens, she has designed and facilitated numerous trainings, presentations, and lectures at the campus, local, and national levels, for a variety of audiences including educators, local government entities, college students, service providers, businesses, and employers.
Please continue to check back as we add more topics and presenters! 
Interested in sponsoring this event? Click here to see our sponsorship offerings. Please contact Events & Membership Manager Abby by email or by calling 607-535-4300 to discuss these opportunities. 
---
Thank you to all who attended Spark Summit in March 2022!
Spark Summit was held on March 9, 2022, at the Watkins Glen Harbor Hotel, with nearly 80 people attending the day-long conversation about diversity, equity, and inclusion.
Many thanks to our sponsors, including our presenting sponsor, Excellus BlueCross BlueShield, and to our presenters who kept us engaged, introduced mind-expanding concepts, and left us with plenty of food for thought. We look forward to continuing this conversation!
Please enjoy the photo gallery with highlights from the day.
For more information, please contact Abby Lane (607-535-4300 | abby@watkinsglenchamber.com)