Spark 2.0
Wednesday, November 9 2022 | 9:00 am - 4:00 pm
Watkins Glen Harbor Hotel | 16 N. Franklin Street, Watkins Glen, NY
 
Thank you to all who attended Spark 2.0! Please enjoy the photo gallery from the event.

 
Presented by Visions Federal Credit Union, Spark 2.0 is a one-day leadership conference that offers participants an opportunity to reignite their creative impulses outside of the work environment and network with dynamic leaders from diverse backgrounds and experiences. This conference is the second iteration of our
Spark Summit that was held in March 2022
and will continue the important discussion of diversity, equity, and inclusion (DEI) as it relates to business and leadership. 
Spark 2.0 | Keynote Speaker
We are thrilled to announce our keynote speaker, John Robinson.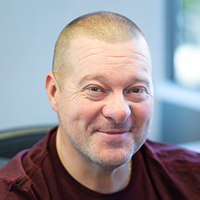 John Robinson, President & CEO, Our Ability, Inc.
A bit about John and Our Ability...
John is dedicated to connecting individuals with disabilities towards education and employment through mentoring, workshops, public speaking as well as job placement. As a quadruple amputee, John is a passionate advocate for making the world as inclusive and accessible as possible. Our Ability is the only disability owned and operated business dedicated to building employment opportunities through our job platforms, employment webinars, digital profile system and personal empowerment.
---
Spark 2.0 | Guest Speakers

Ayanna Khan, MA, Khan Consulting, LLC 
Ayanna received her Master's in Human Services Administration from Wilmington University in 2013; Ayanna has a background in finance and worked for a major communication and technology Dow 30 company for 10 years prior to starting Khan Consulting LLC in 2015. She is the Founder, President & CEO of the Delaware Black Chamber of Commerce (DEBCC), which aims to support small businesses by helping them connect with larger companies and one another; providing business development training and education; and raising awareness about Delaware's Black business community. "At the Delaware Black Chamber of Commerce (DEBCC), we are ALL-INCLUSIVE, and the DEBCC is driven to do our part in changing the economic footprint for small businesses in the First State and beyond."

Herbert Alexander, M.S.L, Chief Diversity Officer, Cayuga Health System
Herb Alexander is the Inaugural Chief Diversity Officer for Cayuga Health System and began his tenure in August 2021. Prior to joining the Cayuga Health team, Herb worked in higher education for a Rochester based university. During his time in higher education, Herb served as a Chief Diversity Officer and was charged with shaping organizational strategy, creating programming and developing educational offerings for faculty and staff. Prior to that role, Herb was an Associate Dean of Students, in which he oversaw the Health & Counseling Center, led the organizations COVID testing strategy and many other student related initiatives. Herb also has a passion for youth and community development; He served as a NCAA Head Assistant Men's basketball coach for seven years and cherished the opportunity to develop young men on and off the court.
---
Spark 2.0 | Breakout Speakers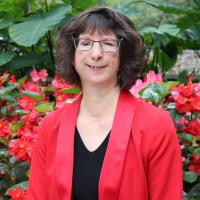 Erin Sember-Chase, MA, Diversity, Equity, and Inclusion (DEI) Learning Consultant at Cornell University's Department of Inclusion and Belonging
Erin has over 20 years professional, and a lifetime of personal, disability experiences to draw from. Her professional roles have included working in University student disability services, assisting on federally funded disability and employment grant projects, serving in a variety of DEI leadership and collaborative roles on and off campus including co-chairing the Cornell University Disability Employee Resource Group for over 12 years, and co-designing and teaching the first ever Disability Studies course at Cornell. With her passion for examining disability access and inclusion in all areas of life through a social justice and inclusion lens, she has designed and facilitated numerous trainings, presentations, and lectures at the campus, local, and national levels, for a variety of audiences including educators, local government entities, college students, service providers, businesses, and employers.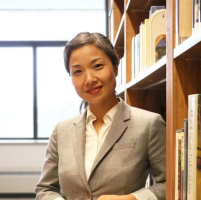 Connie Park, MA, Executive Director of Human Resources and Chief Diversity Officer, SUNY Corning Community College
Since December 2017, Connie Park has served as the Executive Director of Human Resources, Chief Diversity Officer, and Title IX Coordinator at SUNY Corning Community College.  Prior to joining CCC, she held various roles in Human Resources at Cornell University and has worked within the non-profit sector in New York City. 

She holds her masters from Cornell's School of Industrial and Labor Relations.  She holds a bachelor's in Political Science from the University of Maryland.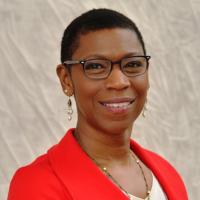 Judith Rowe, MILR, Judith A. Rowe Consulting, LLC
Judy is passionate about using a strengths-based approach to help others individuals, teams, and organizations – through planning and transitions to realize their full potential. She has worked with many for and not for profit establishments. Her consulting company, Judith A. Rowe Consulting, LLC, provides many services, including coaching, training, facilitation, team/organizational effectiveness, transitions and career development. Judy holds a Bachelor of Science degree in Civil Engineering and a Bachelor of Science degree in Industrial Engineering from the University of Tennessee at Chattanooga. In addition, Judy earned a Master of Industrial Labor and Relations (MILR) degree from Cornell University.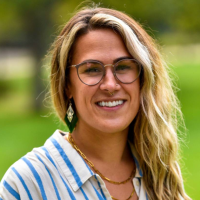 Hannah Jones, MA, PhD, Social Justice Education, SUNY Corning Community College
Hannah has a background in youth development, sexuality and social justice education. She has been a social justice speech writer and facilitator, youth worker and a sex educator. Her professional background has flown her all over the United States and Canada teaching diversity, training professionals, as well as building curriculums for schools and nonprofits. Currently, she is a sociology professor at Corning Community College.
With a masters in Social Justice and Education, and a working PhD in Social Justice Education, Hannah is able to combine her professional and educational skills with her passion for the LGBTQ+ community. 
---
Spark 2.0 | Panels
"Diversity in Art: Why Inclusion and Access in the Art World Matters"
This panel will explore how the elite art world has become more inclusive over time and why representation in this world is important. With panelists from Corning Museum of Glass, this discussion will offer practical takeaways to help make any company or business more inclusive, diverse, equitable, and accessible. 
Panel Moderator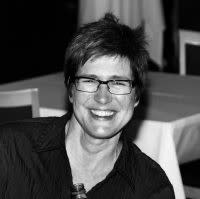 Dr. Connie Sullivan-Blum, Executive Director, the ARTS Council of the Southern Finger Lakes
Dr. Connie Sullivan-Blum has spent her life hanging out with performers, painters, potters, and poets. While pursuing her doctorate in Cultural Anthropology, she came to the realization that art is a necessary component of the transformation of knowledge into empathy and connection with others. Connie has been the Executive Director of The ARTS Council since 2014. She previously served as its Folk Arts Coordinator.

 
Panel Participants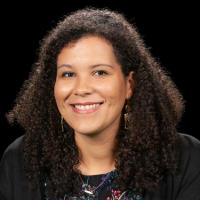 Olivia Khristan, School and Education Partnerships and Programs Supervisor, Corning Museum of Glass
Olivia Khristan is the School Services Educator at The Corning Museum of Glass. In her role, she works with schools and teachers from all over the world. Before working at the Museum, and after completing her master's in Museum Studies at the Cooperstown Graduate Program, she taught in Majuro on the Marshall Islands and worked as a behavior specialist with the Coalition for the Homeless through their Camp Homeward Bound program. She sits on the executive committee of the Elmira-Corning branch of the NAACP.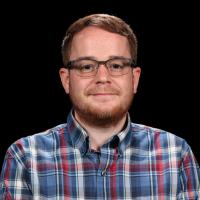 Evan Hill, School & Education Programs Specialist, Corning Museum of Glass
Evan works with multiple external communities to ensure fulfilling visits to The Corning Museum of Glass (CMoG) including schools, youth groups, corporate guests, and guests with adaptive needs. Within his role he has been lead on various accessibility initiatives including the development of adaptive tours, deploying a lending program for EnChroma ® color deficiency glasses, and the creation of Sensory Backpacks for guests. Evan B. Hill brings his passion for the arts and equity to all he does. Hill studied Recreation and Leisure Management at The College at Brockport, State University of New York. He is a Certified Interpretive Guide (National Association of Interpretation) and a Certified Parks and Recreation Professional (National Recreation and Park Association). He has worked with the Corning Museum of Glass since 2013.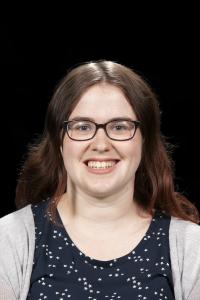 Amanda Crans, Social Media & Photography Specialist, Corning Museum of Glass
Amanda Crans (she/her) describes herself as a bridge—someone who loves connecting people to bring beautiful projects to fruition. She is the Social Media and Photography Specialist at The Corning Museum of Glass, where she oversees the Museum's social media presence and documents all the Museum's activities. Amanda holds a Master's in Museum Studies from Syracuse University and sits on several teams at the Museum, including the LGBTQ+ Employee Resource Group and the DEI team. She also advocates for the LGBTQ+ community as a board member for Corning Pride.
---
"New Visions: A Changing Workforce"
This robust panel will dive into discussion on employing individuals with disabilities and on second chance employment. 
Panel Moderator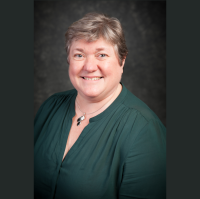 Wendy Shutter, Director of Business Services, the Arc of Chemung-Schuyler
Wendy Shutter has been in a leadership role at The Arc of Chemung-Schuyler since joining them in 2010 after 20 years working on Department of Defense software projects. She is currently the Director of Businesses Services. The businesses provide support, exploration, and employment for people with developmental disabilities. These businesses include operating a rural public transit system, Franklin Street Art Gallery, Glen Copack (food manufacturing), Southern Tier Industries (certified secure document destruction), SeeUs Commercial Cleaning (janitorial service), and Seneca Shine (auto-detailing).
Wendy works closely with the Vocational Services department to create employment and training opportunities across all The Arc businesses.

Panel Participants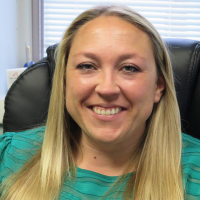 Nicole Brown, MPA, Director of Vocational Services, the Arc of Chemung-Schuyler
Nicole Brown is the Director of Vocational Services at the Arc of Chemung-Schuyler with a decade of successful experience in the vocational field. Her career started as a Job Developer for Corning Community College where she was able to become familiar with employer desires, which led to her career with The Arc of Chemung-Schuyler. She has worked for the Arc of Chemung-Schuyler for almost 7 years where her team has effectively trained and placed dozens of people in successful employment opportunities. A strong believer in positively promoting strengths and skills of people with intellectual and developmental disabilities and the attributes that can be brought to the workplace. 

Nicole graduated from Marywood University with a Master of Public Administration where she concentrated in nonprofit organizations.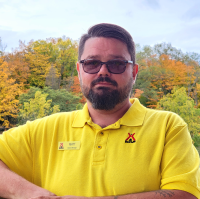 Matt Bush, General Manager, the Watkins Glen/Corning KOA Resort
Matt's personal leadership style and maxims have been forged and refined through formal leadership training at Indiana Wesleyan University, service on various church boards and committees, and most recently through serving as a board member of the Watkins Glen Area Chamber and General Manager of the Watkins Glen/Corning KOA Resort.
"My experience has taught me that people, especially vulnerable populations, are worth every effort put forth by the leader to elevate those they lead."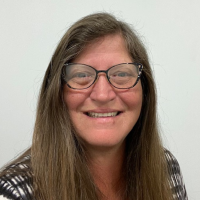 Carrianne Tribe-Filhart, DCJS-CWDS, Emerging Workforce Navigator, CSS Workforce NY
Carrianne Tribe-Filhart is Certified with the Division of Criminal Justice Services as a DCJS Certified Workforce Development Specialist. She is a Youth Navigator with the Emerging Workforce Program at CSS Workforce NY working with Youth/Young Adults between the ages of 16-24. She assists with individuals experiencing some form of barrier to employment. Some of these barriers include; justice involved individuals, individuals who are unhoused or are runaways, those in or who have aged out of foster care, youth who are pregnant or parenting, and individuals with disabilities.
As a key partner in the ESPRI (Empire State Poverty Reduction Initiative) for the City of Elmira/Chemung County as the Career Specialist, Carrianne works with individuals specifically identified in poverty tracts 6, 7 and 10. She assists in employment and training for this vulnerable and underserved population.
---
Thank you to all who attended Spark Summit in March 2022!
Spark Summit was held on March 9, 2022, at the Watkins Glen Harbor Hotel, with nearly 80 people attending the day-long conversation about diversity, equity, and inclusion.
Many thanks to our sponsors, including our presenting sponsor, Excellus BlueCross BlueShield, and to our presenters who kept us engaged, introduced mind-expanding concepts, and left us with plenty of food for thought. We look forward to continuing this conversation!
Please enjoy the photo gallery with highlights from the day.
For more information, please contact Abby Lane (607-535-4300 | abby@watkinsglenchamber.com)