Thank you to all who attended the 2022 Spark Summit!
Spark Summit was held on March 9, 2022, at the Watkins Glen Harbor Hotel, with nearly 80 people attending the day-long conversation about diversity, equity, and inclusion.
Many thanks to our sponsors, including our presenting sponsor, Excellus BlueCross BlueShield, and to our presenters who kept us engaged, introduced mind-expanding concepts, and left us with plenty of food for thought. We look forward to continuing this conversation!
Please enjoy the photo gallery with highlights from the day.
2022 Spark Summit Keynote speakers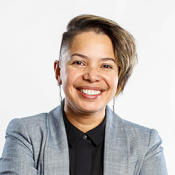 Sady Alvarado-Fischer, Corporate Director of Diversity, Equity & Inclusion, Excellus BlueCross BlueShield
Speaking on ... 
Shake It Up - One Intentional Step at a Time!
Many organizations want to do the right thing and are committed to implementing diversity, equity, and inclusion (DEI) strategies. Many are also asking themselves: Where do we start? Are we ready? What's our "why?" This session will offer tools and practical takeaways for assessing your organization's internal capacity, readiness and culture for beginning DEI work so you too can shake it up!
Biography
Sady Alvarado-Fischer, CDP (she/her/ella) is a dynamic and highly sought-after, award-winning Queer, feminist, Latina speaker who is known for her energy and passion around social justice issues. As the Director of Diversity, Equity & Inclusion at Excellus BlueCross BlueShield, Sady develops, leads and executes the company's DEI strategy. Sady is entrusted with challenging the status quo and creating a welcoming and equitable work culture. Under her leadership, DEI went from one department's job to everyone's responsibility to apply what she calls an "I.D.E.A. Mindset." She has led the implementation of several policies, programs, and practices that are intentional about addressing and eliminating the impact of biases in all parts of the business. In addition to leading corporate key DEI goals, Sady works across all lines of business to identify and implement key divisional DEI-related goals. Some recent successes include: Juneteenth is a company holiday; all employee lock screens feature key monthly DEI messages; 21-Day Racial Equity Challenge brought inhouse; DEI commitment is included in every job posting; hiring practices include implicit bias training; new mentoring program increases visibility of diverse talent; pronouns included in standard company templates; racism, homophobia, and other forms of oppression, are acknowledged as necessary issues to address as a health plan. In 2021, Sady was one of 200 women featured in the Changemakers exhibit at the Rochester Museum and Science Center. She is a 2020 and 2019 Profiles in Diversity Journal, Diversity Leader Award Recipient. When she's not shifting mindsets and breaking through stereotypes, she is spending quality time with her wife, Leslie, and their 3 children. "They're my heart and motivate me to make a difference in the world!"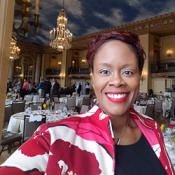 Dr. Malika Carter, Chief Diversity Officer, SUNY College of Environmental Science and Forestry
Speaking on ... 
Centering Relationships & Self for Systems Change
This session will consider how people and the relationships they foster drive systems, daily interactions, and can serve as barriers to equity and inclusion.
Biography
Dr. Malika Carter joined ESF in 2017 as the College's first chief diversity officer (CDO). Dr. Carter has nearly two decades of experience developing policies and initiatives that address inclusion, diversity, and equity. Prior to joining ESF, she served as the CDO for the city of Worcester, MA, and director of multicultural student services at the University of North Dakota. Since beginning service at ESF, Carter has simultaneously served as Chief Diversity Officer (CDO)/Associate Vice President (AVP), SUNY Upstate Medical University and Interim Institutional Equity Officer and Interim Title IX Coordinator - Office of Institutional Equity, SUNY Upstate Medical University. She is the current chief executive officer of Passion4Pivot, a social justice consulting firm. Dr. Carter's newest scholarly contribution is nestled in the book "Black Women and Social Justice Education: Legacies and Lessons." Dr. Carter earned a Ph.D. in Institutional Analysis from North Dakota State University, a Master's in Higher Education and Student Affairs Administration from the University of Vermont, a Bachelor's in Middle Childhood Education from Cleveland State University, and an Associate's in Stenography from Cuyahoga Community College. Dr. Carter is actively involved in numerous community groups and has earned awards for her efforts toward promoting equity, including the Harriet Tubman Freedom Fund Award on Juneteenth 2021. This presented annually to an individual whose extraordinary leadership and efforts have contributed to eradicating racial injustice, promoting social equity, and advancing and improving the community at large.
Spark Summit Presenters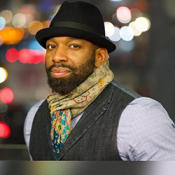 Babatunde (Tunde) Ayanfodun
Speaking on ... 
DEI: Going beyond Supportive Statements and Symbolic Gestures
How your organization can make meaningful and sustainable impact
Biography
Babatunde (Tunde) Ayanfodun was born in Lagos, Nigeria, and was bred in Brooklyn. He brings his experience in community development, administration management, inclusion, diversity, and equity to his position at SUNY Corning Community College where he develops leadership, mentorship, and peer advising programming for students; and programming to educate and facilitate students' and community learning. He is also working with the Elmira City School District as the coordinator for the My Brothers Keeper Program. Babatunda earned his BA in sociology and minor in Information Technology from Syracuse University. He also is a Co-Starter Facilitator. Co-Starters is a business development program that helps aspiring entrepreneurs put ideas into action, and turn a passion into a sustainable and thriving small business. Babatunde is dedicated to youth development and community involvement. In addition to the Elmira City School District, he works with the Sexual Assault Resource Center (SARC), Cosmopolitan Women's Club, Corning Pride, Corning Inc. employee resource groups like Corning Black Employee Network, and the Native American Council on different initiatives. He lives in Horseheads with his wife and two children.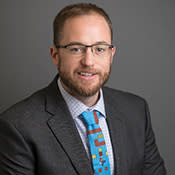 Matt Burr, Founder/Manager, Burr consulting, LLC; Talentscape, LLC; Labor Love
Speaking on ... 
DEI and the Evolution of Workplace Culture: Expectations of the Workplace in 2022 and Beyond
Biography
A published author, Matthew Burr has more than 15-years of experience working in the human resources field, starting his career as an Industrial Relations Intern at Kennedy Valve Manufacturing to most recently founding and managing a human resource consulting company. Prior to founding the consulting firm, the majority of his career was spent in manufacturing and healthcare. He specializes in labor and employment law, conflict resolution, performance management, labor, and employment relations. Matthew has a generalist background in HR and provides strategic HR services to his clients, focusing on small- and medium-sized organizations. In July 2017, Matthew started as an Associate Professor of Business Administration at Elmira College and was promoted into the Continuing Education & Business Administration Department Liaison role in July 2018. He teaches both undergraduate and graduate level business courses at Elmira College and works as an Adjunct at Alfred State University. He successfully designed an HR Concentration in the business management major that is aligned with both SHRM and HRCI certifications, providing opportunities for students to sit for both the SHRM-CP and aPHR certifications upon completion of the degree, concentration and internship hours. Matthew works as a trainer for Tompkins Cortland Community College, Corning Community College, Broome Community College, Penn State University and HR Instructor for Certification Preparation for the Human Resource Certification Institute (HRCI). He also acts as an On-Call Mediator and Factfinder through the Public Employment Relations Board in New York State, working with public sector employers and labor unions. ​
Barbara Ganz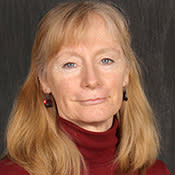 el, Director of Community Program Development, Clinical Associates of the Southern Tier

Speaking on ...
Stress First Aid and Coping for You and Your Staff
The Stress First Aid model was developed to foster stress resilience and peer support among members of the US Navy and Marine Corps. Stress First Aid has since been adapted for police and wildfire fighters, and more recently for workers in healthcare, long-term care, and the larger community during the COVID-19 pandemic. This session will offer tools and practical takeaways to support coping and resilience for you and your staff as the pandemic enters its second year.
Biography
Barbara Ganzel, PhD, LMSW, is a trauma therapist, research neuroscientist, and hospice-trained clinical social worker. She has 20+ years of experience studying the impact of psychological trauma on brain, body, and behavior. She has been principal investigator of a neuroimaging research laboratory at Cornell University, director of the Ithaca College Gerontology Institute, is a founding member of NHPCO's Trauma-Informed End-of-Life Care Workgroup, and has published widely. She is currently Director of Community Program Development at Clinical Associates of the Southern Tier, a safety net organization serving mental health needs in Ithaca, Elmira, Corning, and Bath. Since the beginning COVID-19 pandemic, she has been working with the National Center for PTSD to adapt the US Navy & Marine Corps' "Stress First Aid" program for workers in healthcare, long-term care, and the greater community.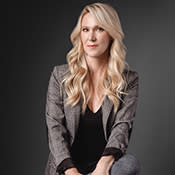 Tamara Laine, Chief Marketing Officer and Co-Founder, systemCHANGR
Speaking on ... 
Mission-Driven Storytelling
Today consumers, partners, and investors are increasingly buying into brands that stand for more than just positive gains in profit. Clearly communicating your company's values, mission, and ethics not only has become a major driver of customer acquisition and growth, but it has also become a key factor in creating vibrant company cultures that retain employees. Harnessing the power of mission-driven storytelling can have a dynamic effect on your organization.
Biography
Tamara Laine is an Emmy award-winning journalist and producer turned environmental, social, and governance (ESG) communications strategist driving measurable impact solutions for purpose-driven brands. Currently, Tamara is a co-founder and Chief Marketing Officer of systemCHANGR, a community think tank that is connecting, catalyzing, and amplifying transformative solutions to ethical systems change. She has led intellectual leadership initiatives at leading policy, financial, and news-gathering institutions. Her work and policy analysis can be seen in Foreign Policy, the World Bank, the Journal of Peacebuilding and Development, DEVEX, and Inkstick Media. As a news correspondent for nearly a decade, Tamara's work focused on human rights, the environment, ethical technology, ESG, and social impact investing. At the Karma Network, Tamara hosted the financial documentary series Inflection Point, profiling business leaders, and prominent social impact issues. Tamara was also a nightly on-air news reporter for Fox Broadcast News where she helped launch a new wave of interactive news programming. She is now the host of Mind the Ceiling, a podcast featuring women who have broken glass ceilings in their industries and the journey to leadership.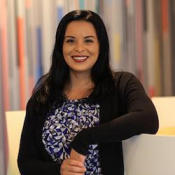 Dr. Lizette Rivera, Director of Student Inclusion Initiatives and Special Assistant to the Chief Diversity Officer, SUNY College of Environmental Science and Forestry
Speaking on ... 
Creating a Community of Allies
We've all seen the news reports of people recording bad behavior on their phones. Watching it. Recording it. And walking away, having done nothing to stop the bad behavior and discourage it from happening again. Not sure what a microaggression is or how to speak up in a work setting? Although the directive to "mind your own business" may be appropriate in some contexts, when another is being bullied or oppressed, it's not an acceptable response. We need to be an ally. If you're not quite sure how to do that or maybe even what it looks like, you'll want to be at this session.
Biography
Dr. Lizette Rivera joined the State University of New York College of Environmental Sciences and Forestry (SUNY ESF) in January 2020 as the new Director of Student Inclusion Initiatives and Special Assistant to the Chief Diversity Officer. Her position is a dual appointment in the Office of Inclusion, Diversity and Equity (OIDE) and also the Division of Student Affairs. As of August 2021, she also serves as the Co-Director of the Louis Stokes Alliance for Minority Participation (LSAMP) Program which is an NSF grant program. She has a Bachelor's from the University of Illinois at Urbana-Champaign and a Master's in Public Administration from Roosevelt University, Chicago, IL. Dr. Rivera completed her Doctorate of Education from National Louis University, Chicago. Her dissertation title is Exploring the impact of the Mass Transfer program: A look at Latina/Latino student transfer success at a two-year Hispanic-Serving Institution into a four-year Non-Hispanic-Serving university in Massachusetts. Dr. Rivera has worked in higher education for more than 12 years in various positions. At SUNY ESF, she oversees the OIDE Student Inclusion Initiatives, which include the Men of Color Initiative, Women of Color Initiative, Native and Indigenous Student Initiative, Women in STEM Initiative, Veterans Initiative, LGBTQIA+ Initiative, and Queer and Trans People of Color (QTPOC) Initiative. Dr. Rivera also manages the Student Anti-Bias Training and Safe Zone LGBTQIA+ Ally Training. She serves on the College Retention Committee and the ESF Inclusion, Diversity, and Equity Committee. Her role has an emphasis on students but also reaches out to faculty and staff.  Dr. Rivera is also a US Army Veteran and served under Operation Enduring Freedom. In 2003, she was deployed to Joint Task Force Guantanamo Bay, Cuba, to the Office of the Staff Judge Advocate. She served as a Military Justice Non-Commissioned Officer In Charge (NCOIC), Legal Assistance NCOIC, and an International Committee of the Red Cross (IRCR) Liaison for the Army. Prior to this deployment, she served with the 384th Military Police Battalion, 91st Legal Support Organization, and the 391st Military Police Battalion as a Legal NCOIC and Legal Specialist (Paralegal).
Communicating about Diversity: A Small Business Perspective Panel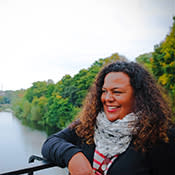 Carol Cain
Carol Cain is the Principal and Founder of Brave World Media, an agency that offers social media, branding, and communications services. Carol's media outreach and communications work is inspired by her time as an award-winning travel blogger with a global social media audience as @GirlGoneTravel. Before then, Carol had firmly established herself as an expert in public relations and communications, a career she has worked to build on for more than 20 years. She has invaluable experience working in social media marketing, media outreach, campaign and marketing strategy, brand messaging, and crisis management. Her work is also inspired by her commitment to diversity and inclusion, long before these became marketing buzzwords. Her leadership, insightfulness, and years of experience have been instrumental in the success and growth of her clients and in shifting marketing narratives that align with and represent society as it looks and feels today. When not working to impact the media and marketing industries in positive ways, Carol volunteers her time as a Spanish-language interpreter for asylum seekers detained in the US. She most enjoys everyday life with her family and two puppies.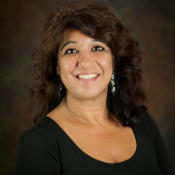 Nigar Hale
Nigar Hale is the Executive Director of the Watkins Glen Chamber of Commerce and owns Blue Pepper Strategies, Inc., a marketing solutions agency for small business. At its core, Blue Pepper believes in the importance of driving the excellence of a brand experience throughout the customer journey, from discovery to fulfillment. She currently serves as Chair for the Board of Wharton Studio Museum where she helps to raise awareness of its mission and to celebrate Ithaca's place in early cinema history. She is also the current President of the Finger Lakes chapter of PRSA (Public Relations Society of America).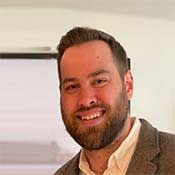 Alex Jankowski
Alex Jankowski has been the Marketing and Public Relations Manager for Wagner Vineyards, Wagner Valley Brewing Co., and the Ginny Lee Cafe since December 2019. Prior to this, he was an editor and journalist for publications in Massachusetts, California, Alaska, Connecticut, and New Jersey -- most recently spending three years as the Content Manager for DraftKings. He is a native of Buffalo, NY, and glad to be back closer to home.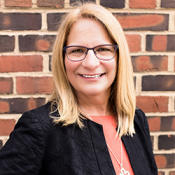 Panel Moderator: Laury Ward
Laury Ward, President, Finger Lakes Wine Country Tourism Marketing Association, Inc., leads the organization to create top-of-mind awareness by promoting visitation to, and investment in, the five-county region which comprises Finger Lakes Wine Country. Laury received her bachelor's degree in Journalism/Public Relations from West Virginia University; her tenure in the Finger Lakes began in September of 2013.
Women in Wine Panel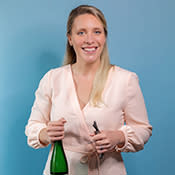 Meaghan Frank
Meaghan Frank is the fourth generation of her family to manage Dr. Konstantin Frank Winery in the Finger Lakes region of New York State. She holds a bachelor's degree from Cornell University and two post-graduate degrees: one in Wine Business from the University of Adelaide, Australia, and one in enology from Cornell University. Meaghan has earned her Wine Spirit Education Trust (WSET) Level 4 Diploma in Wine and Spirits and Champagne Master Level from the Wine Scholar Guild. She is a WSET Certified Educator and teaches Level 2 and 3 WSET courses in the Finger Lakes region. Since joining the winery in 2013, some notable achievements include adding unique visitor experiences and creating a super-premium line of wines paying tribute to the women of the Frank Family. Looking into the future, advancements in technology, winemaking, and viticultural practices are in the works. When she's not at the winery, Meaghan enjoys spending time with her many pets, fermenting things in her kitchen, gardening, and traveling the wine world with her husband (in non-pandemic times!).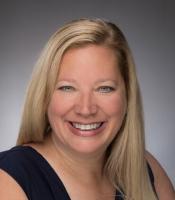 Donna Schlosser Long 
Donna holds the position of National President of Women For WineSense, a not-for-profit, wine education organization. She has held various positions on the Rochester Board of Women For WineSense, and the accomplishment she is most proud of is assisting a team of women to revive the Finger Lakes Chapter of Women For WineSense. She has earned her WSET Level 3 Certification and passed the Court of Master Sommeliers Introduction Course. Donna joined Jackson Family Wines in August of 2021 as the Upstate New York District Manager.  Donna spent the last two decades in the Wine Business in Upstate New York in many facets of the industry. Her career in the wine business began in 2002 as Director of Outside Sales at Casa Larga Vineyards, a small family-owned winery in the Finger Lakes. Each position in the industry lead to another amazing opportunity. One of her favorite positions was as Western New York Regional Manager for Frederick Wildman & Sons, Ltd, an importing company based in Manhattan, representing many of the leading properties in France, Italy, Spain, Argentina, and many other regions. Traveling world-class wine regions and learning about wine is something she is her passion.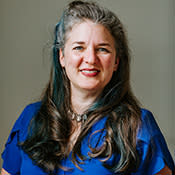 Anna Katharine Mansfield
Anna Katharine Mansfield is the Associate Director of Cornell AgriTech in Geneva, where she also serves as an Associate Professor of Enology in the Cornell Craft Beverage Institute in the Department of Food Science. She received a BA in English from Salem College and graduate degrees in Food Science at Virginia Tech and the University of Minnesota. Dr. Mansfield served as Enology Project Leader at the University of Minnesota from 2001-2008, where she developed a new enology extension program to serve the rapidly-developing cold-climate wine industry in the Upper Midwest. Dr. Mansfield has been a member of the Cornell Enology Extension Lab since 2009, where she strives to aid regional wineries through outreach and applied research on wine phenolics and proteins, fermentation nutrition, and regional typicity. Since 2020, she has lead Diversity, Equity, and Inclusion efforts for Cornell AgriTech.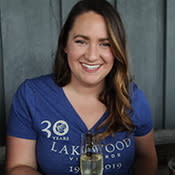 Abby Stamp
Born into a winery family in Watkins Glen, Abby Stamp was exposed to the inner workings of a Finger Lakes winery from the time she was young. After many summers and weekends working at the family business, she graduated from Cornell University in 2012 with her Bachelor of Science in Enology and Viticulture. She then spent several vintages working in enology in other regions, including Central Florida, Marlborough, New Zealand, and Willamette Valley, Oregon. After a couple vintages at WillaKenzie Estate in Oregon, she moved home to the Finger Lakes where she joined the Lakewood Vineyards team full-time as Assistant Winemaker. This fall, she completed her seventh harvest at Lakewood Vineyards. While involved in the production of all Lakewood Vineyards wines, some of her favorite wine styles to work with are Dry Riesling, sparkling wine, dry rosé, and Pinot Noir. Over the last seven years she has been involved in the community through the Town of Reading Planning Board, youth soccer coaching, organizing blind tasting groups, multiple adult sports leagues, Farm Bureau, and Finger Lakes International Wine Competition. Abby is excited about the future of the Finger Lakes as a renowned wine region and the many contributions of talented women to this growing industry.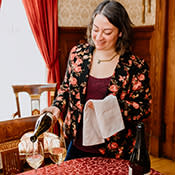 Panel Moderator: Lilly DeForest-Campbell
Lilly DeForest-Campbell is the co-owner and operator of the 1897 Beekman House Bed and Breakfast in Dundee. Born in the Finger Lakes, she lived in New York City working as a Sommelier and restaurant general manager for many years. She is delighted to be back in the region, where she can help to spread awareness of our world-class wines and unparalleled natural beauty.
REGISTER TODAY!
To attend the Spark Summit, please click here to register.  
SPONSORSHIP
Thank you to the following organizations who have stepped forward to sponsor the 2022 Spark Summit for leaders and shakers.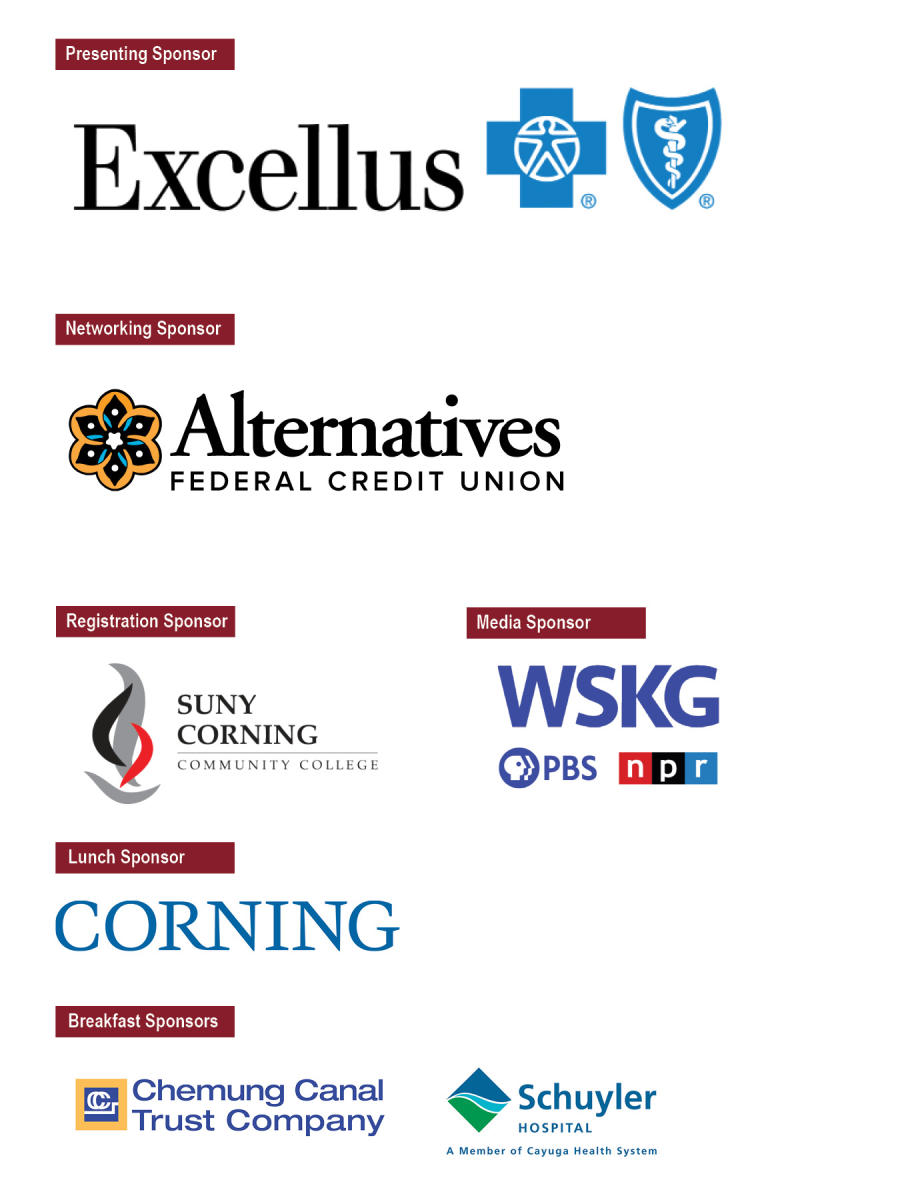 For more information, please contact Abby Lane (607-535-4300 | abby@watkinsglenchamber.com)