SPARK NOW | You Do You!
For the Schuyler County Class of 2024
Watkins Glen | Odessa-Montour | Bradford

SPARK Now | You Do You is an annual leadership conference for high school seniors within Schuyler County. This one-day event is a spin-off of the Watkins Glen Area Chamber's diversity, equity, inclusion, and access initiative, SPARK. SPARK is an annual leadership conference that offers participants an opportunity to network with dynamic leaders from diverse background and experiences. SPARK Now will focus on leadership through the lens of mental health, inclusivity, and leading with authenticity.
Thank you to our presenting sponsor, Corning Credit Union and to our 2023 sponsors for making this event possible!
   

Thank you to our line-up of speakers! 
Meet our speakers!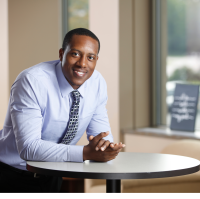 Herbert Alexander, M.S.L, Chief Diversity Officer, Cayuga Health System
Herb Alexander is the Inaugural Chief Diversity Officer for Cayuga Health System and began his tenure in August 2021. Prior to joining the Cayuga Health team, Herb worked in higher education for a Rochester based university. During his time in higher education, Herb served as a Chief Diversity Officer and was charged with shaping organizational strategy, creating programming and developing educational offerings for faculty and staff. Prior to that role, Herb was an Associate Dean of Students, in which he oversaw the Health & Counseling Center, led the organizations COVID testing strategy and many other student related initiatives. Herb also has a passion for youth and community development; He served as a NCAA Head Assistant Men's basketball coach for seven years and cherished the opportunity to develop young men on and off the court.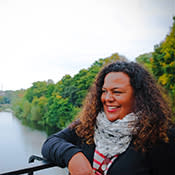 Carol Cain, Co-Owner, Brave World Media
Carol Cain is the proud owner and co-founder of Brave World Media, a company that provides top-notch social media, branding, and communications services. Carol's exceptional media outreach and communications skills were honed during her illustrious career as an award-winning travel blogger, where she garnered a massive global social media audience as @GirlGoneTravel.

With over two decades of experience in public relations and communications, Carol has established herself as an authority in social media marketing, media outreach, campaign and marketing strategy, brand messaging, and crisis management. Her unwavering commitment to diversity and inclusion has been a cornerstone of her work long before it became a marketing buzzword. Her unparalleled leadership, razor-sharp insights, and years of experience have been vital to her clients' success and growth and in revolutionizing marketing narratives that resonate with and represent the current society. When not making an impact in the media and marketing industries, Carol dedicates her time volunteering as a Spanish-language interpreter for asylum seekers detained in the U.S. She relishes spending quality time with her family and two puppies during her free time.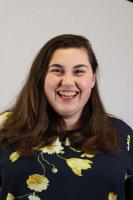 Skyler Harwood, CFEI, Youth & Community Education Specialist, Corning Credit Union 
Skyler Harwood is Youth & Community Education Specialist for Corning Credit Union and an NFEC Certified Financial Education Instructor. After graduating with a B.S.Ed. in Early Childhood Education from Bucknell University, she discovered her love for personal finance when she joined the credit union movement in 2015. In the financial education space, she works with students of all ages to help them achieve their financial goals and strives to provide them with appropriate resources to help make achieving those goals more attainable. Her work with students has been featured by CU Management, several local school district newsletters, and community partner annual reports.
When it comes to financial education, she believes no student is too young to learn how to manage their own money. She has seen students struggle with managing their own money as they grow and become financially independent of their families.  Many of these young people end up making costly mistakes as they try to achieve their goals. With her experience and passion for personal finance, she focuses on teaching students the skills they need to be able to successfully manage their money by partnering with local schools and providing financial literacy education to all.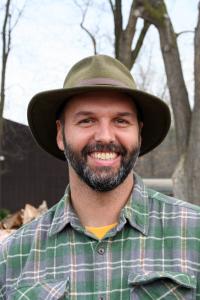 Ryan Staychock, Environmental/Natural Resources Educator for Cayuga, Schuyler, & Seneca Cornell Cooperative Extension
Ryan Staychock is the Environmental/Natural Resources educator serving Cayuga, Schuyler, and Seneca Counties. He was born and raised in West Seneca, NY a suburb just south of Buffalo. After high school, while working on a construction crew, he decided to attend a community college in the Finger Lakes of NY. He wanted to learn, but really, he wanted to live.
His memories of college revolve around friendships, and spending time outside with his new friends and going to new places he never seen before.
Ryan continued his journey to Colorado where the snowboarding opportunities are second to none. He earned a M.S. in Forest Sciences from Colorado State University (CSU). His graduate teaching assistantship was focused on the F-210 Dendrology class (The study of trees) and he worked at the CSU Mountain Campus (formerly known as Pingree Park) as a teaching assistant for the summer forestry program and the ecology and measurements class. Ryan completed his B.S. in Natural Resources Management with a minor in Rangeland Ecology from Colorado State University, the state's land grant institution. Ryan and his wife were fresh out of college when they were deciding where to raise a family. Colorado was great for many reasons. The Finger Lakes of NY were better for many more.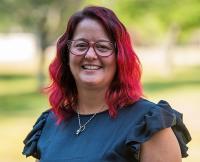 Kim Saunders, Director, Education Opportunity Program (EOP), SUNY Corning Community College
Kim Saunders (she/her), EOP Director at CCC. EOP has been my "home" since the summer of  2022, but I have been in the education business for over 25 years as a teacher and Educational Program Administrator. Prior to CCC I have led programs at Bradford Central School, GST BOCES and Chemung County Head Start. My BS and MS in Education were acquired at Elmira College, followed by a CAS in Educational Administration from SUNY Brockport. 
I am the mother of three adult children and six fur babies. My husband and I enjoy traveling, motorcycle riding, and attending live music opportunities. My passion for the assurance of equity and inclusion in education drives my daily and long-term decision-making. Working with the EOP program has been amazing so far! At CCC, but especially in EOP we are all about family, community and engagement in being a successful CCC student. Students benefit from tutoring, skill-building workshops, one-stop advising, and counseling. Enrichment activities are the extra EOP bonus.