StartUp FLX - 2022
StartUp FLX training program will provide you with the tools and access to expertise that could help your dream of business ownership become a reality! These exciting trainings will encompass a wide range of important and relevant topics including startup fundamentals, marketing, and gaining capital for your business. Learn invaluable lessons from local small business owners' personal expertise and experiences along with the challenges and rewards of owning your own business venture.
Topics:
Business Plan Fundamentals, Strategic Marketing, Financing Options - Access to Capital, Legal Issues and the Small Business, Digital Communications, Mindset for Success

Cost | $99 per participant -  Registration for 2022 now closed
Topics and Presenters
 
November 1 | Strategic Marketing with Sean Lukasik, Owner Creagent Marketing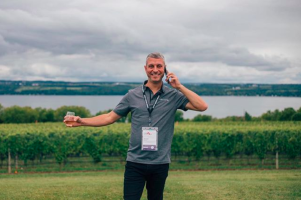 A bit about Sean...
Sean is the owner of Creagent Marketing, offering website design, SEO, podcasting, and social media marketing. He works with businesses to develop an online presence that improves traffic and sales leads.
---
November 8 | Business Plan Fundamentals with Nancy Kirby Kurjakovic, CPA, Entrepreneur in Residence, IncubatorWorks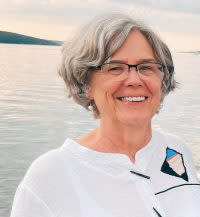 A bit about Nancy...
Nancy founded her own CPA firm in Upstate NY and built it to a firm of 14 professionals serving a wide range of businesses for 25+ years. During that time, she was a contract CFO for many startups, assisting them in their growth, helping them from initial startup to gross sales of up to $20 million. She worked with these startups and many other businesses to develop their strategic plans, budgets, forecasts, mergers and acquisitions, and turnarounds. She has also served as CFO in organizations with budgets up to $30 million. Her community service experience includes Board service on more than 30 community and nonprofit Boards of Directors, including the Board of Directors of the New York State Society of CPAs. Nancy is a graduate of Binghamton University, has been named a Small Business Advocate by the SBA, and is a Certified Leadership Coach.

Nancy joined IncubatorWorks in 2012 as CFO and was named Executive Director in 2017. During her time as Executive Director at IncubatorWorks, she led the organization in building an entrepreneurial community in the Southern Tier, increasing support to regional entrepreneurs by more than 100% annually. IncubatorWorks is a business incubator, with two facilities in Upstate NY, serving four counties, including Chemung, Schuyler, Steuben, and Allegany.
---
November 15 | Digital Communications with Carol Cain, Co-Owner, Brave World Media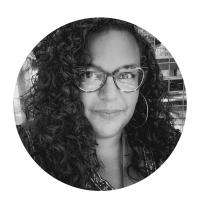 A bit about Carol..
Carol firmly established herself as an expert in public relations and communications, a career she has worked to build on for over 20 years. She has invaluable experience working in social media marketing, media outreach, campaign and marketing strategy, brand messaging, and crisis management. Her work is also inspired by her commitment to diversity and inclusion, long before these became marketing buzzwords. Her leadership, insightfulness, and years of experience have been instrumental in the success and growth of her clients and in shifting marketing narratives that align with and represent society as it looks and feels today. When not working to impact the media and marketing industries in positive ways, Carol volunteers her time as a Spanish-language interpreter for asylum seekers detained in the U.S.
---
November 22 | Legal Issues and the Small Business with Joshua Navone, Atty., Partner with Keyser, Maloney & Winner, LLP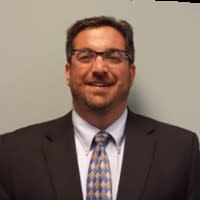 A bit about Joshua..
Joshua C. Navone was born and raised in Elmira, New York. He is a long time resident of the Southern Tier and Finger Lakes. His grandparents' and parents' businesses have operated in this community since the early 1920's.
Joshua C. Navone has lived, worked, and enjoyed The Southern Tier and Finger Lakes for many years and recognizes the positive qualities of the people that make up this community.
His dedication to the practice of law and commitment to serving his client's interest makes Joshua C. Navone the right choice for your legal needs.
---
November 29 | Access to Financing with Judy McKinney Cherry, CEcD, FM, Executive Director, SCOPED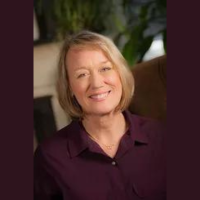 A bit about Judy..
Judy McKinney-Cherry CEcD is a results-oriented business executive and certified economic development professional. She is currently the Executive Director of the Schuyler County Partnership for Economic Development and CEO/CFO for the Schuyler County Industrial Development Agency. Judy has over 30 years of experience in private, public, and university settings. In her current role, she has increased annual revenues in her organization by 85.5% over the past five years while growing net assets by 192 %. Judy is a gubernatorial appointee to the Southern Tier Regional Economic Development Council and was appointed Co-Chair in March 2019. She has been awarded the Watkins Montour Rotary Foundation Paul Harris Award in 2017 and again in 2020, Regional SBA Award, Girls Inc. "She Knows Where She's Going" award and has been a Distinguished Lecture Series Speaker for the University of Pennsylvania's Fels Institute.
---
December 6 | Mindset for Success Panel Discussion 
This panel will cover the mindset needed to go into business, to succeed, and to grow. The panelists are local leaders in business and the panel will be moderated by the Watkins Glen Area Chamber Executive Director, Nigar Hale. 
Panelists:
Raymond Lincourt, Owner, Roadmasters, LLC 
Dr. Amanda Smith-Socaris, PT, DPT, OCS Owner, Seneca Physical Therapy
 
Thank you to the Principal Sponsor of StartUp FLX, Visions Federal Credit Union
For more information, please contact Abby Lane (607-535-4300 | abby@watkinsglenchamber.com)