Dr. Konstantin Frank Winery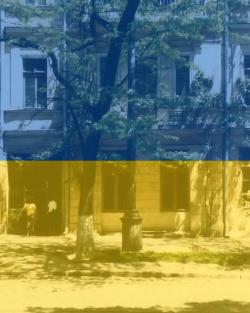 Thank you for all you do for our community
Earlier this month, the team at Dr. Frank's stepped up to the plate to help Ukraine stand firm in its mission against the current invasion. Fifty percent of all proceeds for a period of several days have been sent to further the efforts of World Central Kitchen's mission to provide meals in response to humanitarian, climate, and community crises at the Ukrainian/Poland border. Together with their customers, Dr. Frank's raised $41,814.
Dr. Frank is no stranger to devastation, having lived through multiple invasions and revolutions with Ukraine, Russia, Austria, and Bavaria. Many thanks to you and your team, Dr. Frank, for helping those currently experiencing this crisis.

Now in its fourth generation, Dr. Konstantin Frank Winery has stood as one of the most prestigious wineries in the Finger Lakes wine region since 1962. Located on Keuka Lake a few miles north of Hammondsport, Dr. Konstantin Frank Winery has long been associated with the New York wine revolution. Its founder, Dr. Konstantin Frank, pioneered the introduction of the European vitis vinifera grapevines in the eastern United States. The vineyards on Keuka Lake are home to some of the oldest vines in the U.S. with the second oldest Pinot Noir vines in America
Photo caption: Dr. Konstantin's home in Odessa overlaid with the Ukrainian flag.