Why Leadership Schuyler?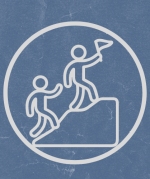 Looking to enrich your management and leadership skills, learn from inspirational leaders from your community, and make connections that will fuel the growth of your business? Or do you have an employee who you are looking to move up the ranks, but they need to sharpen their skills first? ...Leadership Schuyler is for you!
Enjoy this photo gallery from Leadership Schuyler Graduation 2022.
About Leadership Schuyler
Leadership Schuyler is presented by Schuyler Hospital and is an interactive program focused on helping participants explore and shape their leadership values and style and developing tools to influence an organization's culture. With help from our SUNY Corning Community College, our Education Sponsor, the curriculum will investigate topics that are powerful on their own, but when taken cumulatively, are central to influential leadership. Participants are selected based on demonstrated ability, identified potential, regional involvement, ability to commit to an investment of time over four months, and organizational support. 
Cost
Early Bird Tuition for Leadership Schuyler: 2022 is $499 and will be available through August 1, 2022. Registrations made on or after August 2 will be $600 per participant. Funding may be available. Please contact Kellie Christopher (christopherk@csswfny.com or call 607-368-8704) at least one week prior to the Program's first session. If you need an invoice to submit to your employer, please call the Chamber (607-535-4300). Checks should be made payable to the Watkins Glen Area Chamber of Commerce and mailed to 214 N. Franklin St., Watkins Glen, NY. To pay by credit card, please call the Chamber (607-535-4300). 
Program
Please review the session descriptions and the schedule. This year's program also includes a group community service project, which will be in person at a non-profit organization in Schuyler County. Presenters will be announced soon. Most sessions will be 60 minutes and presented online, relieving participants from on December 15.
Registration Details
Registration will open shortly. The cost is $600.00 per participant. It is required that each participant submit a recommendation letter from their current supervisor. No applications will be considered if a letter is not received. Please be sure the letter includes the following: supervisor's contact information, description of the participant's management and leadership skills, and the reason the supervisor is recommending the applicant for the Leadership Schuyler program. The letter must also include a statement from the supervisor, giving the applicant their full support in attending the Leadership Schuyler program. 
SAVE UP TO 50%: CSSWFNY provides Chemung, Schuyler and Steuben county businesses the opportunity to update the skills of one or more employees and to offset a portion of the cost of that training. Up to 50% of the cost of training eligible employees may be available for reimbursement.
To apply for funding contact Kellie Christopher,
christopherk@csswfny.com or call 607-368-8704. 
Funding must be sought one week prior to training start date.
Many Thanks to Our Sponsors
Presenting Sponsor:
 
Education Sponsor: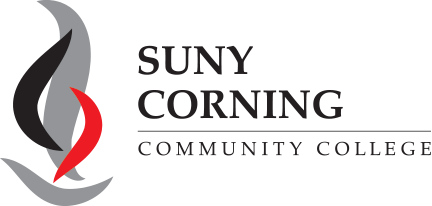 Scholarship Sponsor:

2022 Session Descriptions & Schedule
All sessions will incorporate "effective communication skills" as related to the specific topic. In addition, instructors will be asked to incorporate interactive elements to the session. Sessions will be 60 minutes in length and virtual, unless otherwise noted.
Kick-Off Session (September 8; 5:00-6:30pm; in-person at the Watkins Glen Area Chamber of Commerce)
Get to know each other. Discuss hopes and expectations from the participants. Talk about Program goals, objectives, and learning points (connecting these to the identified hopes/expectations). Homework assigned: Complete a self-assessment to identify current leadership style and skills. (Work with presenter of the first session to select the assessment instrument.)
Leadership Styles (September 29; 4:00-5:00pm; virtual; facilitated by Jeanne Eschbach, Corning Community College, Executive Director, Workforce Education and Academic Pathways)
Your leadership style refers to your go-to methods and behaviors that appear when you are directing, motivating, and managing others. This style also determines how you strategize and implement tactics, while keeping both stakeholder expectations and team well-being in mind. Understanding your leadership style facilitates your ability to understand your impact on those you are leading. This session will discuss leadership styles that help to explain the results of the assessment.
Attracting Followers (October 6; 60 minutes; virtual; Michelle LaDue Benjamin, Schuyler Hospital, Executive Director of Community/Public Relations)
By definition, leaders need followers. Depending on your leadership style, you will attract followers in various ways and will enjoy different and varying levels of support. People only follow leaders they trust and must be confident in the direction you – as the leader – is headed. To secure this level of trust and confidence, requires strong and effective communication skills that explain the overall direction, the key outcomes desired, and the principal strategies and tactics (values) agreed upon to reach the outcomes, and the role your followers have in helping you realize the organization's vision and mission. With this information, employees are enabled and empowered to succeed in their roles and to be part of realizing the mission and moving the organization closer to its vision. Understanding the direction, outcomes, and strategies provides the framework for developing their own actions, something that empowered employees want to do. Successful leaders understand the importance of this to the strongest employees.
Active Listening (October 20; 4:00-5:00pm; virtual; facilitated by Connie Park, Corning Community College, Executive Director, HR and Chief Diversity Officer)
As workplaces become busier, and organizational change becomes the norm, the art of effective listening is a crucial skill. Good listeners will be invited to join interesting projects, develop healthy working relationships and find themselves on a journey for long-term career success. This session will explore the difference between hearing someone and listening to someone. It will discuss techniques that help your colleagues believe you understand both their words and their perspective, making them feel valued and understood.
Managing Different Personalities and Generations (November 3; 4:00-5:00pm; virtual; facilitated by Gina Tinker-Williams, Community Dispute Resolution Center, Director of CDRC Programs)
Effective communication is an essential skill for leaders at all levels of the organization. This session introduces a model and language for understanding personality and communication differences, while providing clear and practical tools for adapting communication to be more effective in the workplace. Based on the Thomas-Kilmann Instrument (TKI), participants will gain valuable insight into their own style while developing strategies for working with styles different than their own.
Group Volunteer Project (November 10; 2 hours; in person)
The group will meet at a non-profit organization in Schuyler County for a volunteer experience. The group may work on a single project or the organization may "assign" Program participants to different tasks throughout the organization. Participants will engage in activity for 90 minutes and then gather to debrief the experience. Participants will have already completed 4 sessions. The facilitated debriefing will discuss how already covered topics were used/benefitted the activity and preview the need for the final three topics.
Building High-Performing Teams and Encouraging Collaboration (November 17; 60 minutes; virtual; facilitated by Dr. William Mullaney, Corning Community College, President)
This interactive session allows participants to experience teamwork through various activities that will require effective communication, dialogue, and problem-solving skills. Participants will assess their team's current strengths and weaknesses and then learn a model for improving performance based on six key elements for developing effective teams: role clarity, trust, job satisfaction, commitment to the organization, motivation, and empowerment.
Managing Conflict (December 1; 4:00-5:00pm; virtual; facilitated by Gina Tinker-Williams, Community Dispute Resolution Center, Director of CDRC Programs)
Conflict is a normal and (can be) healthy part of the workplace. When it is handled appropriately, conflict can result in better solutions and effective problem solving. When ignored, conflict can destroy employee morale and sabotage an organization's success. Handling conflict can be tricky: This session provides clear strategies and techniques for effectively managing conflict among employees and even with supervisors.
Managing Change (December 8; 4:00-5:00pm; virtual; facilitated by April Callis-Birchmeier CSP, PMP, CCMP)
Front line leaders are often in the position of having to communicate changes that occur from upper management, with the goal of redirecting employee behavior. But, the inspiration for change often only comes from within. This session will review a Harvard Case Study and/or Harvard magazine articles to illustrate effective approaches.
Graduation Ceremony (December 15; 90 minutes; in-person)