Why Leadership Schuyler?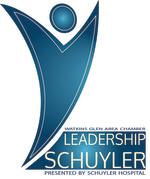 Looking to enrich your management and leadership skills, learn from inspirational leaders from your community, and make connections that will fuel the growth of your business? Or do you have an employee who you are looking to move up the ranks, but they need to sharpen their skills first? ...Leadership Schuyler is for you!
About Leadership Schuyler
Leadership Schuyler is presented by Schuyler Hospital and is an interactive program focused on helping participants explore and shape their leadership values and style and developing tools to influence an organization's culture. With help from our SUNY Corning Community College, our Education Sponsor, the 8-week curriculum will investigate topics that are powerful on their own, but when taken cumulatively, are central to influential leadership. Participants are selected based on demonstrated ability, identified potential, regional involvement, ability to commit to an investment of time over four months, and organizational support. 
Program
Session descriptions and presenters will be available soon. All sessions will be 60 minutes and will be online, relieving participants from having to travel to a meeting site. This is a Fall 2022 program, with a start-date of September 8, 2022. The program will conclude before the holidays with an in-person graduation ceremony. 
Registration Details
Registration will open shortly. The cost is $600.00 per participant. It is required that each participant submit a recommendation letter from their current supervisor. No applications will be considered if a letter is not received. Please be sure the letter includes the following: supervisor's contact information, description of the participant's management and leadership skills, and the reason the supervisor is recommending the applicant for the Leadership Schuyler program. The letter must also include a statement from the supervisor, giving the applicant their full support in attending the Leadership Schuyler program. 
Many Thanks to Our Sponsors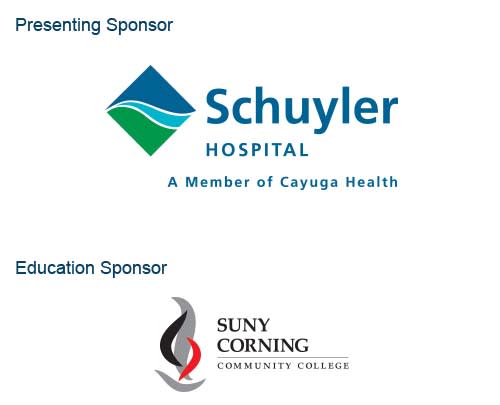 SAVE UP TO 50%: CSSWFNY provides Chemung, Schuyler and Steuben county businesses the opportunity to update the skills of one or more employees and to
offset a portion of the cost of that training. Up to 50% of the cost of training eligible employees may be available for reimbursement.
To apply for funding contact Kellie Christopher,
Funding must be sought one week prior to training start date.
A Sample from the 2021 Sessions
1/21/2021- Introduction & Orientation
2/4/2021- Managing Time
2/18/2021- Communicating Clearly
3/4/2021- Making Decisions
3/18/2021- Know Your Community
4/1/2021- Motivating People
4/15/2021- Managing Teams
5/6/2021- Minimizing Stress
6/10/2021- Open Topic- Class Selects
6/24/2021- Graduation Ceremony
The Leadership Schuyler program will be facilitated by Stephanie Specchio, Director of Marketing and Communications for the Watkins Glen Area Chamber of Commerce.
Each session will be taught by an inspirational leader of the greater Schuyler County Community.